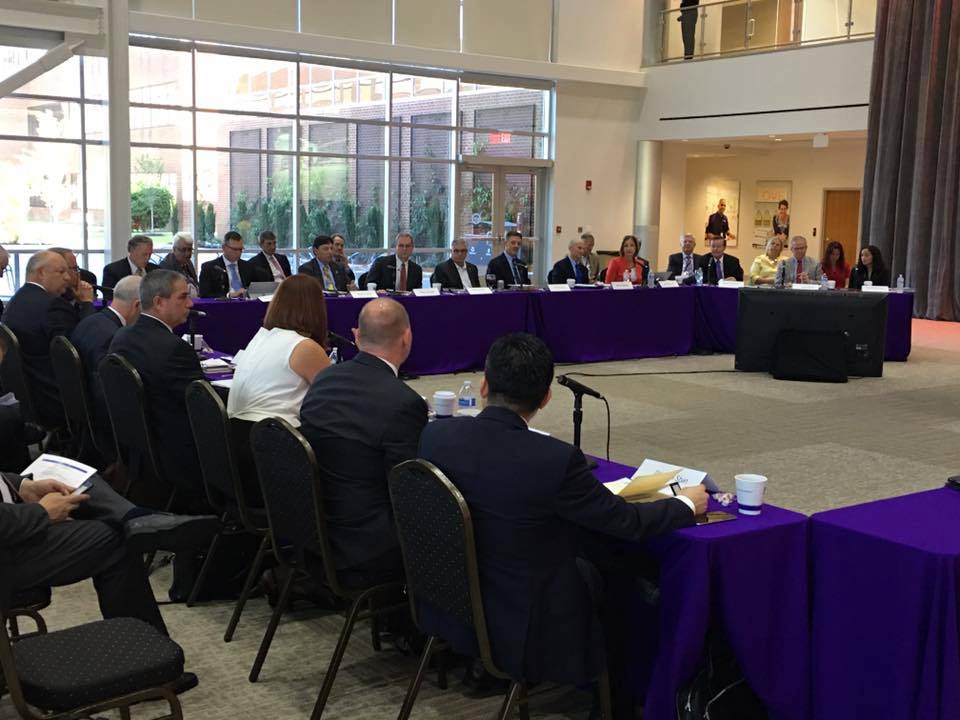 June 30, 2017 // Photo Album: Memphis, El Paso, Chicago, San Juan, Shreveport: Places NATCA is Making a Difference Across the Country This Week
NATCA President Paul Rinaldi attended the 21st meeting of the NextGen Advisory Committee at FedEx headquarters in Memphis, Tenn. NATCA and industry stakeholders continue to make the National Airspace System safer and more efficient as we work towards a stable, predictable funding stream for ensured progress.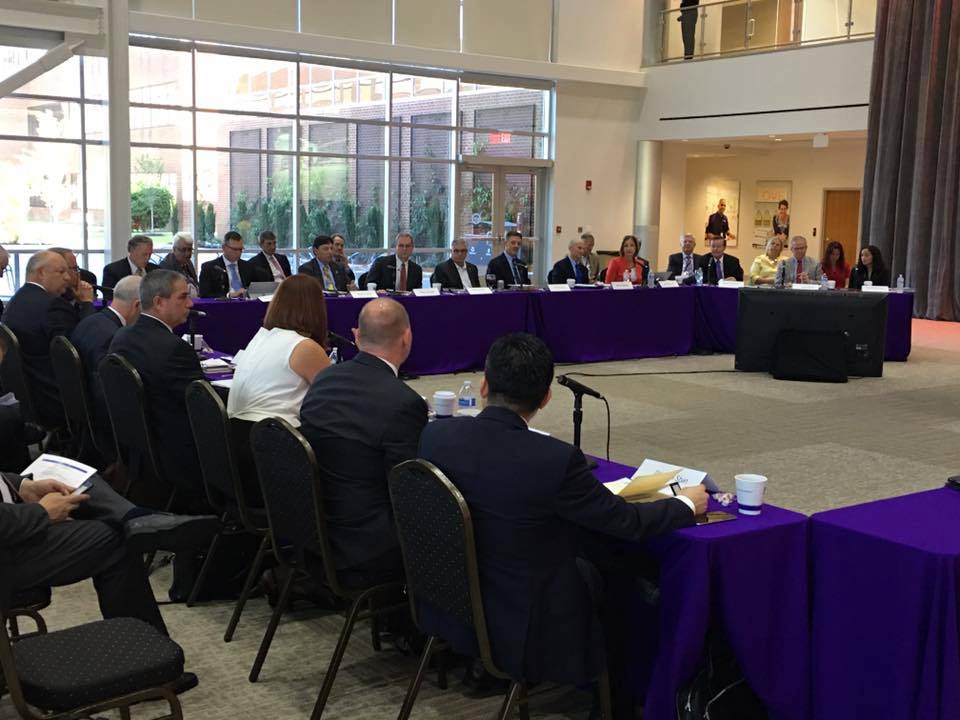 While in Memphis, Rinaldi also attended a solidarity event along with Southern Regional Vice President Jim Marinitti and Southern Region Alternate Regional Vice President Jason Arnold.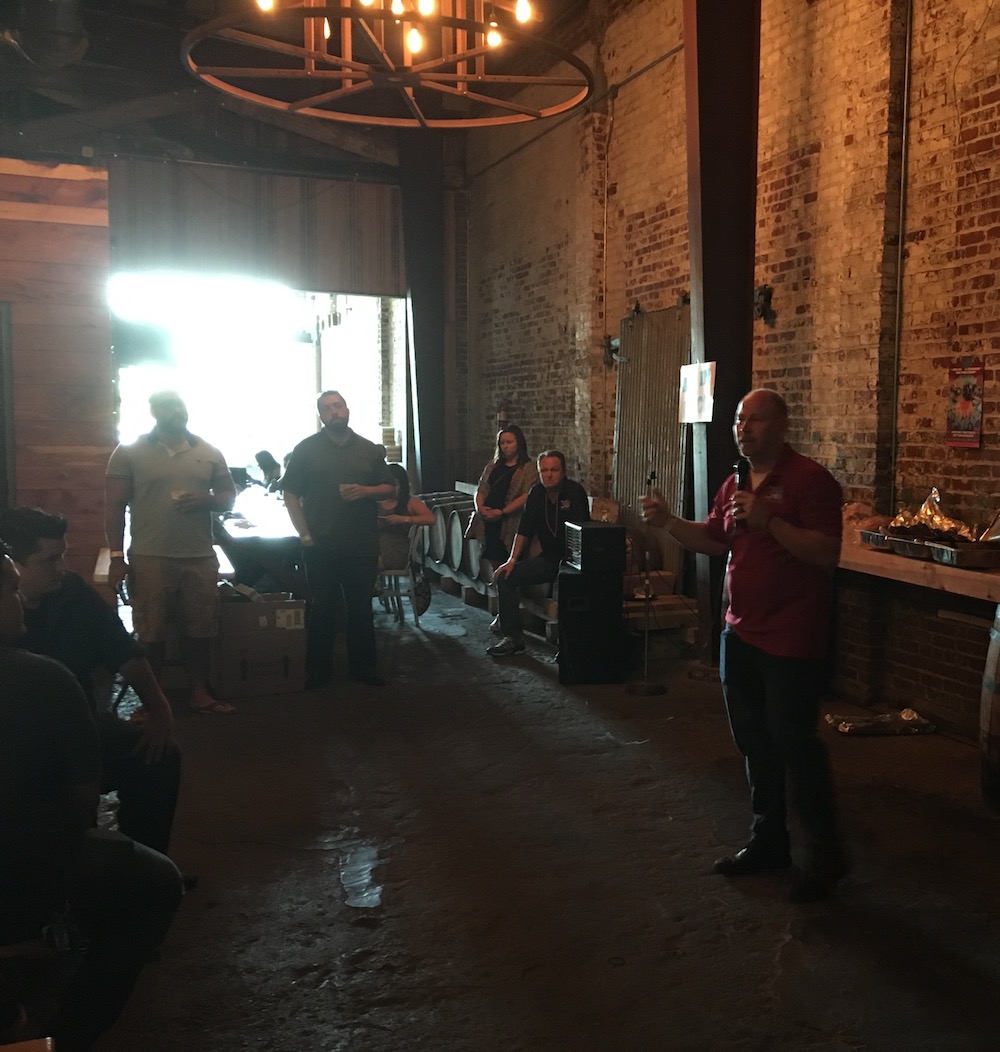 ---
Southwest Regional Vice President Andrew LeBovidge and Southwest Regional Legislative Representative Corey Soignet joined NATCA President Paul Rinaldi at an El Paso (ELP) solidarity event this week.
"Awesome turnout at the ELP NATCA solidarity event Monday night," Rinaldi said. "Great discussion about all things NATCA. Thank you for the hospitality!"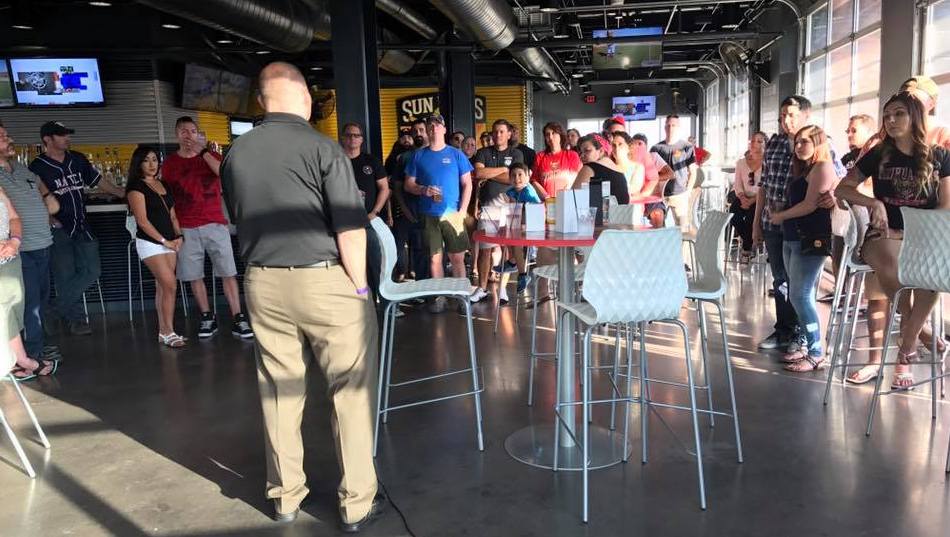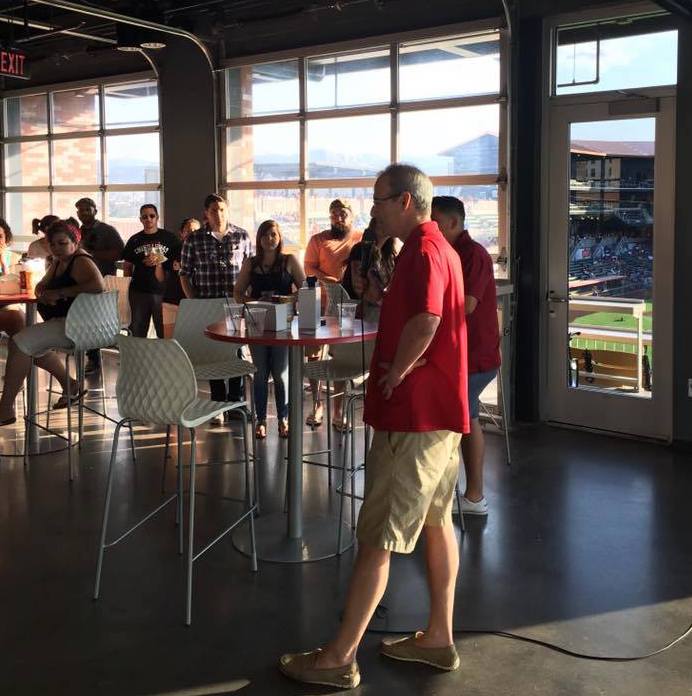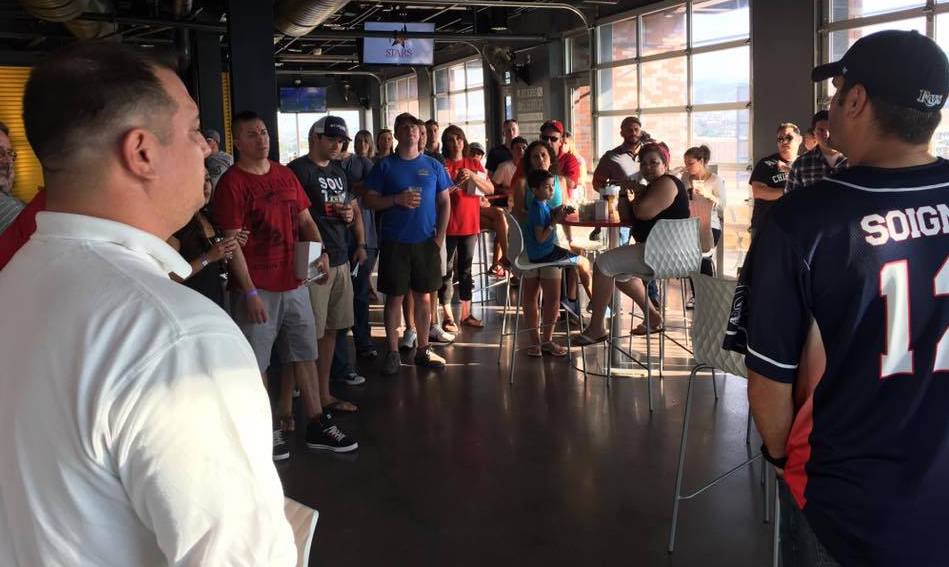 ---
Chicago Center (ZAU) FacRep Toby Hauck proudly administered an oath of office to new arrivals from the Academy.
"We started this ceremony at the beginning of 2017 to welcome our new Academy graduates and to emphasize the importance of our job to the American public," Hauck explains. "It also gives us an opportunity to speak about professionalism and how each and every one of us represent our profession."
Great Lakes Regional Administrator Barry Cooper is one of the people who took the oath during the ceremony. Vice President of Air Traffic Services Glenn Martin was also there to address the participants during the ceremony. Pictured below from left to right are: Front: Andrew Blusiewicz, Caitlin Griffith, Michael Rayburn, Miguel Leon, Daniel Price, Felicia Sova, Isabelle Galindez Arroyo, Kenneth Martin, Jeremiah Campbell, Luke Olinger, Toby Hauck (ZAU FacRep), and Bill Tracey (Lake Effect District Manager). Back: Barry Cooper ( Great Lakes Administrator), Paul Litke (Central Service Area Assistant DO), Kelvin Mannette, Jonathan Carreiro, John Kong, Pasquale Arvoy, Cameron McGillicuddy, Timothy Barker, Michael Diaz, Allen Scwartz, Dale McNeal (ZAU ATM), and Glen Martin (VP Air Traffic Services).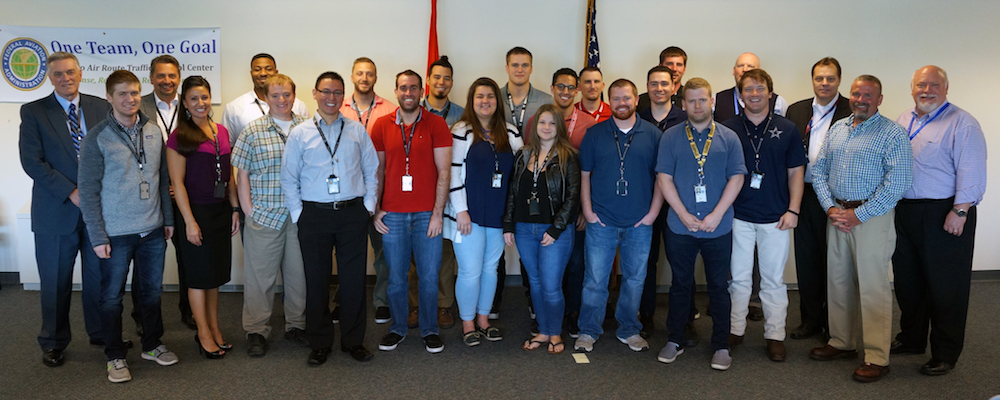 ---
Southern Regional Vice President Jim Marinitti, Scott Airitam, Steve Wallace, and Jay Barrett joined NATCA members in the Caribbean this week to lead Collective Bargaining Agreement and Leadership training. Controllers from San Juan Tower, Isla Grande Federal Contract Tower (FCT), Aguadilla FCT, Cherry Point, N.C., and St. Thomas Tower all benefited from this training initiative.

---
Controllers at Shreveport (SHV) celebrated NATCA's 30th anniversary last week. SHV Treasurer Mary Hall said there was great turnout and that everyone had a wonderful time building solidarity and celebrating the union. Pictured below in the first photo are Joshua Collier, John Simrell, Chris Eckenrode, Derrick Alexander, Joshua Villanueva, Johnathan White, Shane Ooten, Kyle Gleich, Chris Genners, Tyler Paridon, Tyler Hartman, Thomas Noceda, April Blankenship and Jacob Twigg. In the second picture are Chad Bowles, SHV President, on the left and Shane Ooten, SHV Treasurer, on the right.