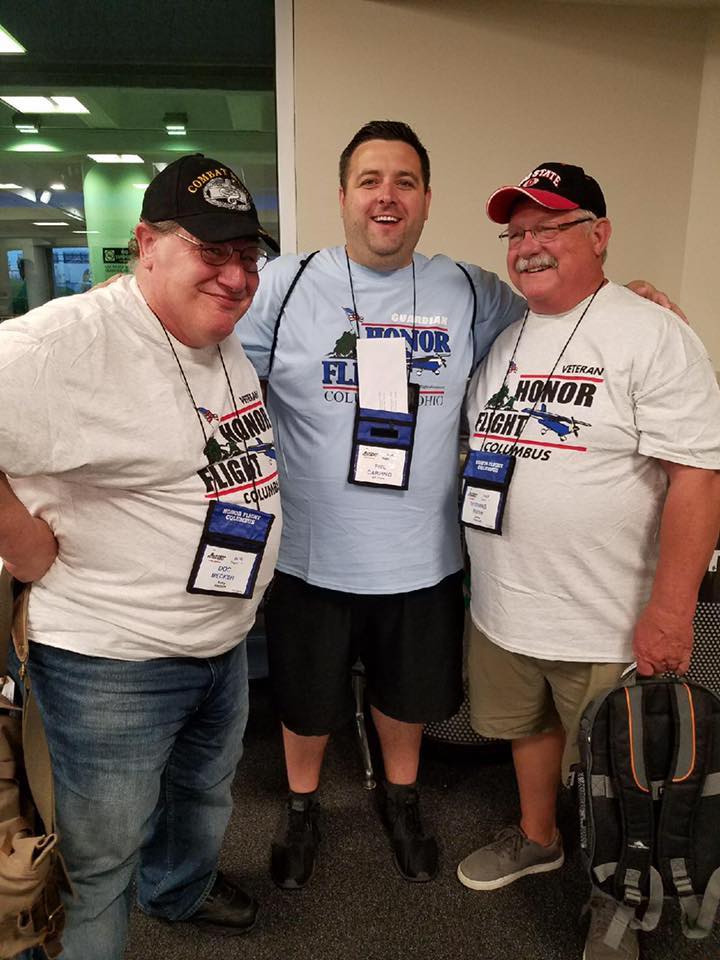 July 7, 2017 // NATCA Charitable Foundation: Making a Difference Across the Country
NCF volunteers from around the country worked hard this past month, donating time and effort to those in need.
The NATCA Charitable Foundation (NCF) supported Columbus ATCT (CMH) member Phil Carpino's annual participation with Honor Flight Columbus. The organization depends on volunteers who escort veterans of foreign wars to Washington, D.C. to visit memorials honoring fighters from those wars. Honor Flight Columbus honors our nation's senior veterans, sharing their stories for the benefit of future generations, and celebrating their allegiance and service to our country.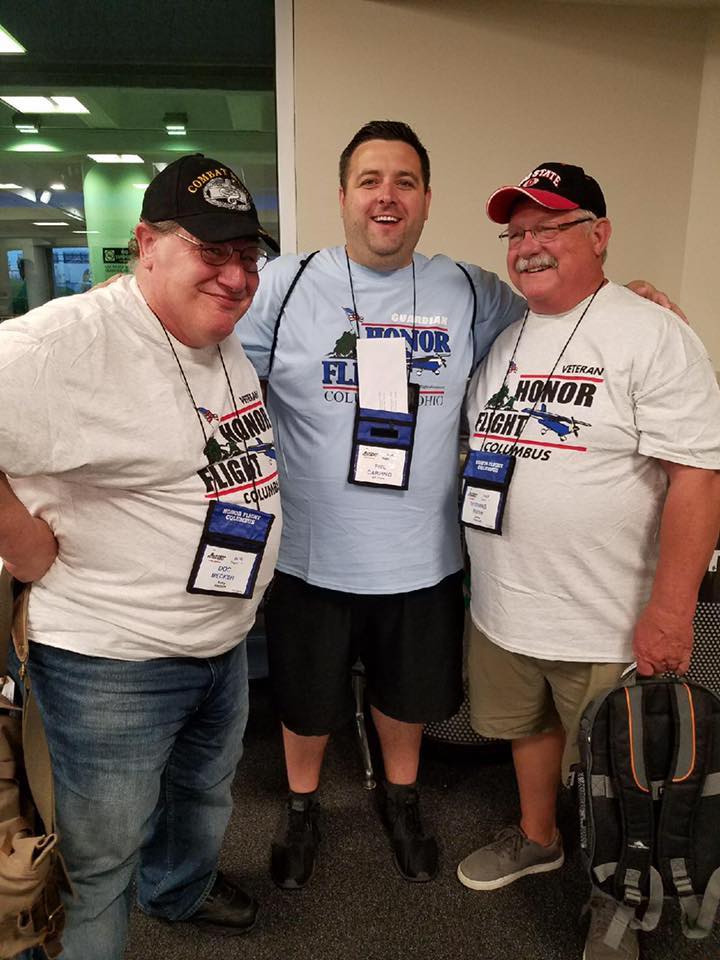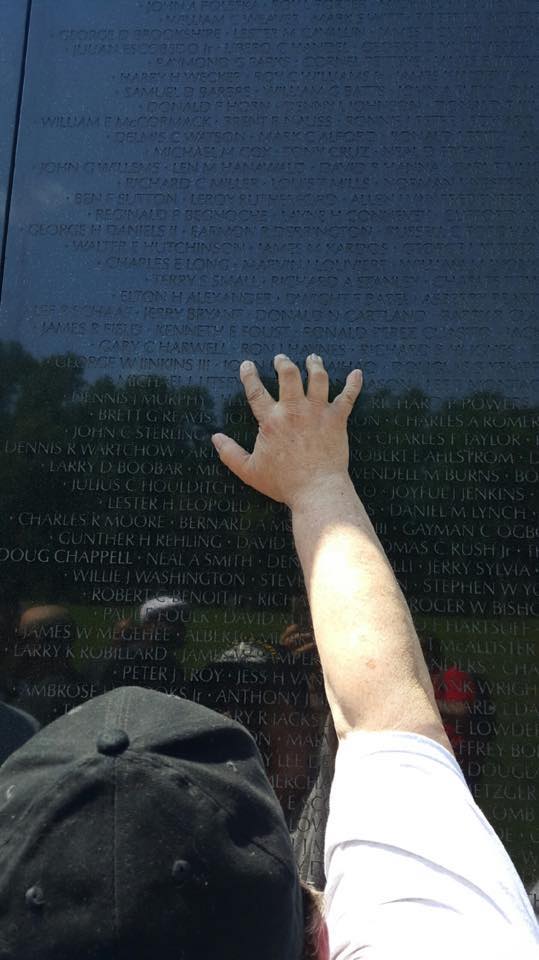 ---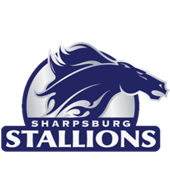 NCF supported Foundation Secretary Dawn Taylor and her husband Nathan's (Atlanta TRACON) involvement with the Sharpsburg Stallions youth football organization in Georgia. Nathan is also the web administrator for the team. NCF sponsored two scholarships this past month for $250 each.
"Every year, we get sponsors to fund a scholarship for children whose families cannot afford the $250 registration fee," says Dawn. "100 percent of the money donated for a scholarship will go towards the registration fees for two players to play football this fall."
The Sharpsburg Stallions are not supported by the county or any school system like other leagues in the area. Instead, they rely solely on donations, fundraising, and parent support. The Taylors have been involved with the Stallions since 2010 and have helped many children through the scholarship program.
"All of the families have been deserving people that truly appreciated the opportunity for their children," Dawn said.
---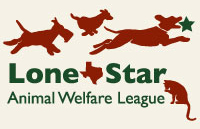 NCF supported Houston Center member Joe Lolio's participation in the 2017 Mutts & Putts Open Golf Tournament. The tournament supported The Lone Star Animal Welfare League that was founded in 2004 to "better the lives of our best friends." Their goals serve to promote not only better, healthier lives for the pets in their community, but to promote a better existence for homeless animals in need of assistance and advocacy.
---
NCF supported Islip MacArthur ATCT member Keith Schanars' participation in the Breathe for Britt Foundation's 5K Run/Walk on June 3. The Breathe for Britt Foundation is a registered 501 (c)(3) nonprofit organization founded in 2008 by Brian Kane in memory of his goddaughter, Brittany F. Braun. Their mission is to provide families affected by cystic fibrosis a break from daily challenges and to raise awareness.

---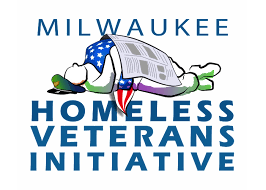 NCF supported Milwaukee/Mitchell ATCT member Megan Cnota's effort for a local food drive for the Milwaukee Homeless Veterans Initiative (MHVI). Founded and run by veterans, MHVI helps homeless and at-risk veterans reach and maintain their highest levels of independence. They cooperate with the Veterans Administration, Wis. Dept. of Veterans Affairs, County Veterans Service Officers, and other non-profit agencies. Since 2008, they have helped more than 3,000 veterans and their families in southeastern Wisconsin to obtain benefits, housing, health care, furniture, household goods, food, clothing, transportation, toiletries, and other necessities.
---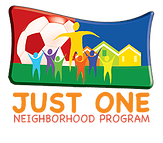 NCF supported Newark ATCT member Chris Mitrotasios' efforts for Just One Neighborhood Program through a backpack drive, donating 50 backpacks. The organization's goal is to transform their community by providing a safe and supportive space where children can develop into the leaders of tomorrow.
---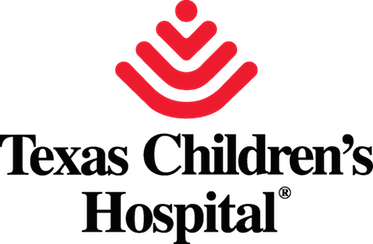 NCF supported Houston Intercontinental ATCT (IAH) member Chris Espada's efforts to support the toy closet at the Texas Children's Hospital in Houston. The IAH local purchased several "I Fight For" tees during NCF's Cancer Awareness Campaign to support local youth Lane Rex. IAH plans to continue its support by donating to the toys closet at Texas Children's Hospital in honor of Lane's upcoming birthday on July 18.
Lane is poked every time he goes to clinic. Whether it's an access, peripheral blood draw, finger poke, or spinal tap, he's poked. He's been poked more times in the last 22 months than most of us get poked in an entire lifetime. Going to the toy closet has made those pokes somewhat easier. There, children get to choose from all different types of toys and trinkets to help brighten their day.
Sadly, sometimes the toy closet has few items, as it is hard to keep it full. For Lane's birthday, instead of birthday gifts, he requested a toy drive to refill and overflow the toy cabinet at Texas Children's for his friends, and hopes to deliver some toys to the inpatient side, where he spent time during intense therapy.

The vision and mission of Texas Children's is straightforward. It is quality and excellence in four areas: patient care, education, research, and charity care.
---
Looking for way to get involved or have a charitable initiative of your own? Reach out to NCF at natcacharitable@natca.net.