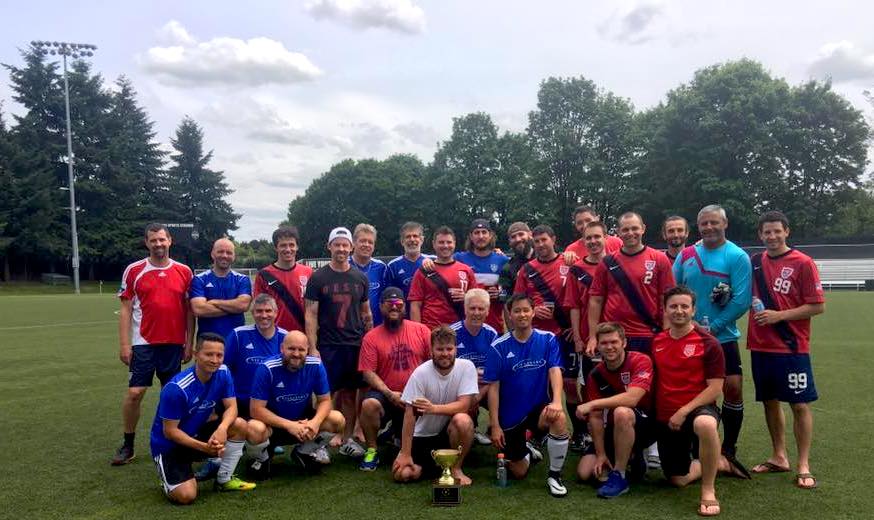 July 14, 2017 // Photo Album: Seattle, Michigan: Places NATCA is Making a Difference Across the Country This Week
Seattle Center (ZSE) members engaged in friendly football competition with their Canadian brothers and sisters from Vancouver this past weekend. ZSE member Byron Diehl helps to organize the two matches a year, one played in the United States and one played in Canada. The tradition has been going strong since 2006. The latest match saw ZSE take the win with a score of 5-2.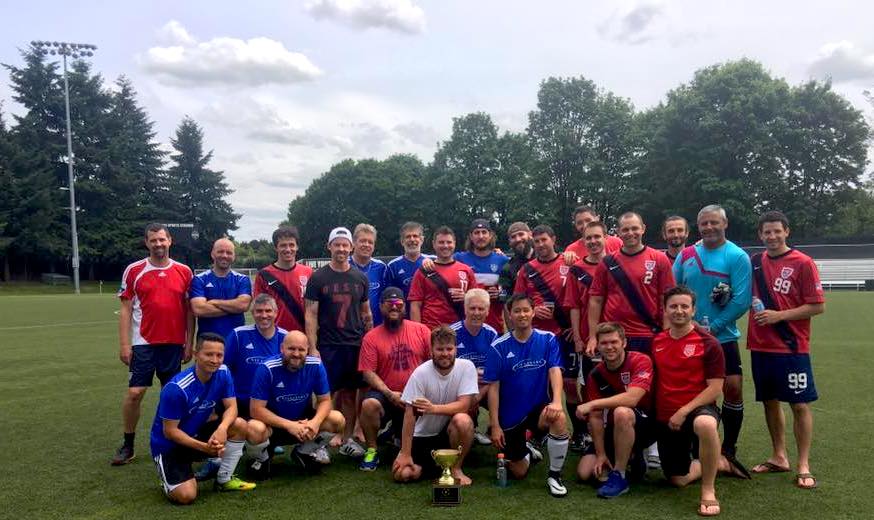 ZSE members back row left to right: Damien Littlell, Steve Carlson, Sean Enos, Rich Coate, Byron Diehl, Evan Gwinn, Whitney Parker, Erich Chiounard, Aaron Rose, James Darlington, James "Chico" Eastham, Veselin Gasan, Kip Karsh. ZSE members front row left to right: Jason "J-Rod" Rodriguez, Marcus Howard, Paul Willeford, Kevin Brothers.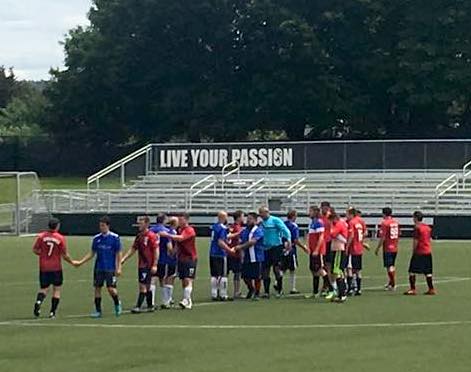 ---
Traverse City, Mich. (TVC), famous for being the Cherry Capital of the World, held a solidarity event last month. Six members from TVC attended, as well as Michigan Legislative State Coordinator Matthew Arington, and Minnesota Legislative State Coordinator Brian Vandeberg. The event was held at Lucky Jack's Bowling Center and was organized by TVC Legislative Rep Josh Lunsford and TVC FacRep Ty Hayman.
Arington and Vandeberg gave a legislative update and answered questions about current FAA Reauthorization legislation. After the presentation, a few members stayed and bowled in solidarity. Vandeberg showed off his skills with a Turkey in the second game.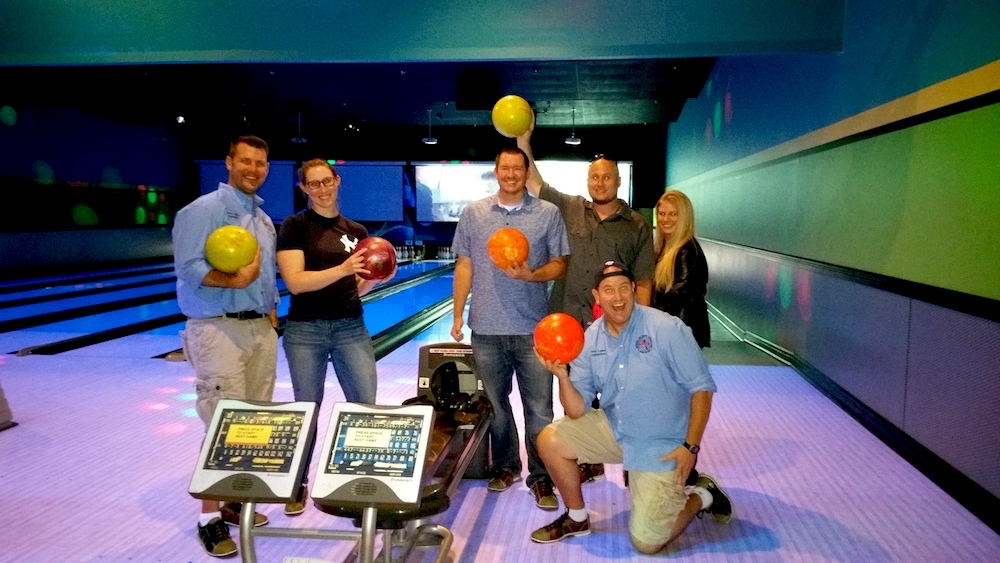 Pictured from left to right: Matthew Arington, Patricia Davitt, Josh Lunsford, Ty Hayman, Brian Vandenberg, and Shelia Schlueter.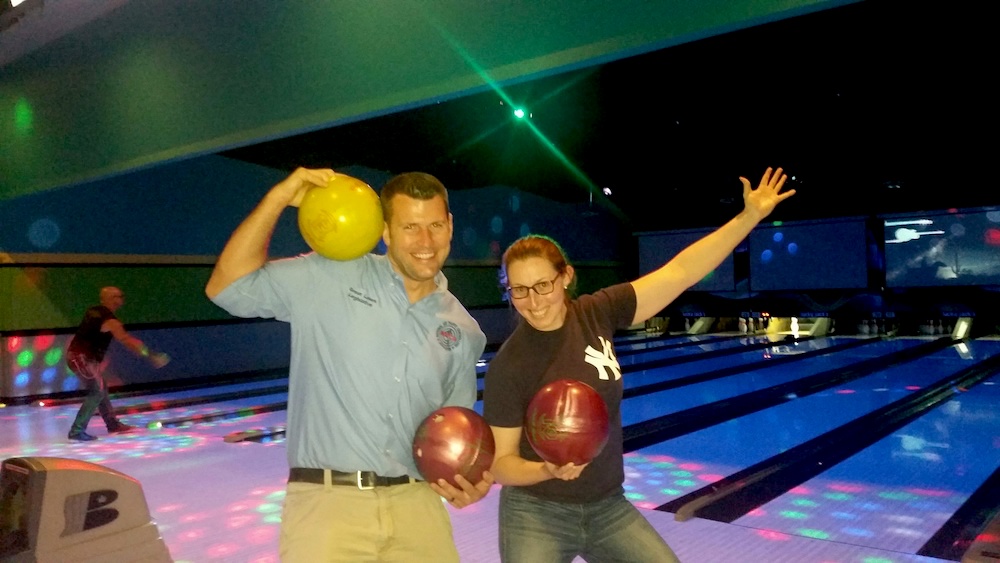 Matthew Arington and Patricia Davitt.