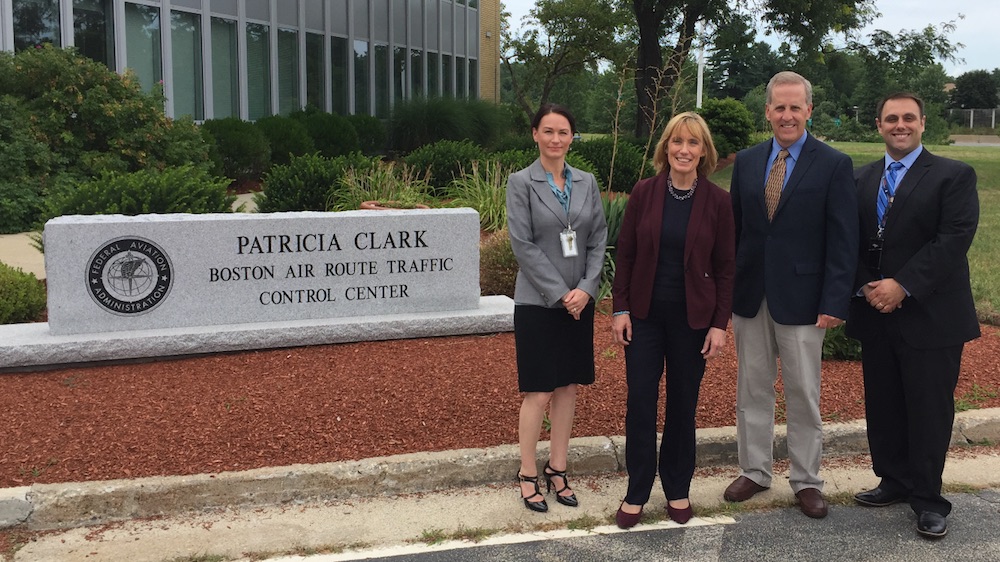 Aug. 11, 2017 // Legislative Meetings Recap
NATCAvists across the country met with congressional representatives this week.
On Aug. 8, Senator Maggie Hassan, D-N.H., toured Boston Center (ZBW). N.H. state coordinator, Jeff Aulbach, lead the tour and described the operation and the service provided to the flying public. Senator Hassan and Aulbach were joined by New England National Legislative Committee Chair Andre Jean
Afterwards, the group stopped by the NATCA office to say hello to the FacRep, Kevin Bianchi, and discussed current issues facing the facility, including staffing and the recent attacks on federal employee retirement benefits. The Senator gave the group a quick briefing on the latest legislation in the Senate.
Pictured from left to right: ZBW FAA Acting Manager Tarah Park, Senator Hassan, Aulbach, and Jean.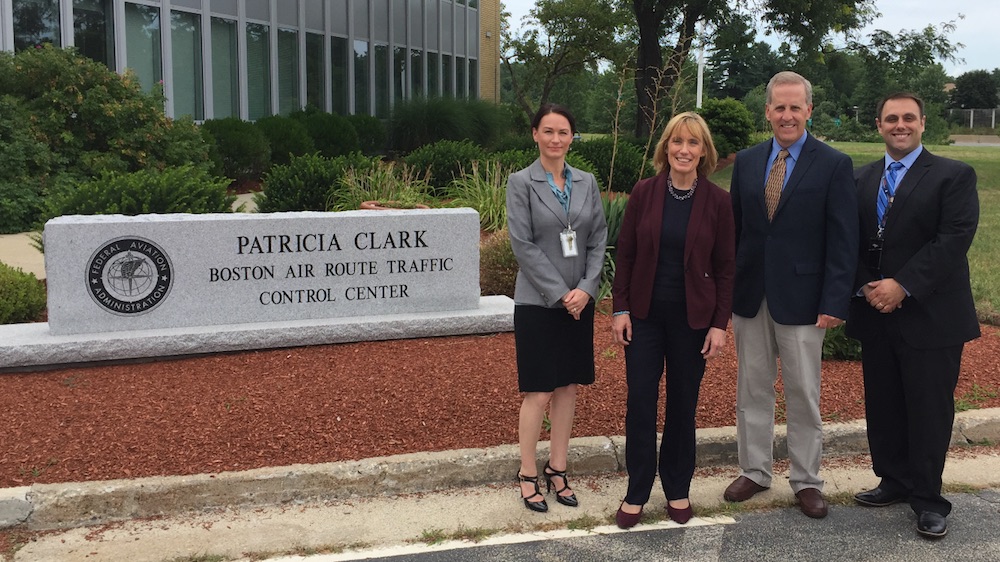 ---
This week, For Worth Center (ZFW) member Kerri Phillips, ZFW Legislative Rep Bill Dewey, and ZFW Traffic Management Unit NATCA Rep Jimmy Clouse had the opportunity to meet with Congressman Kenny Marchant, R-Texas-24, on behalf of NATCA to ensure and discuss the safety of the National Airspace System.
Pictured from left to right: Dewey, Congressman Marchant, Clouse, and Phillips.