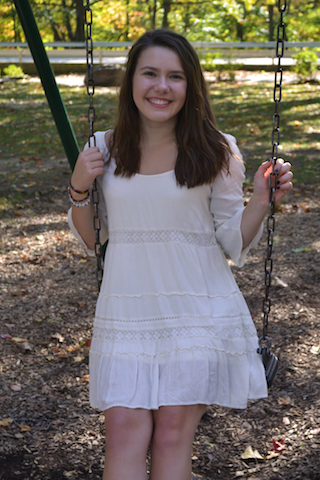 Aug. 11, 2017 // NATCA Scholarship Winner Sophia Leonard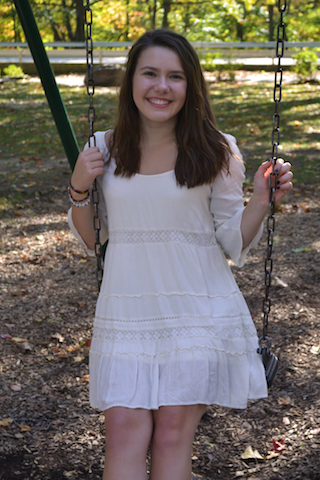 Sophia Leonard
President's Winner
NATCA Scholarship Program
Member Name: Donald Leonard (Cleveland Center, retired)
Below is the essay Sophia submitted with her application:
The future is something that I can make my own, something which is completely and utterly unique to me. When I think of my future, I imagine myself as a successful woman who has everything figured out. When I look at myself in the mirror right now, I see a determined, slightly stressed student-athlete who has no idea what she wants to do with her life. I must, therefore, learn from my experiences, and use them to my ultimate benefit. In order to become the successful woman that I want to be, I have to be able to balance the demands that my future life requires. As a student going into college with an undecided major, my future career has not yet been completely decided, but I am sure that whatever I do choose to do with the rest of my life, it will be met with determination, balance, and strength. This foundation has already been laid and built upon throughout my high school years, and I know that I am able to become the woman that I want to be because of the woman I am now.
I am a friend, a daughter, a rower, a Catholic, and a student, all of which would not be possible without the stability and support that I have received throughout my life from my parents. My father, a retired member of NATCA, was welcome by my screams of "Daddy's home!" and a tackled hug as soon as he walked in the door whenever he came home from work. And he always came home. NATCA's negotiation and bargaining allowed my father to go to work in a safe, clean, and welcoming environment. Their fatigue mitigation program enabled him to get the rest he needed while performing his duties to the National Airspace System (and made him a lot less grumpy in the process). NATCA also dealt with any mismanagement issues that arose in my father's time working, once again improving the environment in which he worked. Your organization eased the thoughts of my family, as we were always expecting my father to walk through the front door with a smile on his face whenever he came home. You not only made his workplace like a second home, but guided and protected him there in the process.
NATCA's core values have also instilled an attitude for myself and my family, filled with honesty, leadership, hard work, integrity, communication, and determination. Because I have witnessed my father envelop these values at work and at home, I too have been exposed to these motivating characteristics. It is through these values that I have been inspired to be the friend, daughter, rower, Catholic, and student that I am today. I am forever grateful to my parents for raising me this way, and I thank NATCA for establishing, envisioning, and enhancing my life through my father's work. I am so excited to continue to develop as a student, leader, and worker in my college life and beyond.