Sept. 1, 2017 // Photo Album: Chicago, Denver, Bowling Green: Places NATCA Members are Making a Difference Across the Country This Week
105 NATCA members and guests made the trip to beautiful Wrigley Field on Monday, Aug. 28 to watch the defending World Champion Chicago Cubs defeat the Pittsburgh Pirates for a Chicago Center-hosted solidarity event. "Even avid Chicago White Sox fan Blake Hughes couldn't contain himself in the glow of championship baseball on the north side," joked ZAU FacRep Toby Hauck.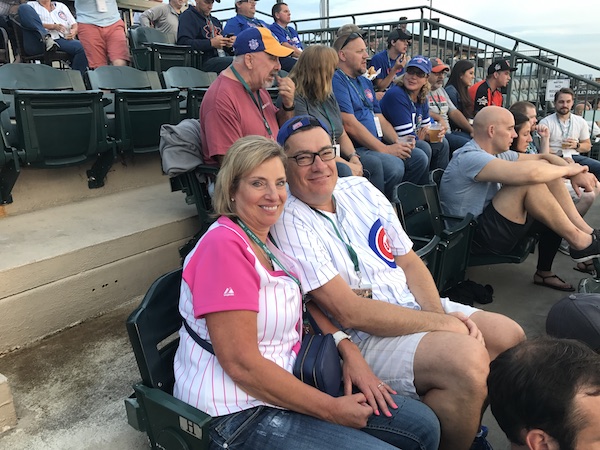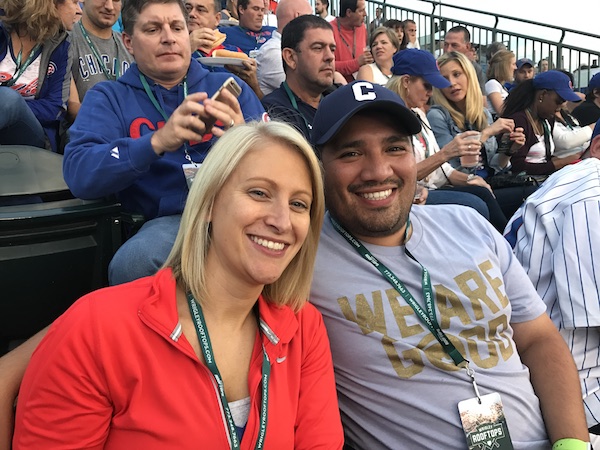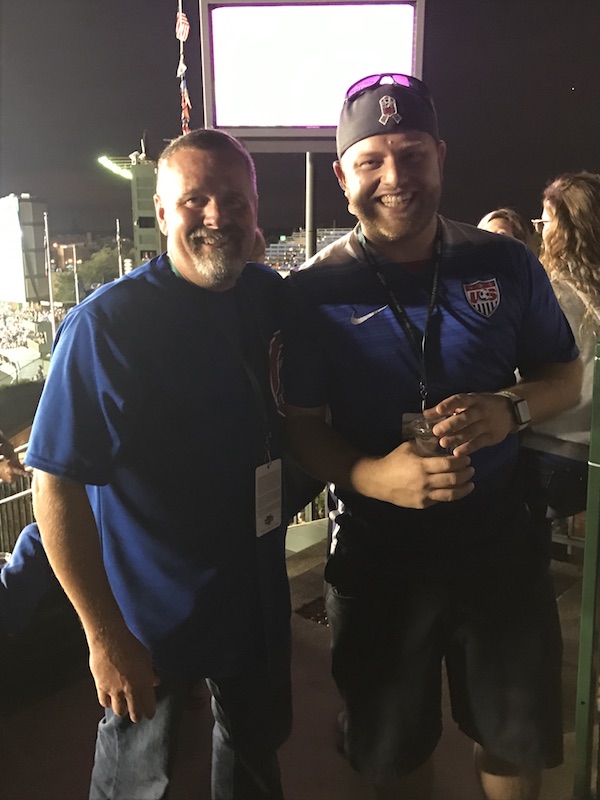 ---
Congratulations to the Chicago Center (ZAU) hockey team, which won the Amateur Hockey Association of Illinois Open Men's Division State Championship.
Pictured from left to right are ZAU team members Jon Ludvigson, Blake Hughes, and Mike Balunda.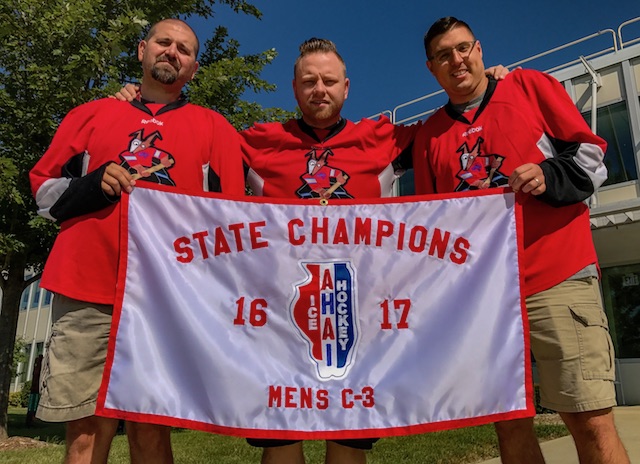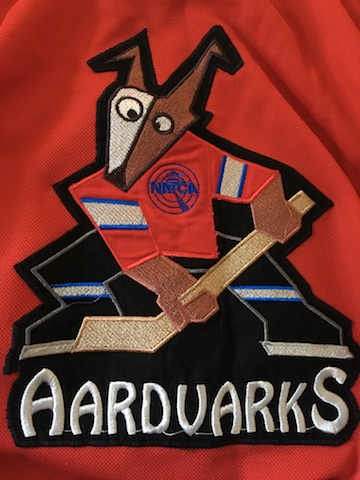 ---
Air traffic facilities across the National Airspace System (NAS) experienced an increase in air traffic operations during the solar eclipse on Monday, Aug. 21. It was the first total solar eclipse in the U.S. since 1979 and the first time in 99 years that a total solar eclipse crossed the country. It inspired massive interest from the aviation and space communities that resulted in heavier than usual traffic, especially at airports near the 100 percent totality areas. While aviation safety professionals worked tirelessly to keep the airspace safe, there were a couple minutes to take a break and catch the eclipse. NATCA members at Chicago Center and Denver Center captured these great photos during the eclipse.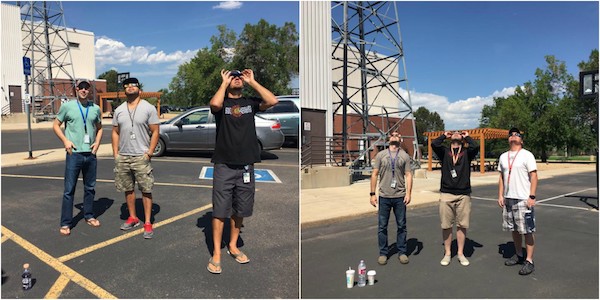 ---
Toledo (TOL) NATCA members Micah Maziar and Jeff Hormann have built a solid relationship with the Bowling Green State University Aviation Studies Department and the Bowling Green Flight Center over the last several years. BGSU/BGFC is the busiest flight school in the Toledo Approach airspace. The program has doubled in size in the last two years and expects continued growth.
To foster the relationship with the program, NATCA attends events such as their Spring Aviation Banquet and supports the scholarship fund and flight team.
"By attending their career fairs, we are able to represent the air traffic control profession and all of NATCA's bargaining units," said Maziar. "While most of the students are pursuing a career in the airlines, our presence makes them aware that there are other opportunities in aviation including engineering."
Over 250 students attended the welcome event and career fair. This fall, the pair will hold a question and answer session with the flight center's flight instructors and will visit the freshman-level air traffic control classes.