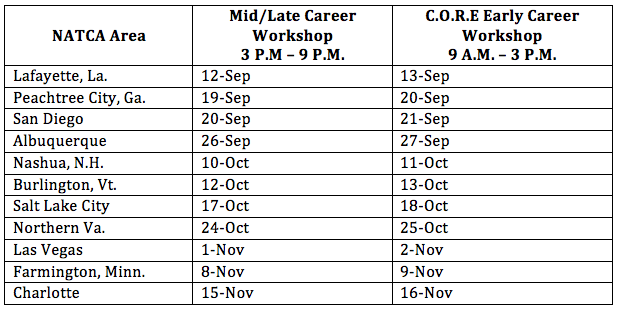 Sept. 8, 2017 // This Week's Notebook: Member in Need; Member Benefits; and Seminar Dates
Tammy Goldener is an Air Traffic Controller that has been with the FAA as a NATCA member for eighteen years. She began her career as a controller in the U.S. Navy. She is currently stationed at LaGuardia Airport in New York City. Tammy is a single mother who lives in Franklin Square on Long Island with her two teenage children and her father.
On the evening of August 5, Tammy was out on her boyfriend's 17-foot boat in Great South Bay. While heading home that evening, they were heading out of a canal in a 5mph zone when a much larger boat traveling at a high rate of speed appeared heading right towards them. The larger boat rode up and over their boat hitting all three of them.
Tammy was hit in the right arm straight on with the bow of the other boat. It took the brunt of the impact and she was thrown down into the boat unconscious. She has been in the hospital since the accident and has had 12 surgeries on her arm with several more to come to reconstruct the arm. They advise that she will be on pain medication for a minimum of six months and likely will need medication that would prohibit her from working as an air traffic controller.
For more information and to donate, click here.
---
Benefits Spotlight: Bridgestone/Firestone
Winter is right around the corner. Don't wait until the snow, ice, and cold arrive to find out your vehicle isn't up to the task. As a member of NATCA, you have access to tremendous savings from Bridgestone/Firestone. Click here to access your personalized NATCA page for the Partners Plus Auto Care Savings Plan. For Partner Code, enter 4074 along with your name and you'll then see a coupon generated for you. The discount is available at any company-owned Firestone Complete Auto Care, Tires Plus, or Wheel Works store.
With the coupon, you can purchase up to four Bridgestone or Firestone-branded tires at store cost plus 10 percent off. Additionally, you will save 15 percent on balancing and valve stems. Most importantly, you are eligible for 15 percent savings off of any needed maintenance and repairs. Print the coupon for specific terms and conditions.
Don't miss this opportunity for your exclusive discount. Stay warm and safe on the road.
---
Upcoming Retirement Seminars Provided By 4 Square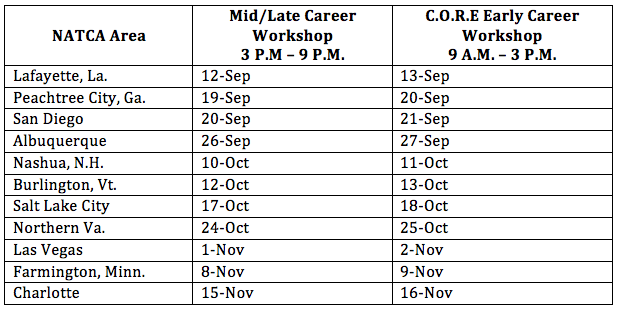 Thank you for your interest in attending a NATCA Retirement Seminar by 4Square Financial Literacy Partners. Each locale hosting a seminar will hold both a standard seminar for members with more than 15 years of service from 3 – 9 p.m. local time, and a Career Optimization and Retirement Education (CORE) Seminar for members with fewer than 15 years of service from 9 a.m. – 3 p.m. local time.
To register for a seminar, log in to the NATCA Portal and click the "Events" tab, followed by "2017 Retirement Seminars." Complete the requested information and click "Next." When you come to the screen listing the seminars, select the one you wish to attend, hit "Next," verify your requested seminar information and then click "Done."
You will receive a confirmation email once your registration is complete. A second email will be sent three weeks prior to the seminar with logistical information for the seminar along with instructions on how to obtain a benefits estimate at the seminar. You may access the benefits data collection form on the confirmation page once you register.
Spouses and significant others also are invited to attend. Please ensure that you add them to the registration when asked if you will be bringing a guest.
Although you may register anytime, we ask that you register three weeks prior to the event. Walk-ins are permitted with a membership ID number. However, you will be unable to obtain a benefits estimate at the seminar.
For any questions or problems with registration, please contact retirement@natca.net.
---
Oklahoma City Q&A Dates: 2017 Schedule
NATCA leadership makes it a priority to educate ATC Academy Students about NATCA and their rights as part of the future air traffic controller workforce. NATCA will be hosting a lunch meeting in Oklahoma City at 12:30 p.m. local time and a dinner meeting at 6 p.m. local time for each date listed below in Oklahoma City. The last Q&A of 2017 will take place on Oct. 12.
---
NATCA EDGE — Designed exclusively for NATCA members!
Can't get to an in-person retirement seminar? We'll bring the seminar to you! Presenting an all-new, flexible access, web-based session of our popular retirement benefits seminar. Log in to the NATCA Portal to register. The last seminar of 2017 will be held on Dec. 6 from 10 A.M.-5 P.M.