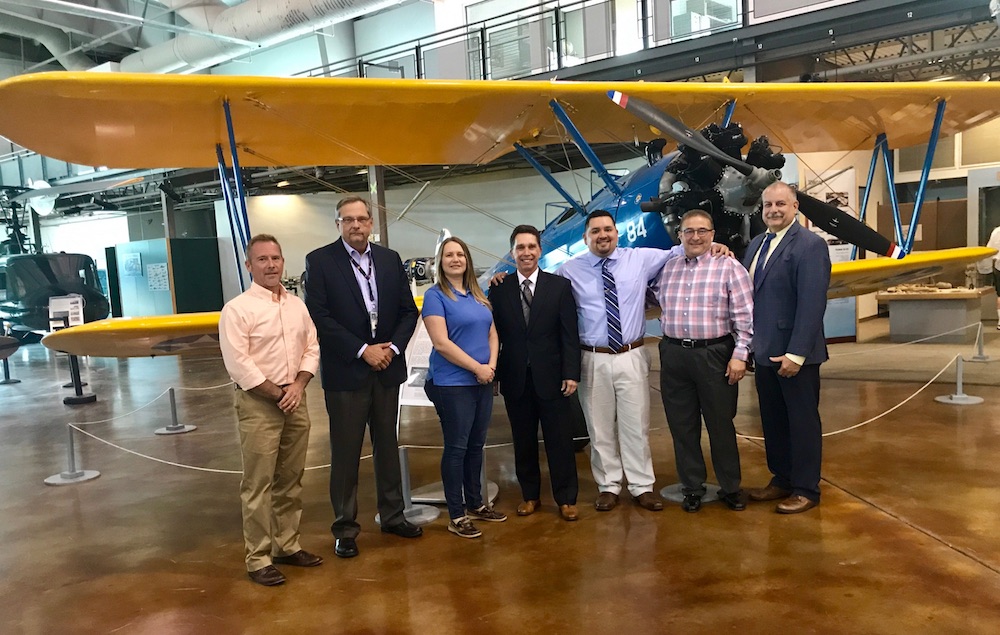 Sept. 22, 2017 // Dallas Love Holds Runway Safety Action Team Meeting
Runway and surface incursions remain a serious concern both locally and nationally. As part of efforts to improve runway and surface safety at Dallas Love Field (DAL), the collaborative Runway Safety Action Team (RSAT) meets annually.
The FAA, in conjunction with the City of Dallas' Department of Aviation, hosted an RSAT meeting on Sept 12 at the Frontiers of Flight Museum. The RSAT meeting followed the quarterly Love Field Pilots Association luncheon, another opportunity for collaborative discussion on aviation safety.
RSAT meetings unite individuals and organizations involved in airside operations and the movement of aircraft, vehicles and equipment at Dallas Love Field. Participants include representatives from airports, tenants, fixed base operators, and airport operations & maintenance personnel. The team developed recommendations and solutions to enhance runway and surface safety at DAL. The recommendations will serve as the foundation for a site-specific Runway Safety Action Plan.
Pictured below from left to right are RSAT meeting attendees Marty Skinner, Southwest Region Runway Safety Program Manager; Mike Moreau, Central Service Area Runway Safety Program Manager; Bridget Gee, NATCA National Runway Safety Representative; Doug Boyson, DAL ATM; Nick Valadez, DAL FacRep; Brian Krinner, DAL Support Specialist; Rob Lowe, District Manager, Greater Southwest Terminal District.