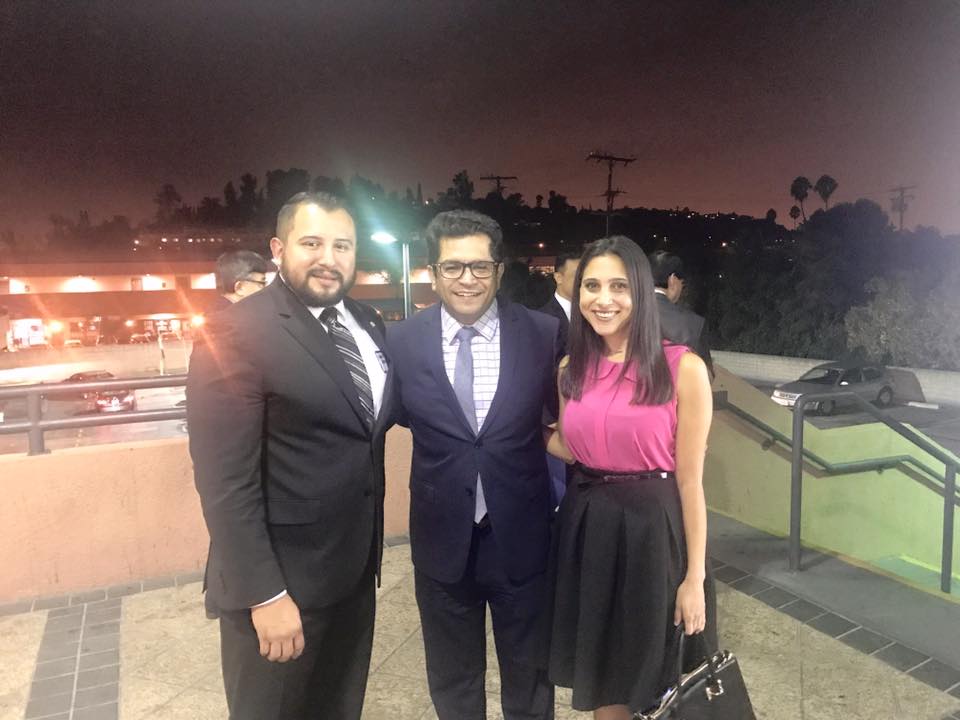 Sept. 22, 2017 // How NATCA is Working to Protect Your Retirement
NATCA held its third rolling lobby week of the month in Washington, D.C. During the past three weeks, 53 activists have taken 405 congressional appointments.
To prepare them for their Congressional visits, National Legislative Committee Chairman Steve Weidner, along with Jose Ceballos, John Bressler, Allie Valocchi Cloyes, and Michelle Fevola of NATCA's Government Affairs Staff, briefed visiting activists at the NATCA National Office. The activists and NATCA's Government Affairs staff attended meetings with members of both the House and Senate.
In addition to the great work being done on the Hill, several activists have participated in congressional meetings at home.
Activists discussed the ongoing FAA staffing crisis, including the 28-year low of certified professional controllers (CPC). They also discussed the adverse effects that suggested changes to federal employee retirements (being discussed in the U.S. House of Representatives as part of the FY18 federal budget negotiations) can have on those who keep the National Airspace System running. Because nearly 30 percent of the CPC workforce is eligible to retire, any significant change to the federal retirement system could exacerbate the staffing crisis.
Keep up with NATCA members' activist efforts on our social media.
NATCA members Martin Ramirez of Los Angeles Center and Nastran Jessica Yousefi of El Monta ATCT met with Democratic Congressman Jimmy Gomez, who represents the 34th District in California. Pictured below from left to right at Ramirez, Congressman Gomez, and Yousefi.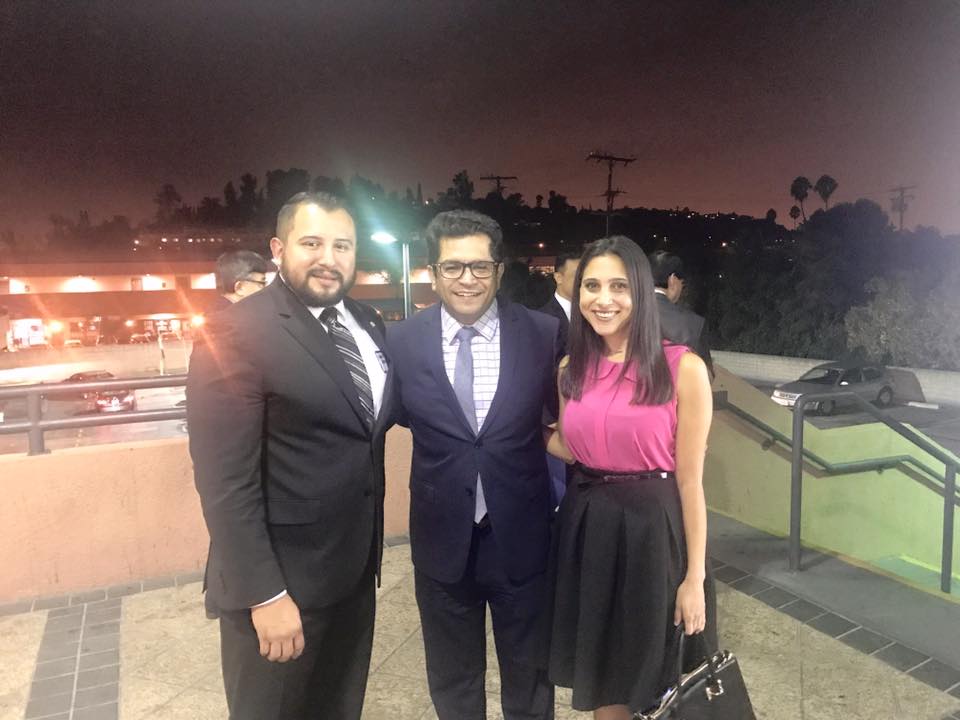 Ramirez also met and sat with Democratic Congressman Mark Takano, who represents the 41st District in California, at a recent event.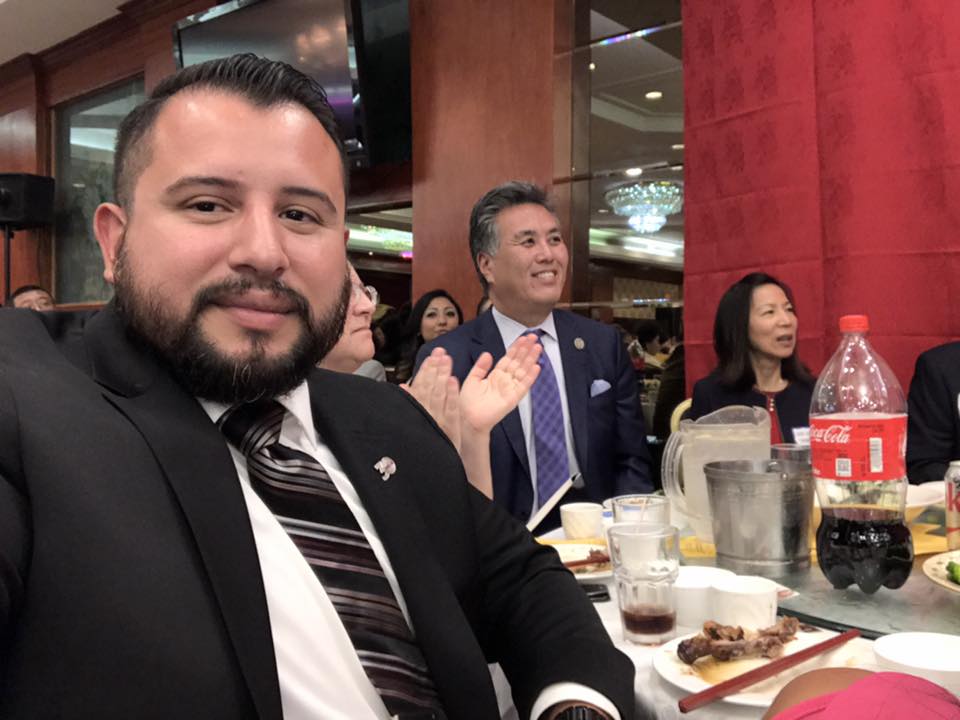 ---
Cedar Rapids (CID) FacRep Dustin McCabe and Legislative Rep Katherine Eusse met with Republican Congressman Rod Blum, who represents the 1st district in Iowa. This was his first visit to the air traffic control facility and the meeting went very well. Pictured below from left to right are Air Traffic Manager Greg Bardsley, Congressman Blum, McCabe, and Eusse. Photo courtesy of Congressman Blum.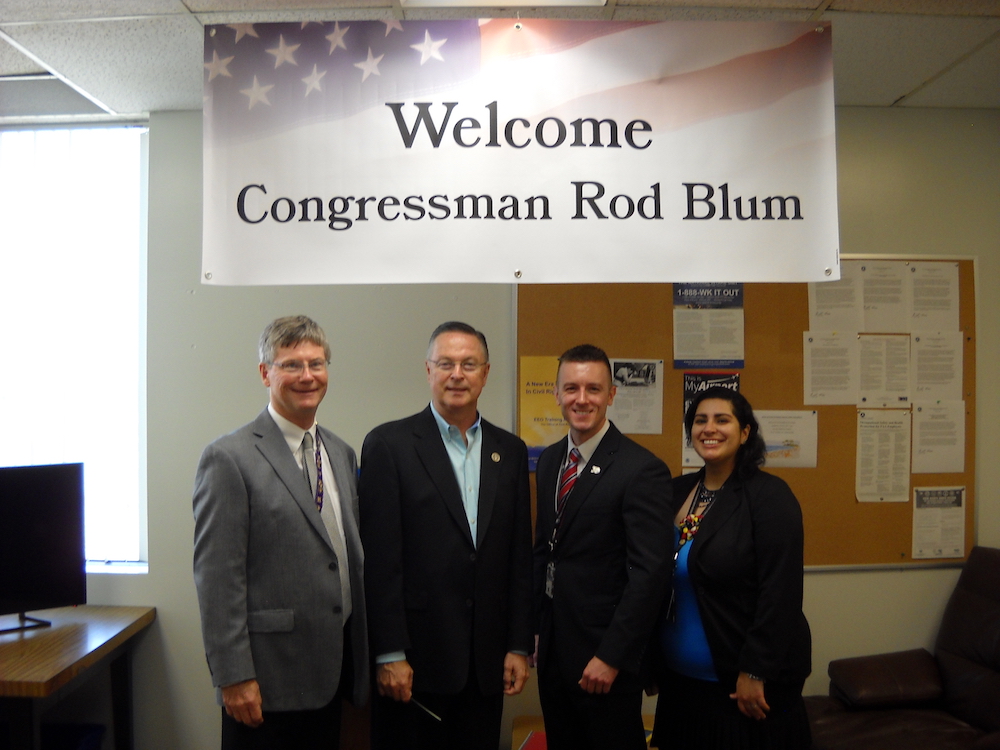 ---
Columbus (CMH) Legislative Rep Mike Weekley (pictured at left) and his wife, Franki Weekley (right), met this week with Republican Congressman Steve Stivers, who represents the 15th District in Ohio.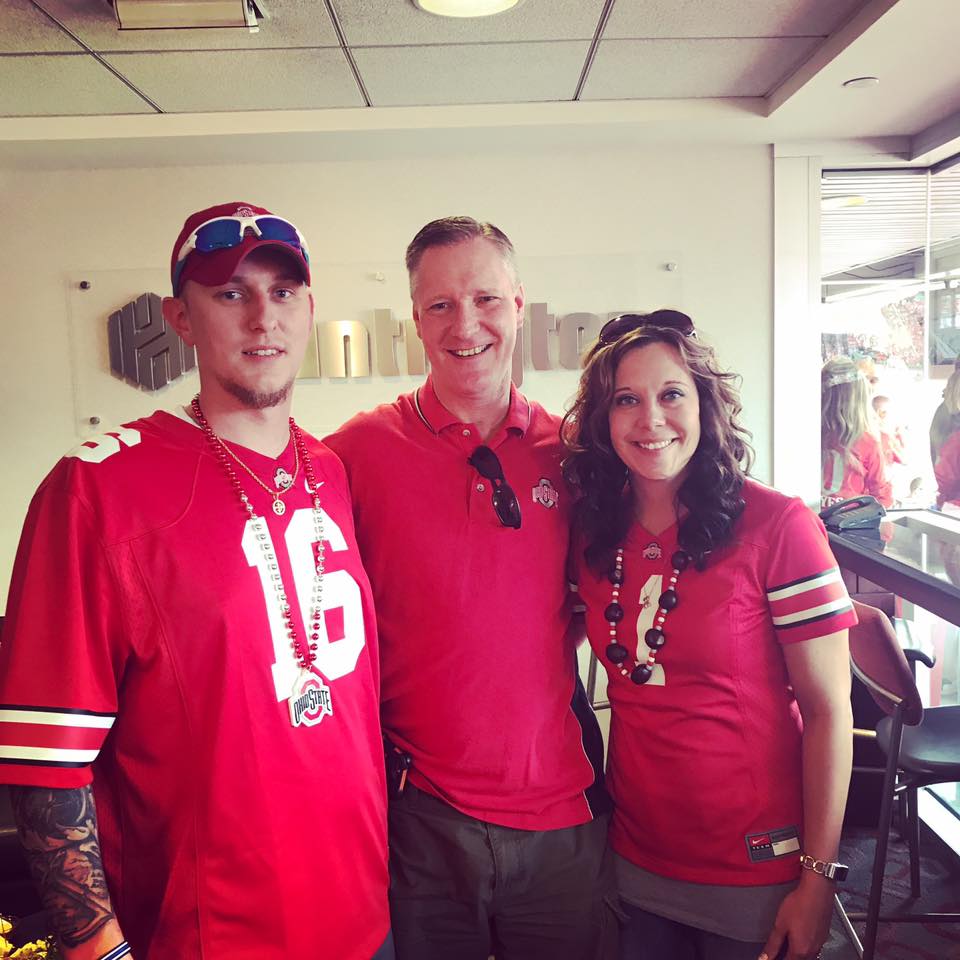 ---
Republican Congressman Kenny Marchant, who represents the 24th District in Texas, posted the following on social media about his meeting at Dallas Fort Worth (DFW) Airport with NATCA Fort Worth Center members Bill Dewey and Jimmy Clouse: "It was a pleasure meeting with Bill Dewey and the National Air Traffic Controllers Association to discuss air safety and its tremendous importance to our national transportation infrastructure, specifically at DFW International Airport. The safety and security of our skies is vital to the continued success of the United States." View the post here.