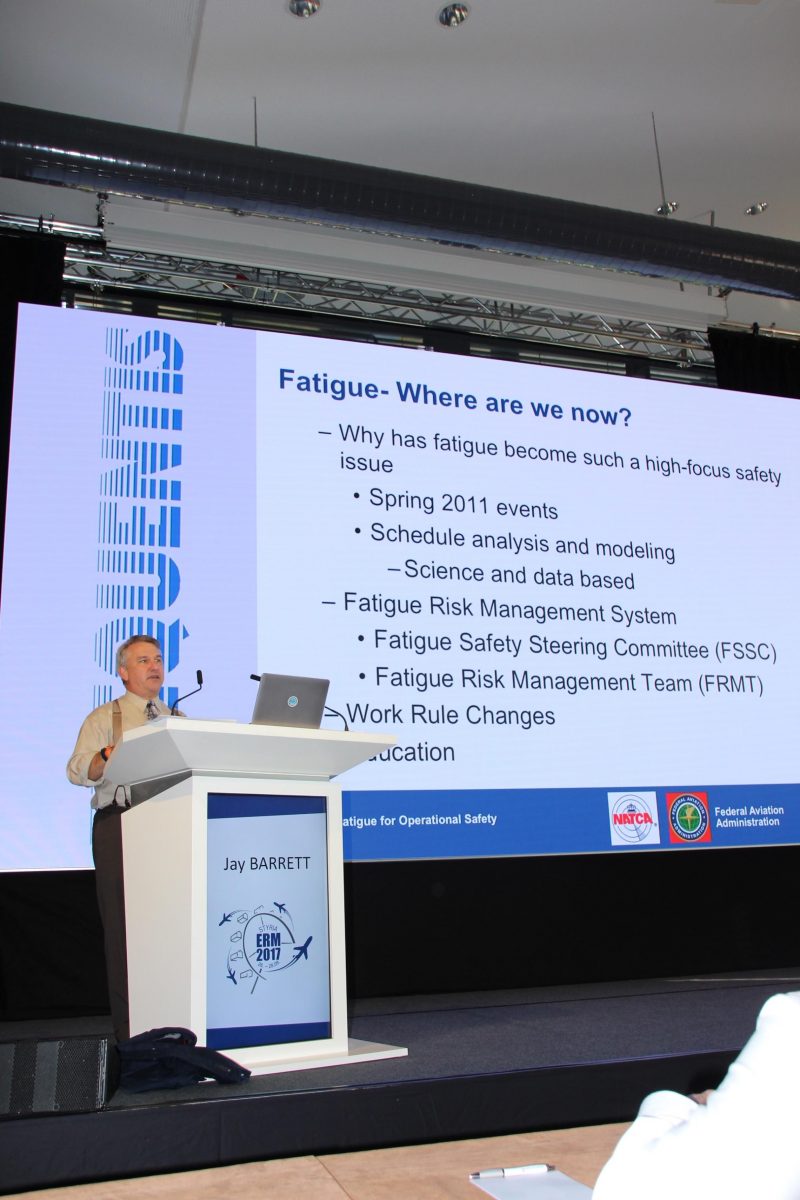 Sept. 29, 2017 // Jay Barrett Talks Fatigue at IFATCA Workshop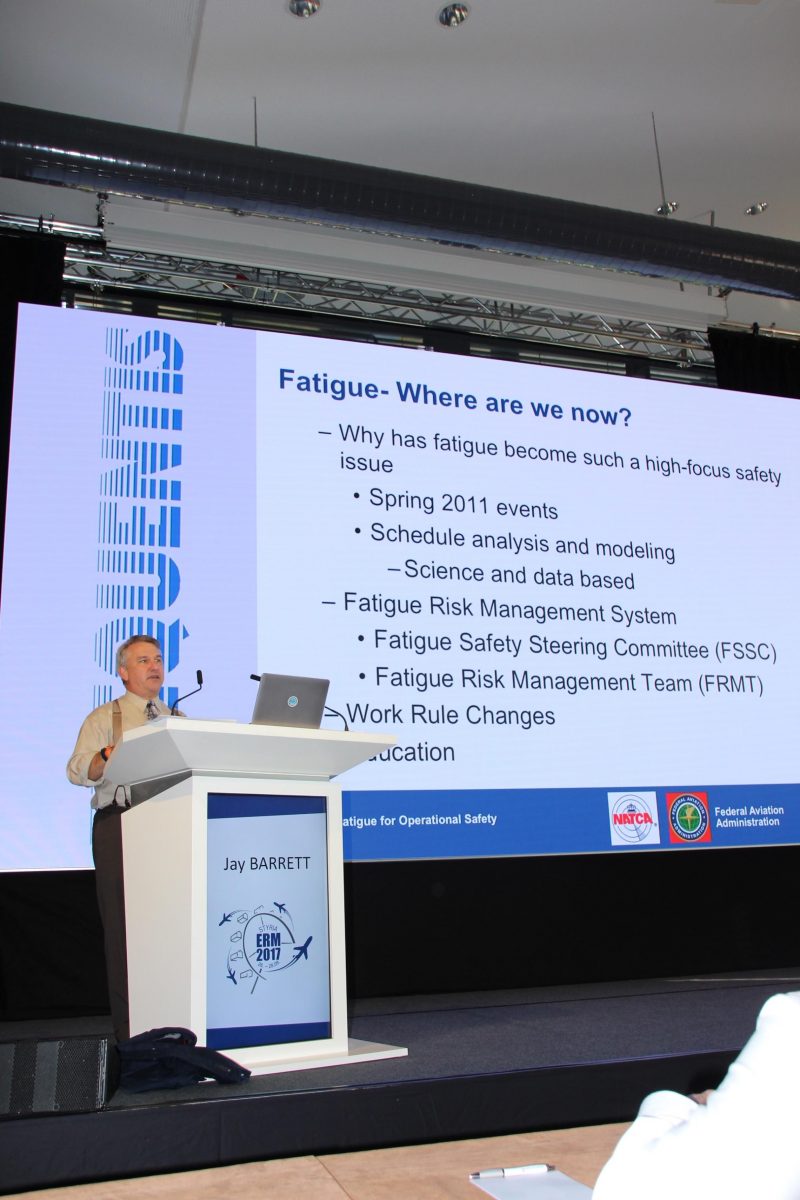 NATCA Human Performance Liaison Jay Barrett co-moderated a panel on fatigue management alongside IFATCA (International Federation of Air Traffic Controllers) President Patrik Peters and Dutch NLR Senior Project Manager of Training, Simulation and Operator Performance, Mr. Henk van Dijk, PhD. The panel took place at a European regional meeting held Sept. 26-28.
Each co-moderator gave a presentation focusing on fatigue. Peters gave an overview on the ICAO (International Civil Aviation Organization) SARPs (standards and recommended practices) that deal with fatigue, and Dr. van Dijk discussed a research project he is currently doing across Europe with the pilot community.
Barrett provided a historical talk about how NATCA and the FAA developed a Fatigue Risk Management (FRM) program as an extension of the 2009 Collective Bargaining Agreement. He also briefed the audience on the Fatigue Safety Steering Committee (FSSC), and how in 2011, the committee obtained the services of PhD-level fatigue scientists, who used a biomathematical modeling program to determine where fatigue risks might exist in the scheduling at 24/7 air traffic facilities.
There were approximately 110 participants from across Europe. The participants were engaged and asked a lot of questions of Barrett about policies and procedures in the FAA. After the workshop, he was able to connect with a number of different countries' representatives, and have in-depth discussions that resulted in a sharing of scheduling and fatigue mitigation information.