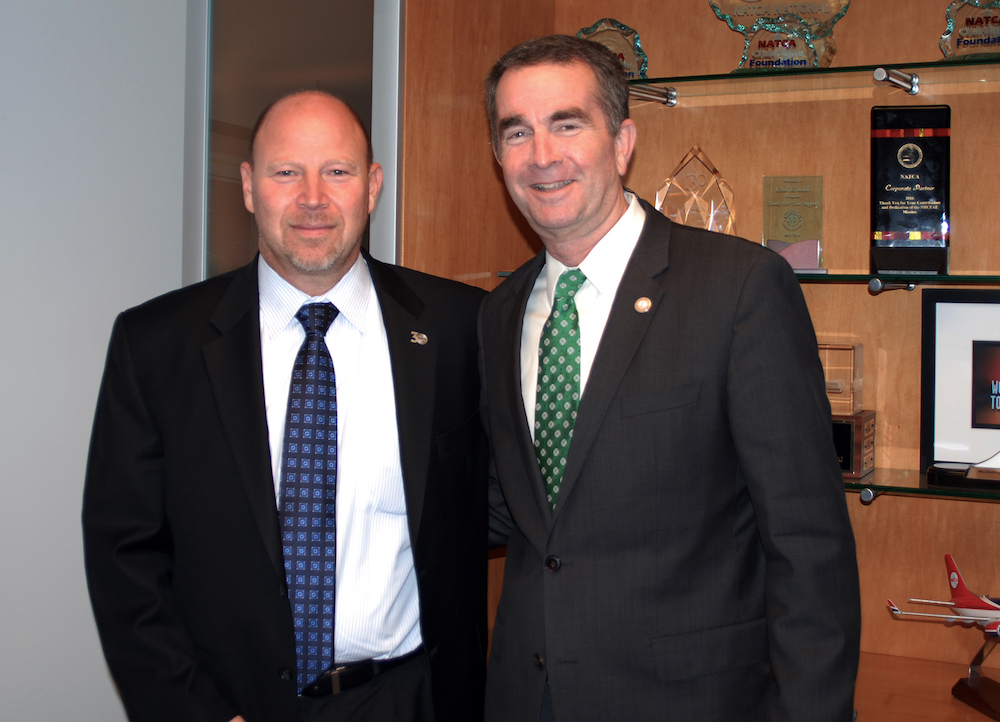 Sept. 29, 2017 // Photo Album: Virginia, Philadelphia, Washington, D.C.: Places NATCA is Making a Difference Across the Country This Week
Virginia Lt. Gov. Ralph Northam stopped by the the NATCA National Office and met with NATCA President Paul Rinaldi to learn more about air traffic control, and to thank controllers for the great work they do for the Commonwealth of Virginia and the nation. NATCA thanks you for your support!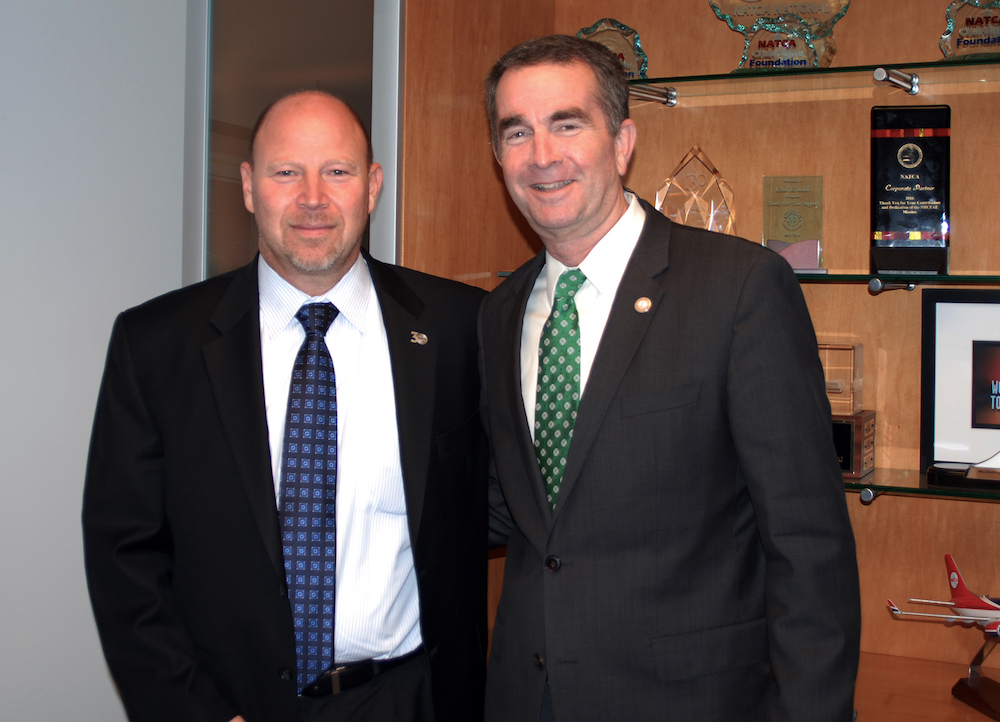 ---
A team of 25 NATCA members pulled a 164,000+ pound airplane at Washington Dulles International Airport at the Dulles Plane Pull this past Saturday. This NATCA team used their physical strength to move the 82-ton hunk of metal and plastic, and dedicated their plane-pulling efforts to the enduring strength of our brothers and sisters affected by the hurricanes in the Southern and Southwest regions. You can join them and make a big difference by giving to the NATCA Disaster Relief fund. Donate today.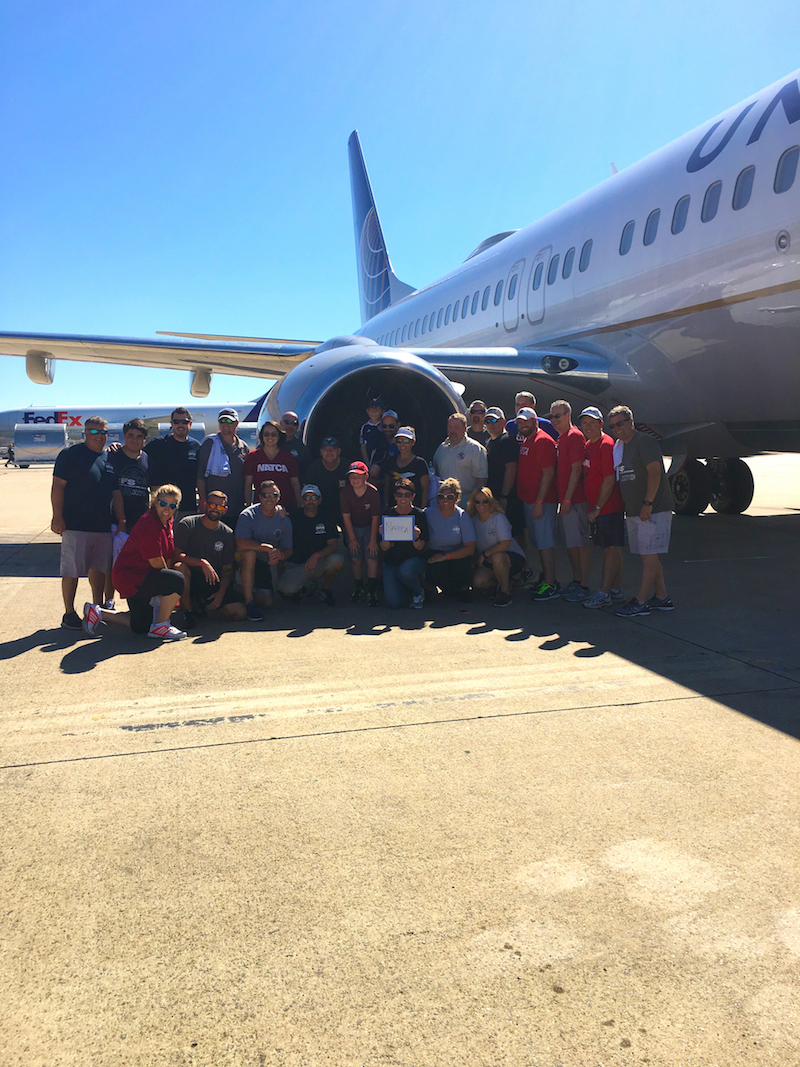 ---
The 2018 NATCA Philadelphia Convention Committee hosted an event for the Big Brothers Big Sisters Independence Chapter to introduce the Littles to aviation careers and equipment. The Big Brothers Big Sisters organization was extremely excited to partner with NATCA to provide this opportunity for the Littles. They said that very few, if any, of the Littles would have had such an aviation-related experience otherwise.
On September 9, 2017, 48 Bigs and Littles gathered at the Philadelphia Tower and TRACON to start their day. Members from the Philadelphia local volunteered their time to showcase the air traffic portion of the tour. The tour lasted four hours and included stops in the TRACON, the tower, and their related simulators. Two corporate partners teamed up with NATCA and provided three cooperate jets. The Coast Guard also flew an HH-65 Dolphin to the event with two pilots, a rescue swimmer, and flight engineer. The Bigs and Littles were able to tour and ask questions at each stop during their visit. Not only were the Littles very excited, but so were the Bigs.
Attendees from NATCA PHL were Kristen Laubach, Christopher Perks, Charles Jaques, John Murdock, Erin Murdock, Richard Bloomer, Brian Bernhardt, Jason Boyde, Dave Giberson, Katrina Kinder, Jenn Snively, LaTrice Watson, Scott Nagy, and Nichole Atchley.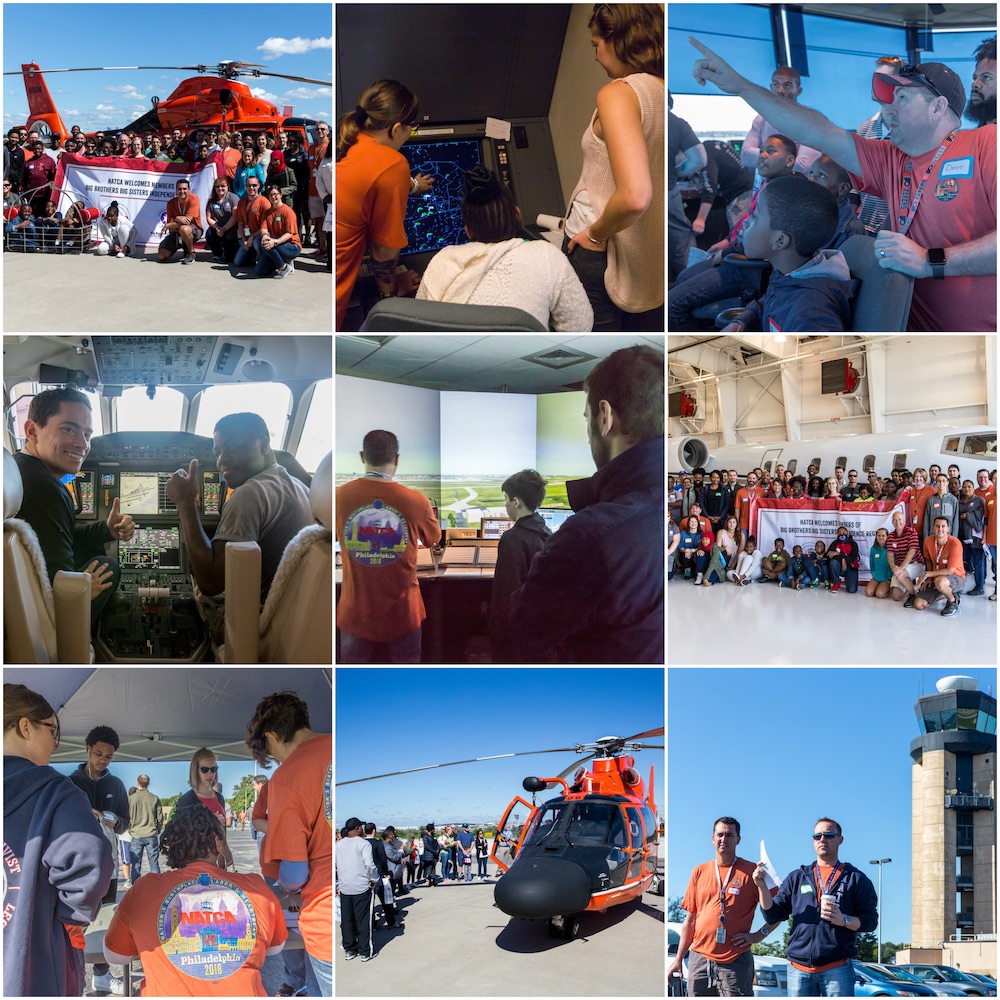 ---
NATCA's National Office staff participated in Car Free Day on Sept. 22 and celebrated all the ways they get to work to support NATCA's membership.