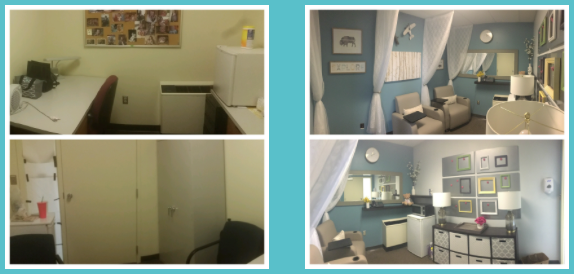 Sept. 29, 2017 // This Week's Notebook: Keep Up to Date on All Things NATCA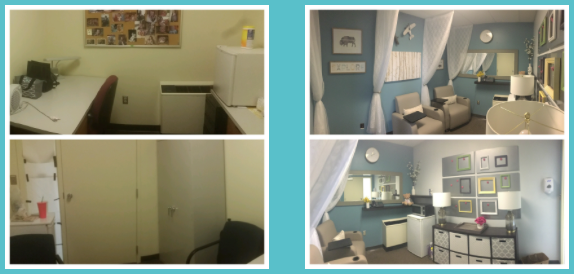 At Denver Center (ZDV), a need was identified for some improvements in the Nursing Mother's Room. As you can see from the before pictures (top and bottom left), the area was severely lacking. ZDV NATCA made the decision to partner with the Federal Aviation Administration to provide new mothers a much more clean and welcoming area. Vanesa Hess and Jennifer VanRooy provided the design and labor to spruce up the room and bring it to its current state. ZDV's nursing mothers now have a very nice space to suit their needs.
If you are an expecting parent or thinking about trying to be an expecting parent, here is a link to some information that ZDV put together for their facility that you may find helpful along the way, or seek to replicate at your own facility, including information, tools, and resources about what the facility has to offer an expecting parent.
---
Wichita Successfully Transitions to STARS
It has been more than five years since the Federal Aviation Administration (FAA) began implementing and deploying the latest version of the Standard Terminal Automation Replacement System (STARS) at terminal air traffic control facilities across the country. Now, the Agency is in the home stretch of upgrading all eligible facilities with the foundational NextGen technology. The agency began deploying an earlier version of STARS in the early 2000s but put that effort on hold. Since 2012, the Terminal Automation and Replacement (TAMR) team has deployed the latest version at new facilities and upgraded previous versions.
TAMR replaces the 30-plus-year-old analog flight-tracking system at Terminal Radar Approach Control facilities (TRACONs) and control towers with a fully digital system that supports essential NextGen technologies, including Automatic Dependent Surveillance-Broadcast (ADS-B). With these upgrades, air traffic controllers can more safely work aircraft on their scopes, which are now flat-panel LEDs that use STARS.
Wichita (ICT), on Sept. 26, and Youngstown (YNG), on Sept. 28, are the latest to transition to STARS.
---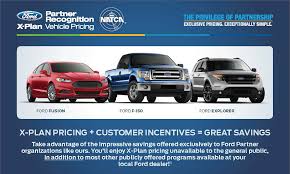 Benefits Spotlight: Ford X-Plan
You've heard the saying "Built Ford Tough" but now you can experience Ford toughness at a significant discount. NATCA and Ford have partnered to bring NATCA members and their families a hassle free way in which to buy a Ford product. Some of the benefits of Ford's X-Plan discount pricing include:
You pay one low price — no negotiating needed;
Significant savings — get X-Plan savings in addition to most other publicly offered programs;
Active organization members, employees, retirees, and members of their households are entitled to purchase or lease two new vehicles per year through Partner Recognition (used vehicles are ineligible);
Dealer demonstration vehicles are available at new vehicle X-Plan pricing;
Vehicles may be registered or titled in the name of a business (using federal tax ID number);
Lease / Financing may be obtained at the customer's discretion from any source.
For more information, visit your benefits website at http://natca.com/index.php/ford.
---
NATCA Member Portal
Have you moved recently and need to update your mailing address? Do you have a new email address? No problem! Simply log in at the Member Portal and update your contact information. If you're registering for the first time, you must have your NATCA member number ready as it is needed when you register. For further assistance, contact Customer Service at 800-266-0895 or email uwadmin@natca.net.
---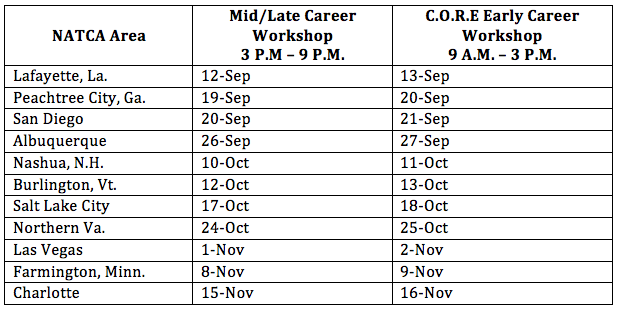 Register for these seminars by signing on to the NATCA Portal. Please verify the personal information listed for you including email and cell phone number. If any information is incorrect or missing, please correct or add it under the "My Profile" tab.
To register for a seminar, click the "Events" tab, followed by "2017 Retirement Seminars." Complete the requested information and click "Next." When you come to the screen listing the seminars, select the one you wish to attend, hit "Next," verify your requested seminar information and then click "Done." You will receive a confirmation email that your registration was complete. A second email will be sent two to three weeks prior to the seminar giving you the logistical information for the seminar. Also included in this email will be instructions on how to obtain a benefits estimate at the seminar.
Spouses and significant others are also invited to attend. Please ensure that you add them to the registration when asked if you will be bringing a guest. Please try to register three weeks prior to the seminar. Walk-ins are permitted to attend as long as they can provide their membership ID number. However, you will be unable to obtain a benefits estimate at the seminar.
---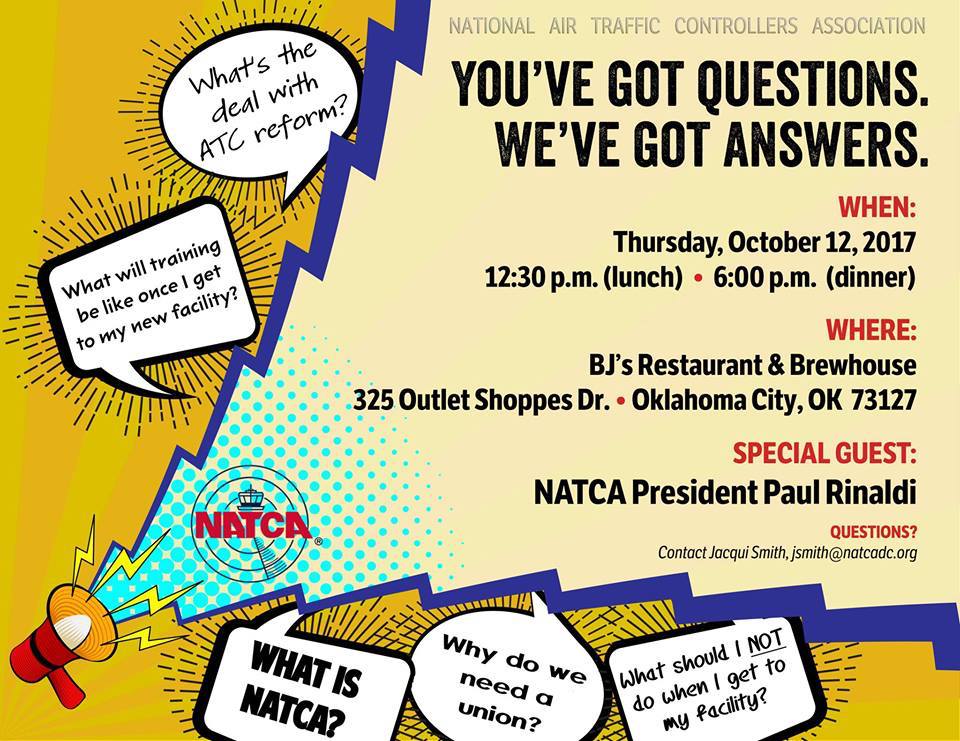 Oklahoma City Q&A Dates: 2017 Schedule
NATCA leadership makes it a priority to educate ATC Academy Students about NATCA and their rights as part of the future air traffic controller workforce. The last Q&A of the year will take place on Oct. 12.
---
NATCA EDGE — Designed Exclusively for NATCA Members!
Can't get to an in-person retirement seminar? We'll bring the seminar to you! Presenting an all-new, flexible access, web-based session of our popular retirement benefits seminar.
Remaining 2017 seminar: Eastern Time Zone – Dec. 6 (10 a.m. – 5 p.m.)
To register for the Dec. 6 session, visit the NATCA Portal. Click "Events" on the menu bar on the home page, then select the "2017 NATCA Edge Online Retirement Webinar" link. Follow the questions and directions from there. Personalized benefit estimate for participants paid for is an exclusive benefit for NATCA members. You will never be solicited or sold anything, ever! For any questions or problems with registration, please contact retirement@natca.net.
---
The 2018 NATCA Academy Schedule
The Academy Courses will be held on the following dates: