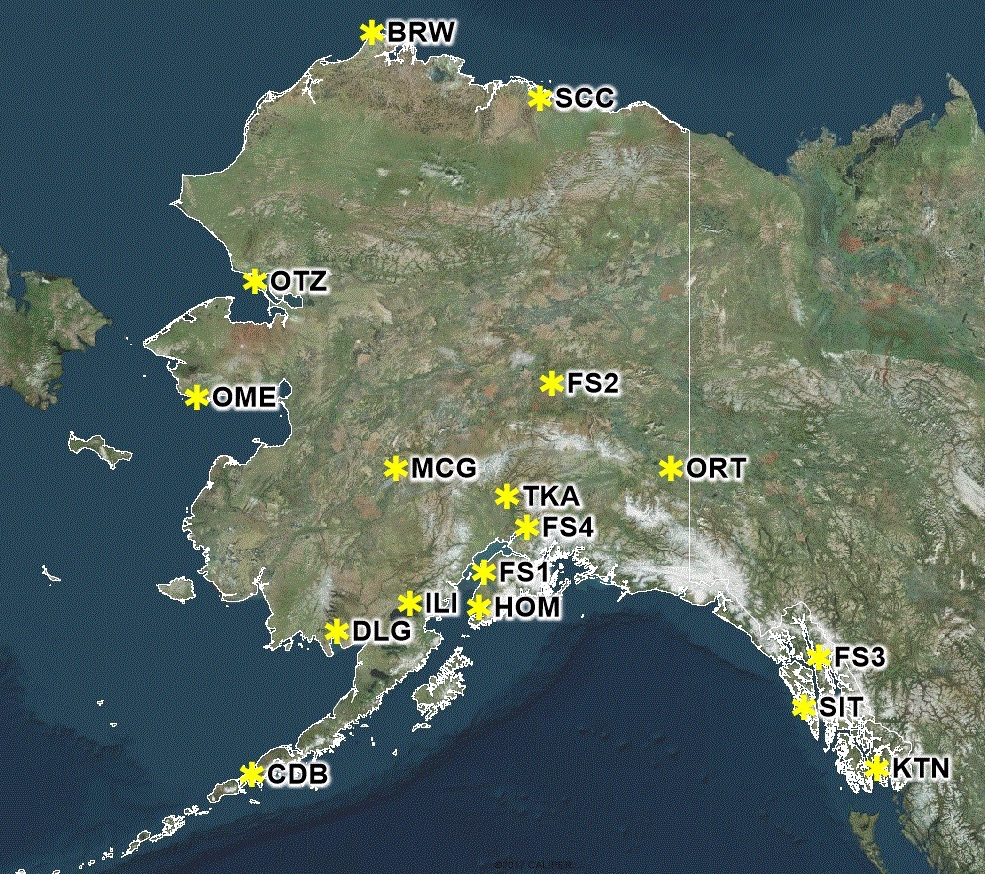 NATCA Members Support 17 Alaskan Flight Service Stations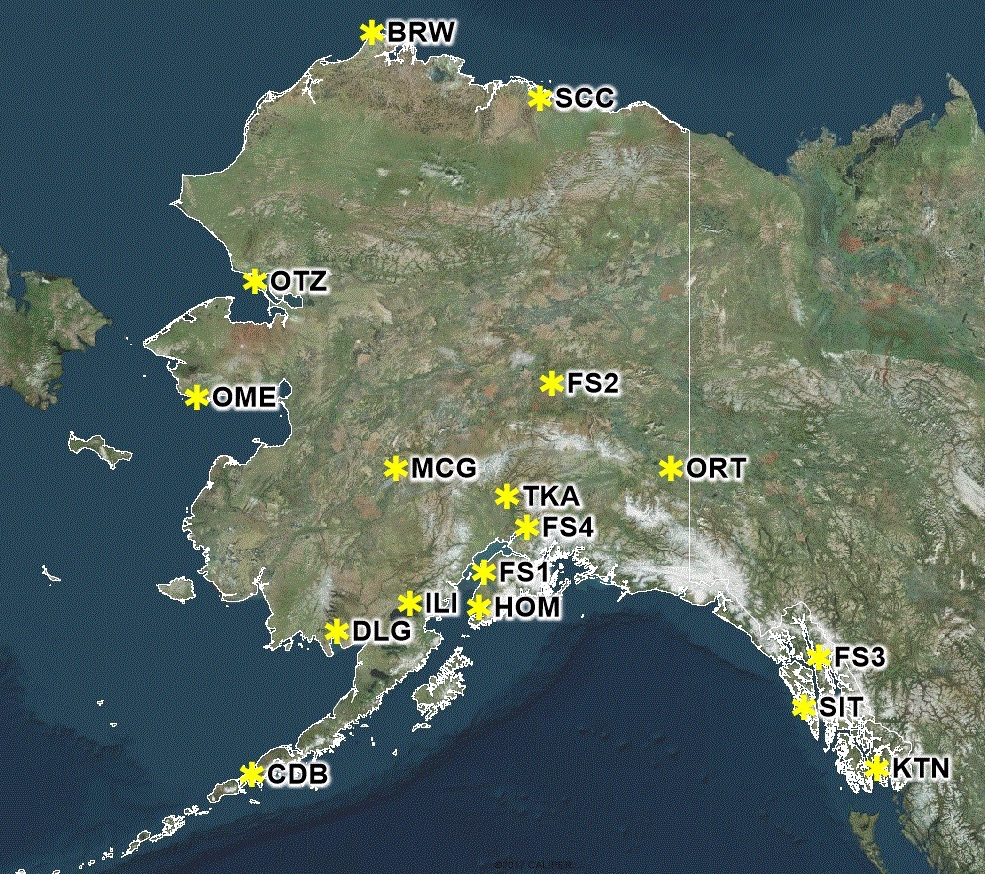 NATCA represents 17 Flight Service Stations, including four hub locations (FS1, FS2, FS3, FS4) in Alaska. Controllers at these facilities provide airport advisory services, pre-flight briefings, and search and rescue operations, among other services. The hubs also provide operational, administrative, supervisory, and TDY (temporary duty) support. Airport Advisory Service is provided in every location except the hubs, and JNU FSS provides airport advisory service for JNU ATCT when they are closed.
FS1: Kenai Local (ENA AFSS)
Cold Bay (CDB) FSS-Full Time
Iliamna (ILI) FSS-Seasonal
Dillingham (DLG) FSS-Full Time
Homer (HOM) FSS-Full Time
McGrath (MCG) FSS-Seasonal
FS2: Fairbank Local (FAI AFSS)
Barrow (BRW) FSS-Full Time
Northway (ORT) FSS-Seasonal
FS3: Juneau Local (JNU AFSS)
Ketchikan (KTN) FSS-Full Time
Sitka (SIT) FSS-Full Time
FS4: Palmer Local (PAQ FSS-Centralized Rotation)
Nome (OME) FSS-Full Time
Kotzebue (OTZ) FSS-Full Time
Prudhoe Bay (SCC) FSS-Full Time
Talkeetna (TKA) FSS-Full Time
Except for HOM, SIT, DLG, KET, and CDB, NATCA members do not live in the remote locations where the FSS are located, and in DLG, only two of the five slots are residents. TDY personnel who stay in government housing maintained by Tech Ops Personnel cover operations in Alaska from remote FSS locations, sometimes communicating from as far as Arizona.
For example, NATCA's National FSS Rep, Larry Trottini, works mainly in OME but lives in FAI and is stationed out of PAQ. He is also rated at FAI, OTZ, TKA, and PAQ.
Confused? Don't worry. The aviation safety professionals in Alaska have it down to a science.
"I commute every Wednesday via Alaska Airlines B737s from FAI-OME via ANC," explains Trottini. "Approximately 95 percent of our travel is via aircraft due to the lack of road structure in Alaska. That is why aviation is so important in the state."
Many Alaskan facilities cover larger airspace and run a high level of operations. And because the type of traffic, controllers can do various tasks like running multiple SVFR (special visual flight rules) operations at once.