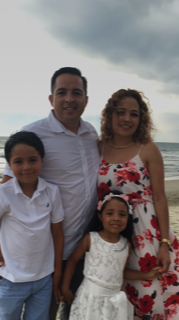 Oct. 13, 2017 // Member Focus: Alex Cisneros, SCT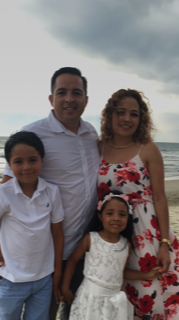 Cisneros: I started working for the FAA in 2000, as a Flight Service Specialist (FSS), in the beautiful city of San Diego. As the hiring freezes of the early 2000s started lifting I was offered multiple positions, but eventually decided to transfer to Bakersfield Tower/TRACON (BFL). I worked in BFL from 2005 through late 2008.
BFL is where I joined NATCA. I had heard of NATCA already from friends who worked in the terminal/center operations, and I had previously been involved in our Union during my time in FSS.
In early 2007, our previous FacRep took a supervisor job, so at that time, I thought it was time to step up and I ran for FacRep. The election turned out to be uncontested and I became the FacRep at BFL.
Shortly after I was elected, I started attending different NATCA functions and classes. One of my first events was a regional meeting in Phoenix, and that is where I first learned of NATCA's legislative activism. I have always liked politics and the political process and I found fascinating how a group of 15,000 people could be so successful through the political process.
From then on, I have always been involved in someway in the NATCA legislative process. After transferring to and certifying in the Los Angeles Arrivals area at Southern California TRACON (SCT), former FacRep Ron Geyer offered me a position to be the building legislative lead. That gave me my first opportunities to get involved in campaign work, NATCA in Washington, and other legislative activities.
I have worked on multiple initiatives, including educating members of Congress on issues important to NATCA. Through this activity, I have learned that sometimes my personal political point of view is not going to be compatible with that of the person with whom I am speaking. However, when I'm representing NATCA, that doesn't matter. I'm in that situation to represent and speak on behalf of my sisters and brothers. My mission is to build relationships and become the subject matter expert for that office for everything aviation, especially air traffic control.
Earlier this year, when I was presented with the regional legislative award at NATCA in Washington, I was seriously surprised and humbled. I did not expect it, and it felt good to be recognized. However, the work our building does on the legislative front is a team sport. There is too much work for one person to be successful, so we have a group of core activists that volunteer their time, leave, and minds to make sure NATCA is successful.
Out of all the positions that I have held, from FacRep, to area representative, legislative lead, and now Vice President of the SCT local, I am starting to really warm up to my current position. I think I have learned a lot from everything I have been involved in, but being Vice President challenges me to be versatile. As a Vice President, you have to be involved in the traditional roles of labor relations, legislative issues, negotiations and so forth, but I think to be effective you also have to be able to listen, empathize, and be a sounding board for the membership.
All I do could not be done without the support of my wife, Martha. She knows the passion I feel for our Union and profession, and her support is essential to me being involved.
If anyone out there is thinking of getting involved, do it. Start small, talk to your Rep and see what you can do. Learn what the Union does and everything we are involved in. A great resource is the NATCA 101 course; take that and see where it leads.
Let's go beyond your involvement with NATCA.
My favorite band is probably The Smiths. There is something about 80s Brit rock that I really like.
My favorite quote is from a Mexican revolutionary leader, Emiliano Zapata: "It is better to die on your feet than to live on your knees."
I have always been deathly afraid of heights, especially ladder wells, and looking over the side of buildings.
I love to smoke meats and I think my specialty is brisket and ribs, though my ceramic smoker does most of the work.
My local hotspot is probably the old Ballast Point Brewery. There have been many Union conversations there while enjoying an ice cold Fathom.
My favorite comfort food is Birria de Chiva – basically a stew made of goat. I know it sounds weird but I grew up eating this. My family has had a restaurant in Los Angeles since the early 60s that specializes in this dish from Guadalajara, Mexico.
For my favorite sport, I'm torn. I have always loved the Dodgers and am incredibly excited about the way they are playing right now. I have started following soccer lately, and have season tickets to the professional team from Tijuana, Mexico – The Xolos.
The funniest movie I have seen is "There's Something About Mary." Maybe it was because I watched it while deployed in the Persian Gulf. I remember hardly being able to breathe I was laughing so hard.
Finally, I'm definitely a chocolate and dogs person over candy and cats.