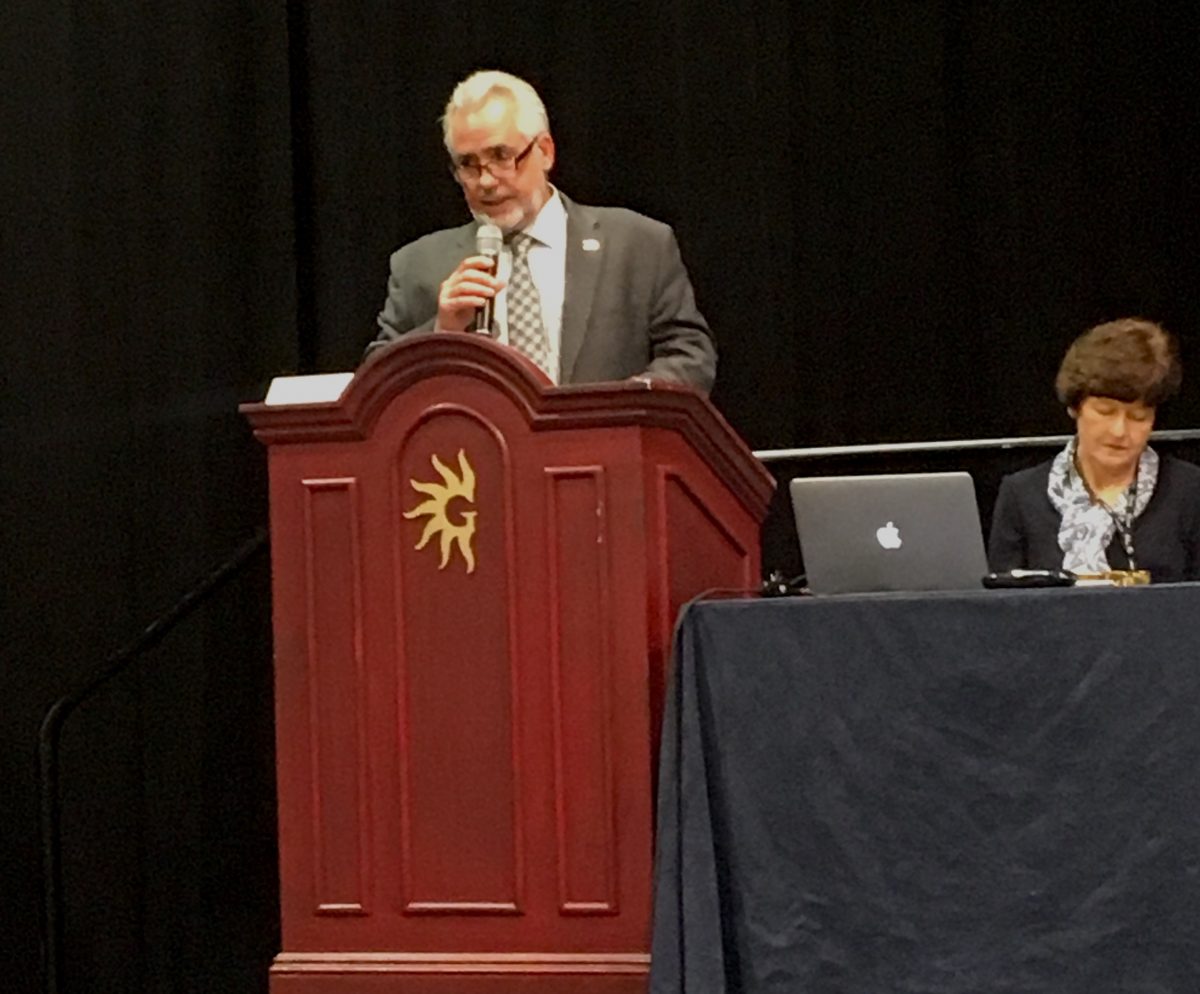 Oct. 20, 2017 // Photo Album: Places NATCA is Making a Difference Across the Country This Week
NATCA Director of Safety and Technology Jim Ullmann spoke during an exhibit hall panel at ATCA's 62nd Annual Conference. The panel was titled "Pioneering Remote Towers in the USA: Northern Colorado Regional Airport."
Ullmann was joined by Searidge Technologies Remote Towers Program Manager Rick Koller, Northern Colorado Regional Airport Director Jason Licon, and Colorado Department of Transportation Aeronautics Division Director David Ulane. The panel was moderated by Jane's Air Traffic Control editor Jenny Beechener.
Discussion centered on the FAA-announced plans to install, test, and certify a remote air traffic control tower at the Northern Colorado Regional Airport in Loveland — one of the first of its kind in the United States. Panelists highlighted the rationale behind the investment, challenges associated with the project, the benefits to the airport, and how technology is being implemented to achieve the program objectives.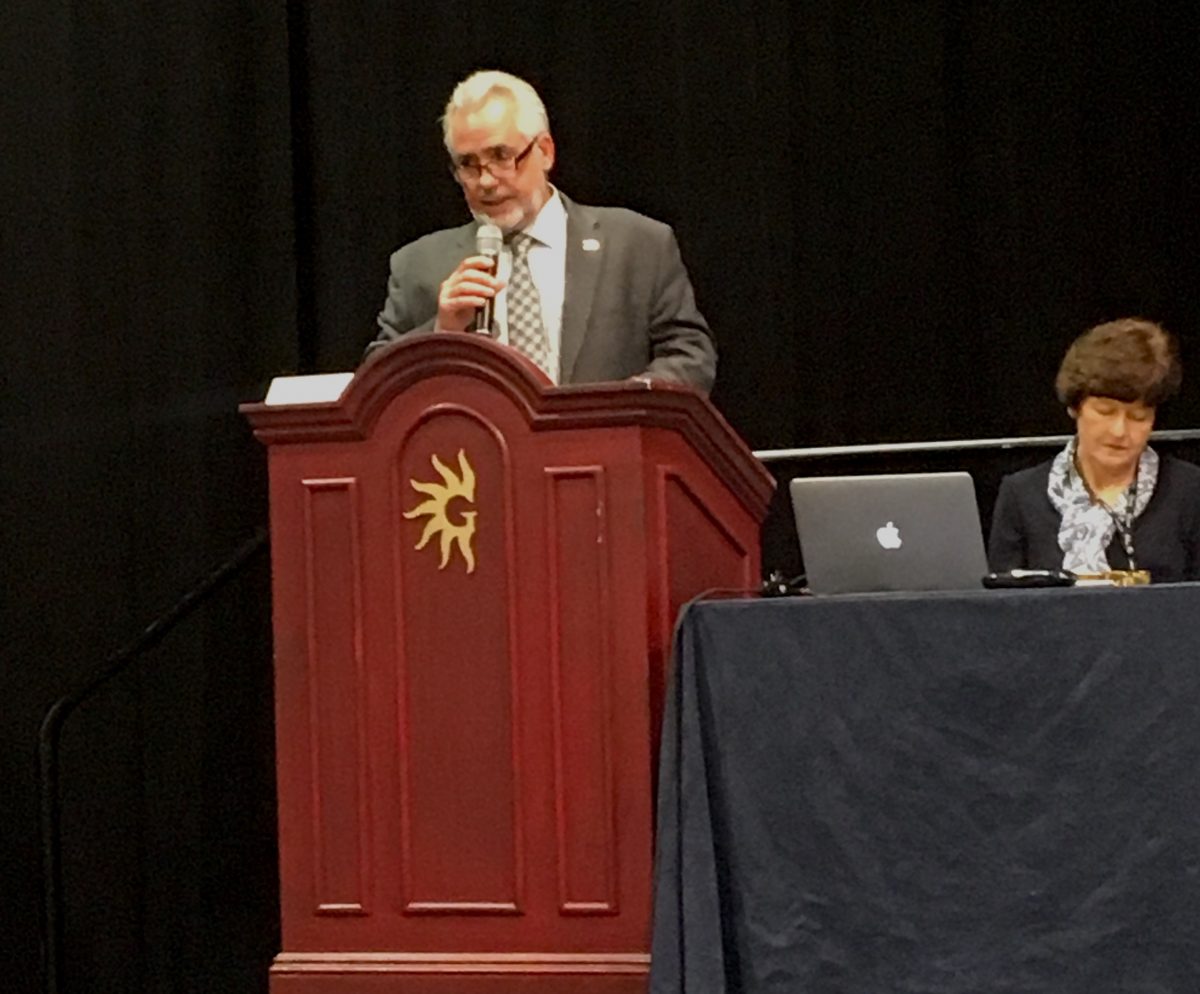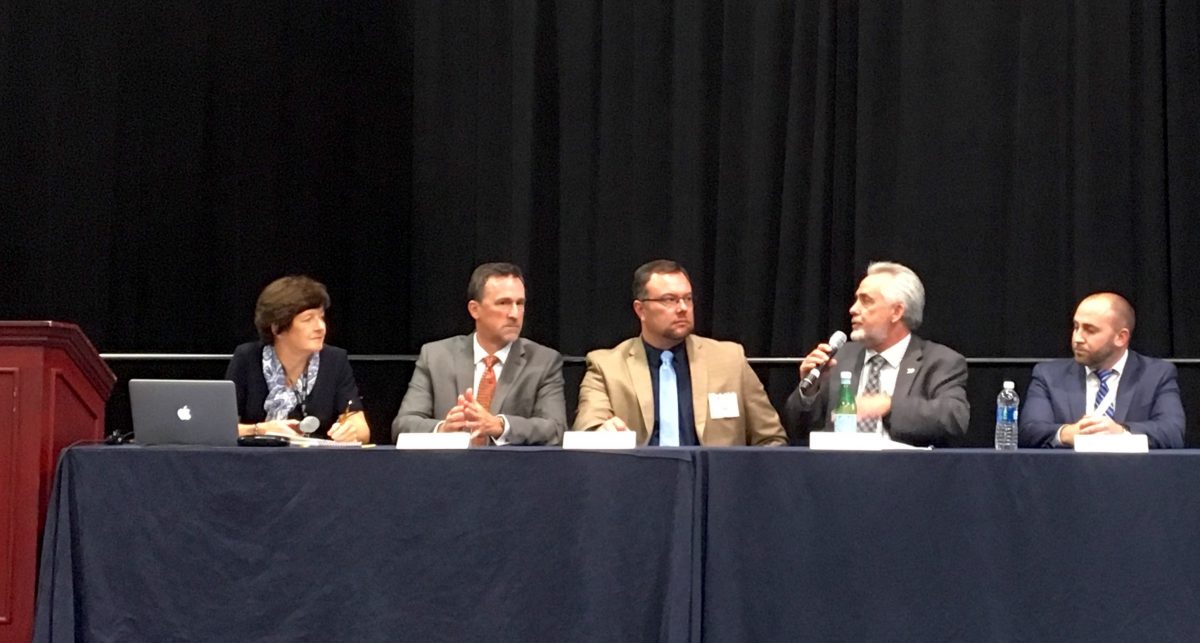 ---
NATCA Academy held a Leadership Experience Acceleration Project (LEAP) class last week in Warrenton, Va. In this class, NATCA leaders and activists learn principle-centered leadership skills and other tools necessary to successfully serve members.
Group photo back row, left to right: LEAP Lead Instructor Scott Airitam, Dallas/Fort Worth TRACON VP Chad Haupert, Raleigh Durham ATCT FacRep Chad Hidinger, Miami ATCT Area Rep Christiaan Cambridge, Portland TRACON FacRep & Training Instructor Eddie De Lisle, Lee Moore (Houston TRACON), Washington Center District Professional Standards Rep Chris Keyes.
Front Left to right: Dallas/Fort Worth TRACON FacRep Terry Donaldson, Shad Mitchell (Atlanta ARTCC), Southern Regional Vice President Jim Marinitti, Kansas City Center Area Rep & Critical Incident Stress Management Coordinator Sarah Grampp, Phoenix TRACON VP Brandon Esquer, Las Vegas ATCT FacRep & Training Instructor Jamaal Haltom, Atlanta Tower FacRep Paul Stearns, Birmingham ATCT FacRep Jeff Duckworth, Bradley TRACON VP Philip Sarcone.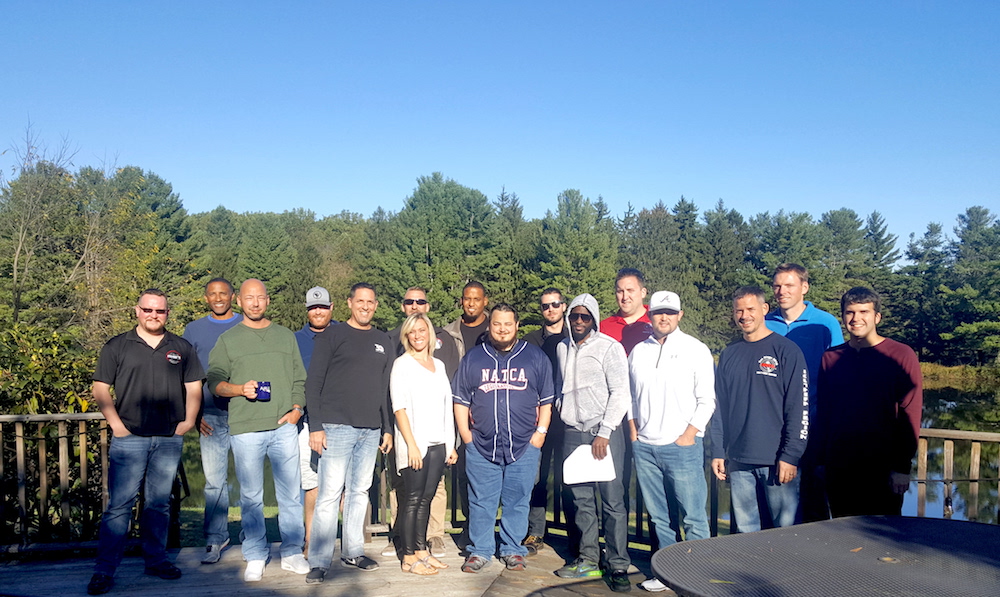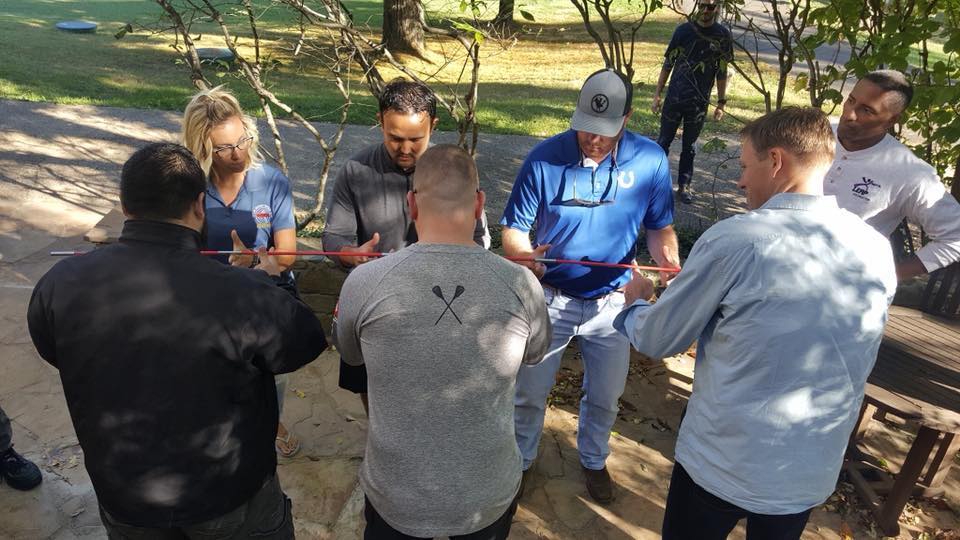 ---
NATCA TRACON FacReps came together for a meeting at NATCA National Headquarters this week in Washington, D.C.