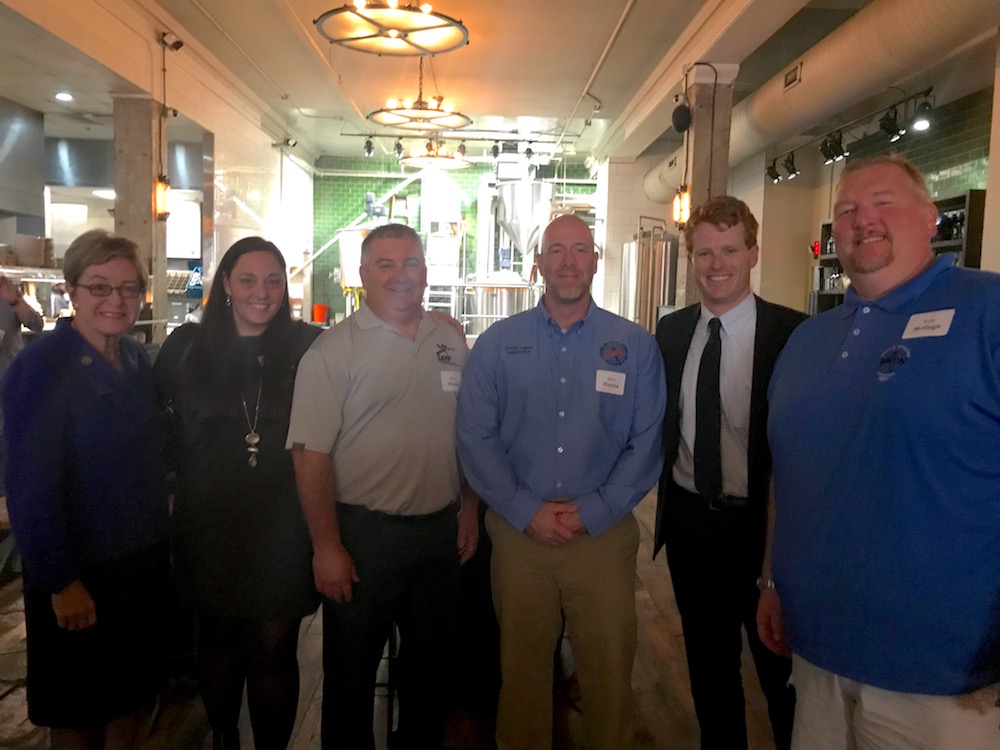 NATCA Members Meet with Congresswoman Marcy Kaptur, Congressman Joe Kennedy III
On October 20, Cleveland Center (ZOB) FacRep Russ Hannu, ZOB controller and National Finance Committee Chair Kyle McHugh, Cleveland ATCT (CLE) Legislative Rep Michelle Toth, and National Legislative Committee Great Lakes Region Chair Mike Hanlon attended an event for Democratic Congresswoman Marcy Kaptur, who represents the 9th District in Ohio. The event featured Democratic Congressman Joe Kennedy III, who represents the 4th District in Massachusetts.
"We had multiple occasions to speak with Congresswoman Kaptur and Congressman Kennedy," said Hanlon. "We spoke about budget concerns, the social security supplemental, staffing issues, and other air traffic control related topics."
Former Congresswoman Betty Sutton was also in attendance, and upon realizing NATCA was represented at the event, came over to speak with the group. She is currently running for Governor of Ohio. The group was able to speak with her about her ideas for Ohio regarding the state's Department of Labor.