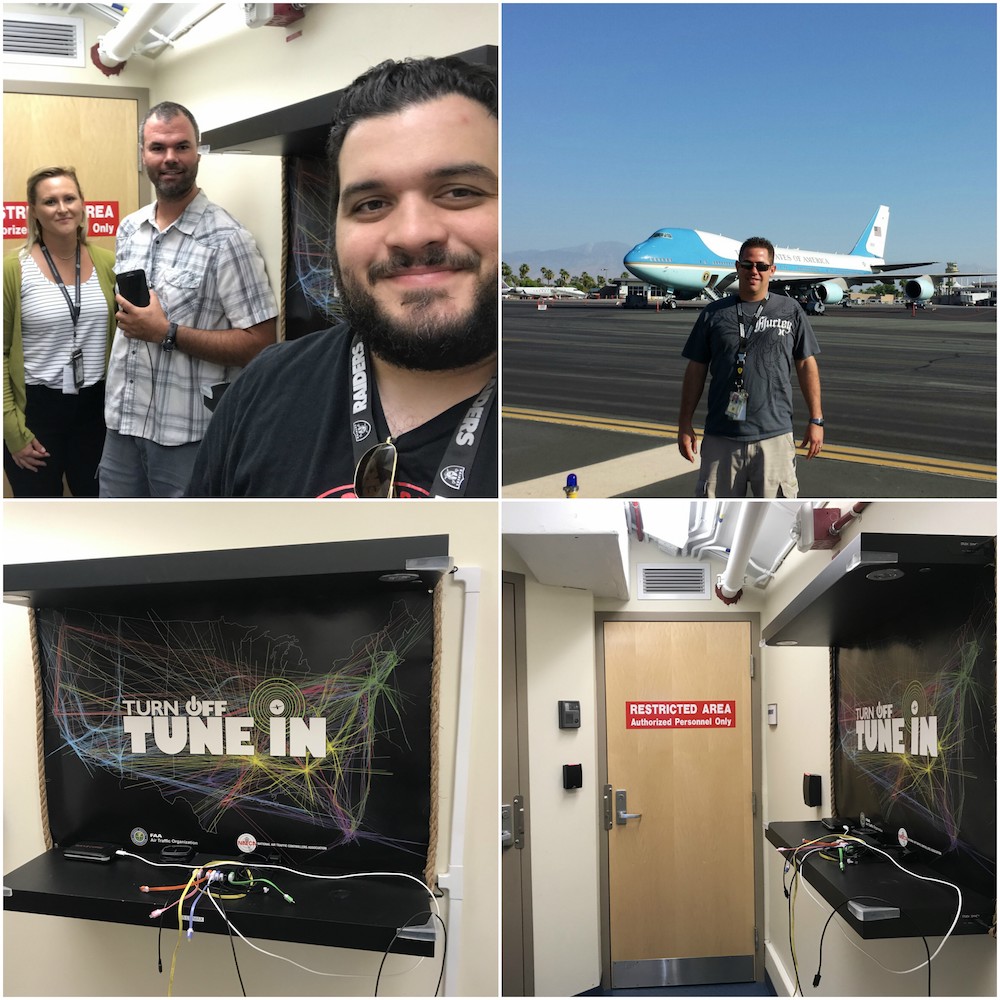 Turn Off Tune In: Dedication on Display in the Desert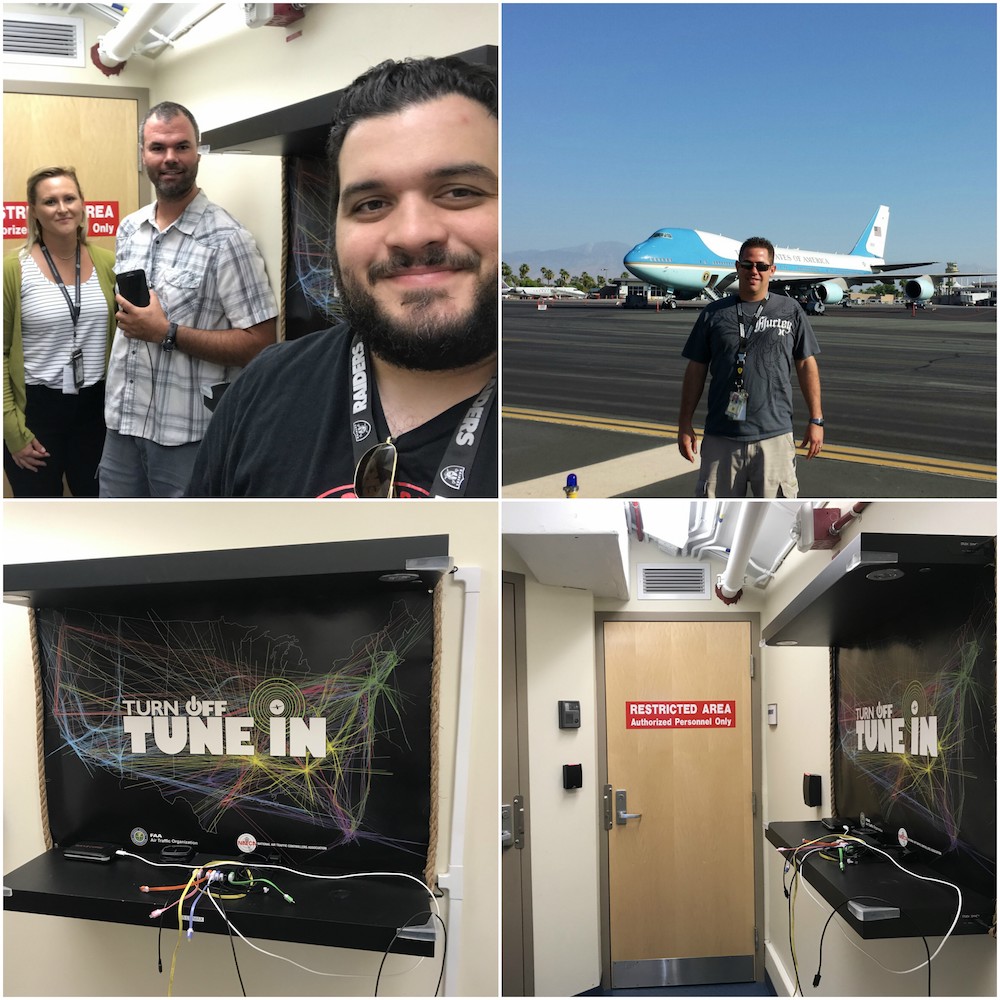 At the fastest growing airport in Southern California, a young controller workforce has been doing an exceptional job at keeping up with traffic increases while minimizing workplace distractions.
Palm Springs Tower (PSP) controllers credit the strong camaraderie and peer-to-peer support as the keys to limit distractions and ensuring that aircraft in their airspace fly safely and efficiently.
"They go above and beyond year round," said Air Traffic Manager Dianna Johnston (pictured top left above with controllers Phil Schmidt and Stuart Hocking). "They are so dedicated to the operation and to each other to reduce the drift and do the best they can every time they enter the operation."
Through the joint FAA-NATCA Turn Off Tune In campaign, several air traffic control facilities across the county have installed charging stations. In collaboration with facility technicians, controllers at PSP installed a low-cost cellphone-charging station just over a year ago and have been putting it to use (pictured above bottom left and bottom right).
"It was an all-around effort from the facility to get that going," PSP NATCA member Jeremiah Luigs-Brown said (pictured top right above). "It's a good incentive for them to leave their phones down there to get charged up. I think it has helped in changing the culture a bit. People don't have that itch to pull their phone out of their pocket if it's on the charging station."
Located about 100 miles east of Los Angeles, PSP experiences seasonal traffic spikes – particularly during the winter months when "snowbirds" migrate from Canada and the northern United States for a sunny California stay. The level-5 facility experiences level-7 traffic rates during that period.
With airspace that encompasses terrain reaching 13,000 feet, the tower also supports a wider variety of aircraft than most other airports.
"We see everything from small GA to military to commercial," Luigs-Brown said. "That makes aircraft separation more interesting. It's a really good facility for people starting and learning aircraft types and terrain."
Over the past few years, PSP has experienced a shift from a veteran controller workforce to many younger and newer controllers, as retirements made way for a crop of controllers in their 20s and 30s. With many of the younger controllers learning from their veteran peers, the shift has been smooth and the commitment to safety as robust as ever.
"Their dedication to safety and the NAS on a daily basis is awe-inspiring," Johnston said. "Their camaraderie is 100 percent, and that charging station is just another tool in their pocket to remain operationally vigilant."
This story has been published jointly by the FAA and NATCA.