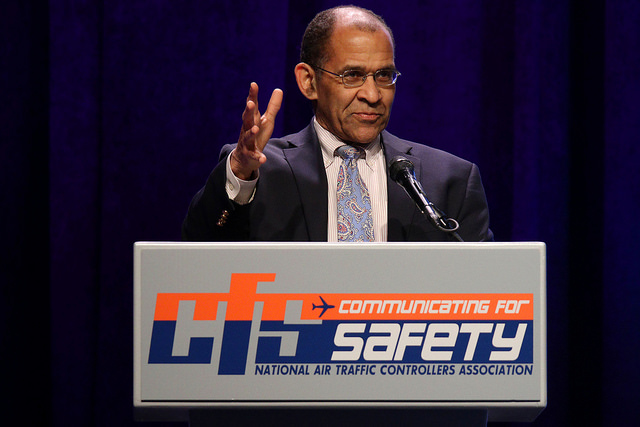 2017 Sentinel of Safety Award: Christopher Hart
At NATCA's Communicating For Safety in March 2017, NATCA President Paul Rinaldi and Executive Vice President Trish Gilbert presented the James L. Oberstar Sentinel of Safety award to a pillar of the aviation community, former NTSB chairman and member Christopher Hart. Rinaldi commended his dedication to the safety of not only the NAS, but all modes of transportation.
Rinaldi explained that Hart fully embraces a collaborative approach and understands that in order to improve safety, the workforce must be engaged at the earliest stage possible.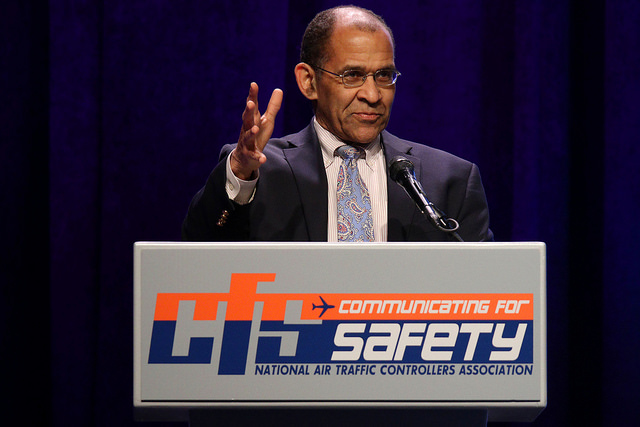 Exeuctive Vice President Trish Gilbert, NTSB Member Christopher Hart, and President Paul Rinaldi.
"Yes I played a role in it, but the people who really did it was the staff," said Hart. "The wonderful, competent, proud, professional staff. They did all the work and I got all the credit."
Hart concluded by thanking all of the aviation safety professionals who have helped him safeguard the NAS and that he looks forward to continuing their positive and growing relationship.