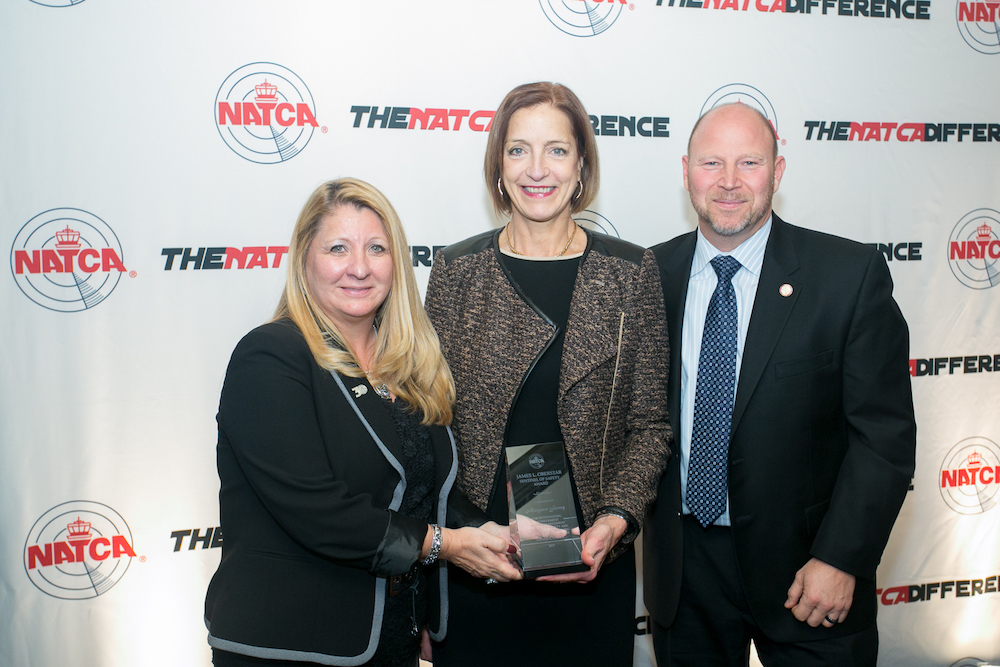 2017 Sentinel of Safety Award: Margaret Jenny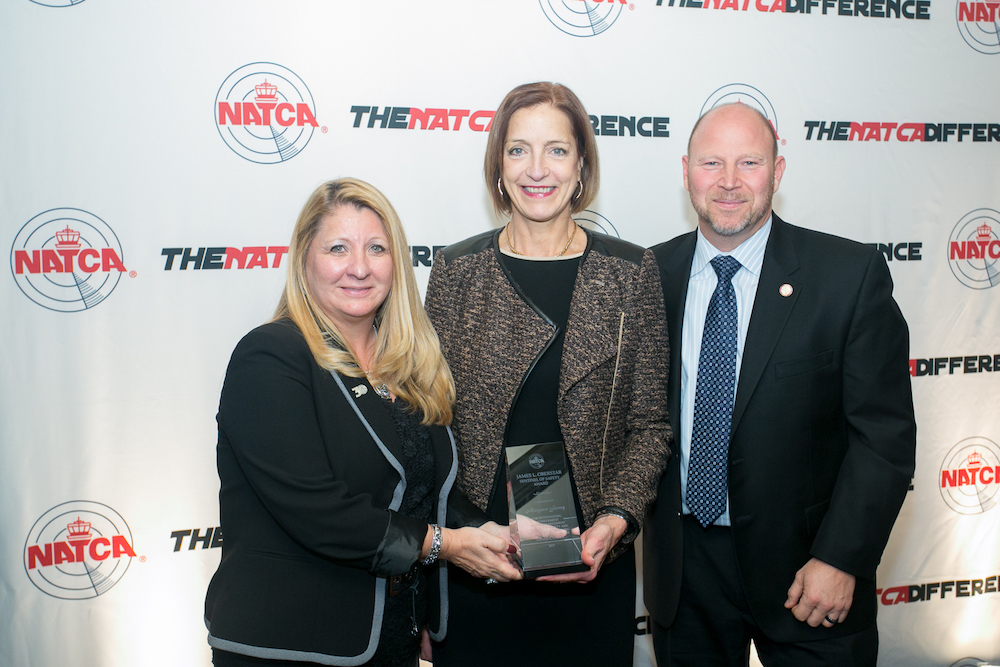 NATCA Executive Vice President Trish Gilbert, RTCA President Margaret Jenny, and NATCA President Paul Rinaldi.
NATCA President Paul Rinaldi and Executive Vice President Trish Gilbert presented the James L. Oberstar Sentinel of Safety Award to RTCA President Margaret Jenny at the annual NATCA Corporate Partner Appreciation event on Nov. 13, 2017. The James L. Oberstar Sentinel of Safety Award is the highest honor given to a member of the aviation community outside of NATCA. It recognizes outstanding achievement in the advancement of aviation safety.
"Tonight we are very proud to present this honor to a leader who has been at the forefront of the collaborative effort to modernize the National Airspace System," Rinaldi said. "Margaret Jenny, as the president of RTCA, has been an advocate for NATCA since day one. She's a thread inside NATCA's fabric. Through her work and partnership, NATCA has built relationships throughout the aviation industry and has become a vital stakeholder in the eyes of industry leaders."
"We wouldn't be able to solve the problems we are trying to solve, and make progress with NextGen, without NATCA," Jenny said in her keynote remarks for the event, after which she accepted the award. "Paul and Trish understand they need a seat at the table. These two understand you've got to try to find common ground or you are not going to move forward."
"I look forward to many more years of partnership between our organizations," Jenny said.
Watch NATCA's tribute to Jenny here.