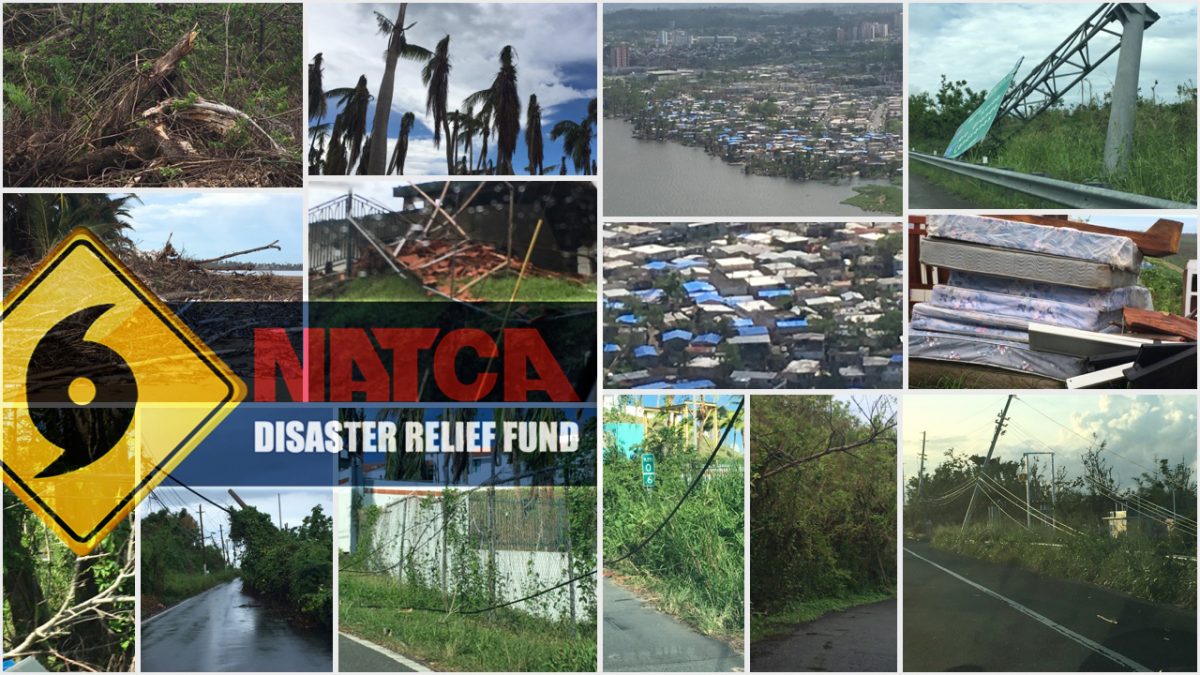 Kristine Mooso's First-Hand Account of Conditions in San Juan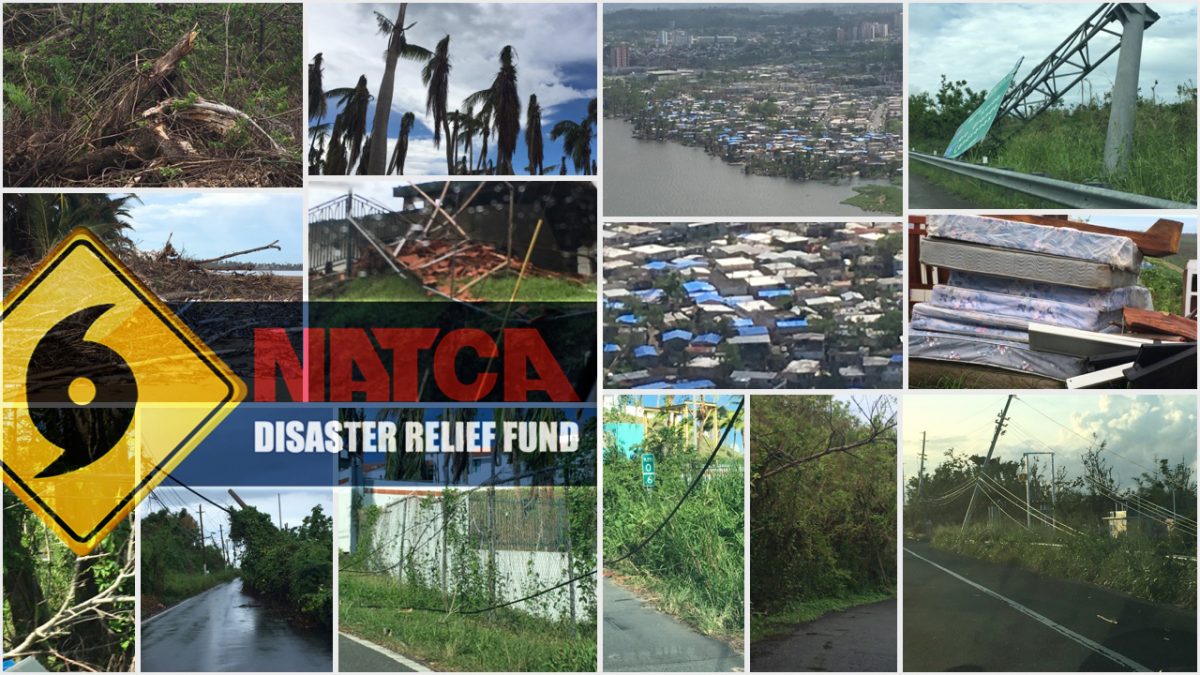 Below is Kristine Mooso's first-hand account of conditions in San Juan.
As members of the NATCA CISM (Critical Incident Stress Management) team, Kristen Laubach and I were asked to assist in Puerto Rico last week. Hurricanes Irma and Maria caused devastation to many Caribbean Islands, and while I have deployed for multiple debriefs and grief counseling sessions, this one will change my life.
While respecting the confidentiality of our members, I would like to share my experiences. Our members are doing their best to cope with fear and exhaustion. In many cases it would be fair to say that they were beyond exhausted. The strain of ensuring their families were safe and secure coupled with the need to accomplish their respective FAA jobs has placed great pressure not just on the members but on their families as well. Don't be misled by the fact that Puerto Rico is not at the forefront of our evening news. Repairs are desperately needed and will require months of continued effort.
Looting and crimes against individuals have increased significantly and in some cases, shootings are becoming routine occurrence. Since the power outage is so extensive, it's unsafe to be out at night. Outside of San Juan, there are no red lights, no street lights, very few businesses are open. Cell phone service is limited at best. We stayed on the east side of the island; I can't imagine going west.
I flew in and noticed the tarp-covered roofs. I listened to the gentleman behind me point out his town with tears rolling down his cheek. It was the quietest arrival I have ever experienced. Little did I know, although it seemed normal, the entire tower is being operated on a generator; one single generator. A generator that one of our technicians must put fuel in regularly to keep our air traffic system running.
I drove to our hotel, open only for relief personnel, where many FEMA (Federal Emergency Management Agency) and Security volunteers stayed. The destruction was obvious upon driving down the airport exit.
Damaged trees, damaged buildings, electricity was gone — power-lines crossed roads, cars were on the side of the road stopped to get some cell service, waiting lines existed at the gas stations.
The community-family connection is fortunately very strong in Puerto Rico. Neighbors are checking on one another, friends and family are reminders of the love shared. Devastation solidified a unity of sorts, but each of them has their own story, their own experiences.
Thank you for what NATCA has done already and what they will continue to do. Please know that many appreciate it. Unfortunately, it hasn't been enough. Our members need your help. NATCA established the NATCA Disaster Relief Fund in an effort to help our members when a disaster hits. If you have not donated yet, please do. If you already have, please consider donating more. Our members, our families need our help. The deliveries of supplies are making a difference and allowing one less worry for each of them. You can also fill out an automatic payroll deduction to provide vital relief to our NATCA family in the Caribbean.
NATCA CISM team members are trained to facilitate a peer-based interaction to provide our members the support needed to return to functioning normal. We are paired with an EAP contracted clinician and we visit facilities that have experienced traumatic events. Feel free to reach out to either EAP or NATCA CISM for any needs you may have. Someone is always available for confidential conversation. Our NATCA CISM hotline number is 1-202- 505-CISM or to reach EAP, call 1-800-234- 1327.