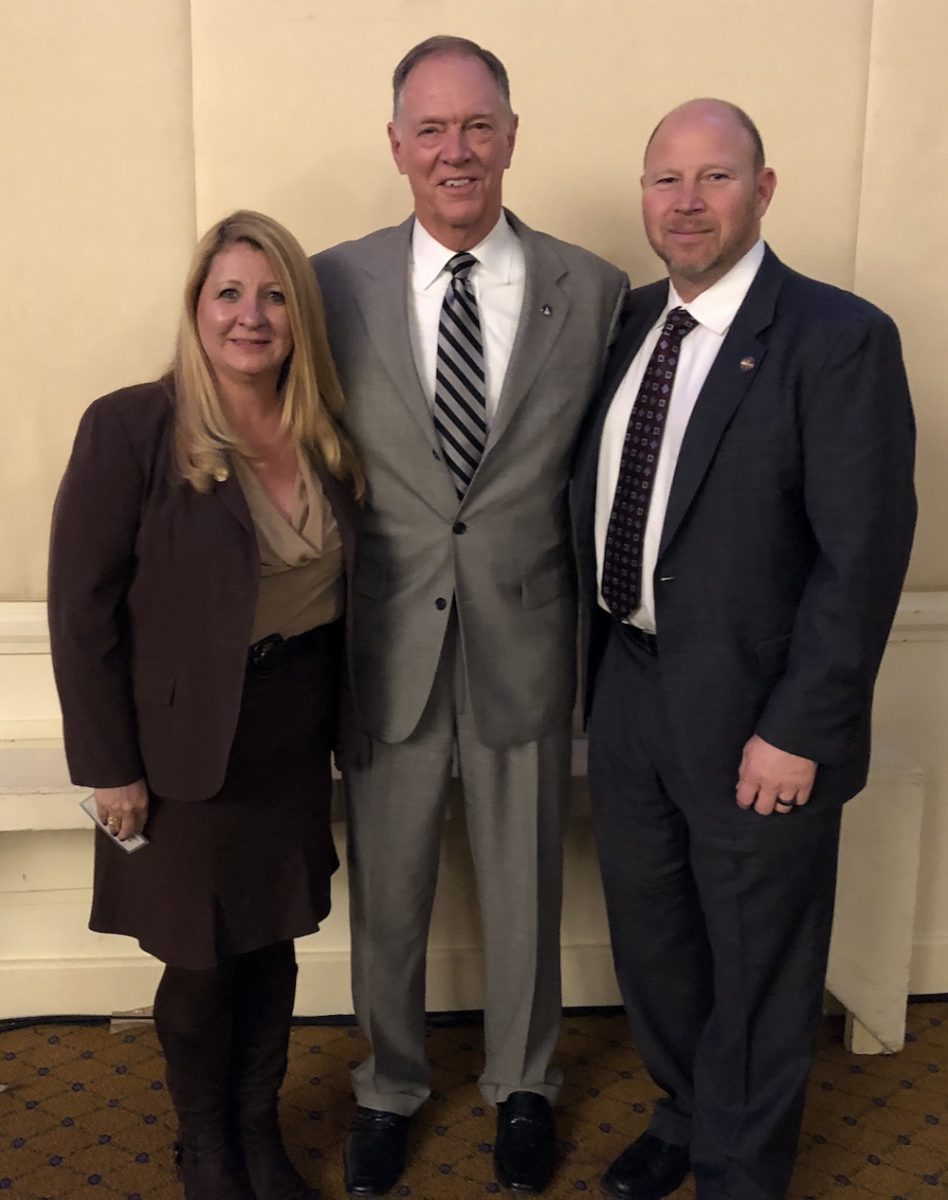 NATCA Congratulates Former FAA Administrator Randy Babbitt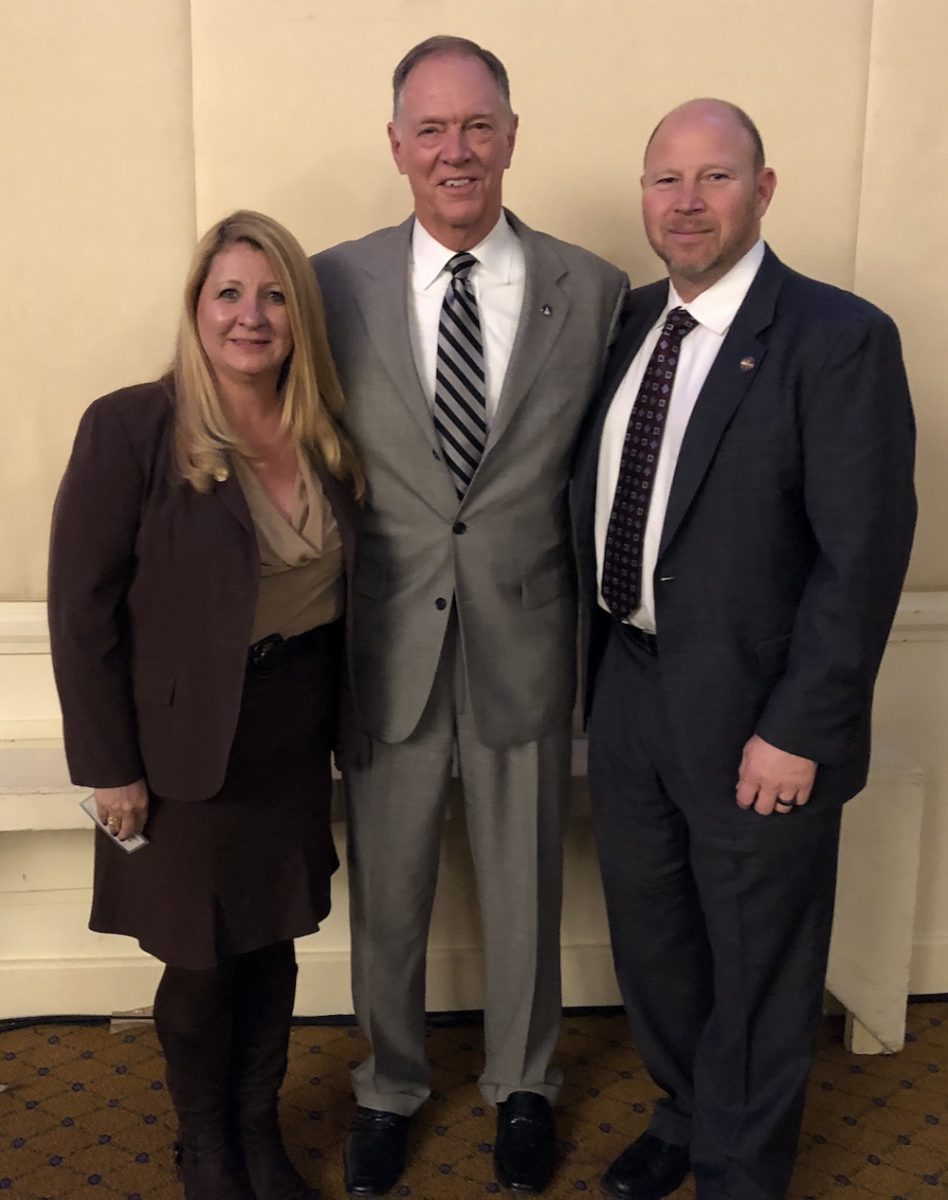 NATCA Executive Vice President Trish Gilbert, Former FAA Adminsitrator Randy Babbitt, and NATCA President Paul Rinaldi.
The Aero Club of Washington presented the 2017 Donald D. Engen Aero Club Trophy for Aviation Excellence to former FAA Administrator Randy Babbitt this week.
NATCA President Paul Rinaldi and Executive Vice President Trish Gilbert congratulated Babbitt on the well-deserved honor, and Babbitt gave NATCA extended praise during his award acceptance remarks.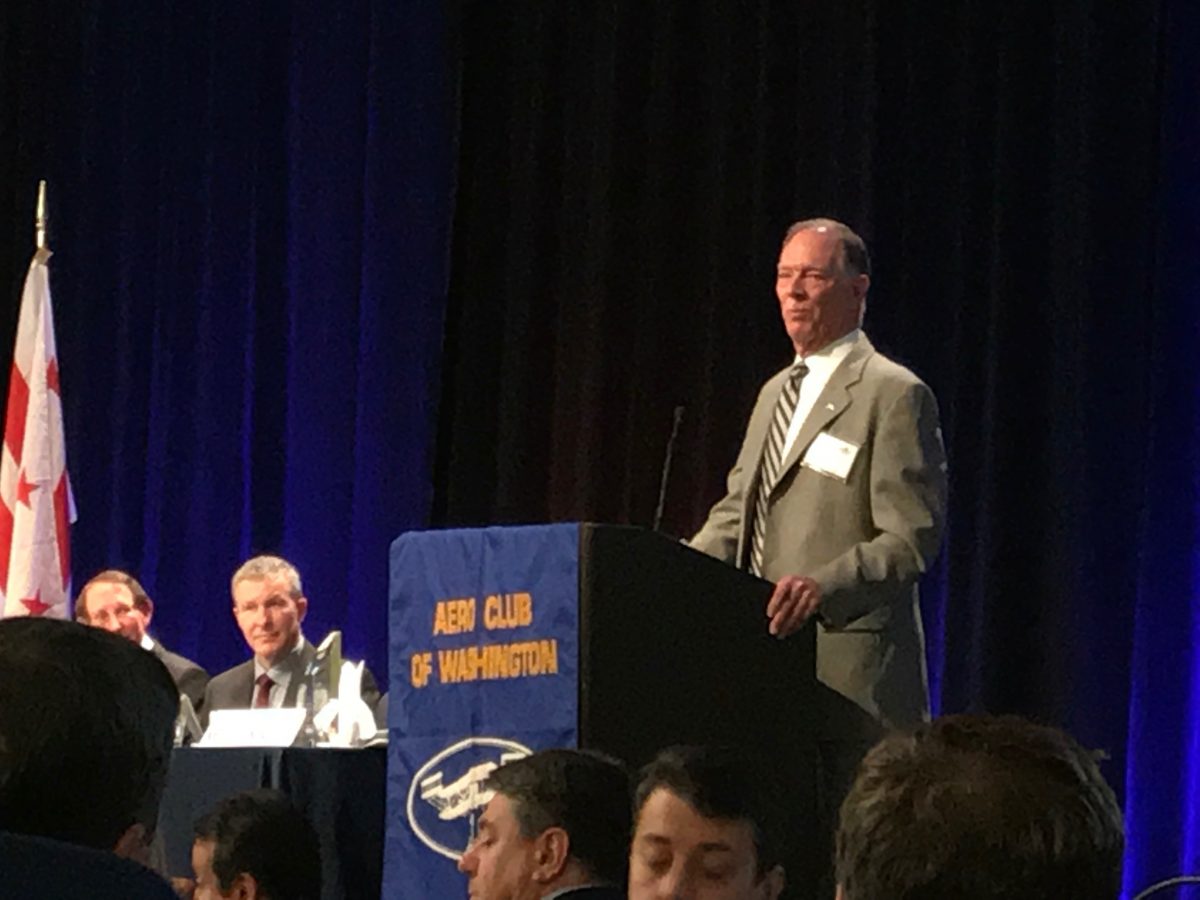 "One of the highlights — I must say — in my tenure at the FAA, was working with and repairing relationships with some of the labor unions, most notably with the air traffic controllers, NATCA. When I took office as the new FAA administrator, we sat down with Paul Rinaldi and Trish Gilbert, who I admire greatly for their courageous leadership that they exhibit to that union and said, 'You know, we can do this better. We can.'
"We all took a leap of faith and created what I think is a model for labor-management relations in this industry or for any industry. We did it then, and we continue to do it today. And I applaud you as NATCA, for the people you represent and for what you do for air traffic control in this country. So thank you," Babbitt said.
"Randy came to the FAA as administrator in 2009 at a time when we were looking to build much-needed trust in our relationship with the FAA," Rinaldi said. Over the years, although many leaders within the FAA have spoken about their desire to develop a culture of collaboration between the agency and its workforce, Randy was the first to make it a priority and a reality."
"Randy's vision for the FAA was to keep looking forward out the windshield and not to look in the rearview mirror," Gilbert said. "He did not want to re-argue past disputes. Instead, he proposed how management and the workforce could come together to move the Agency forward. In less than three months after he took office as administrator, the parties forged a new collective bargaining agreement that was later extended keeping it in effect for a total of seven years. Under the terms of that agreement and the collaborative relationship it fostered, we have enjoyed great success and improvements in many areas."