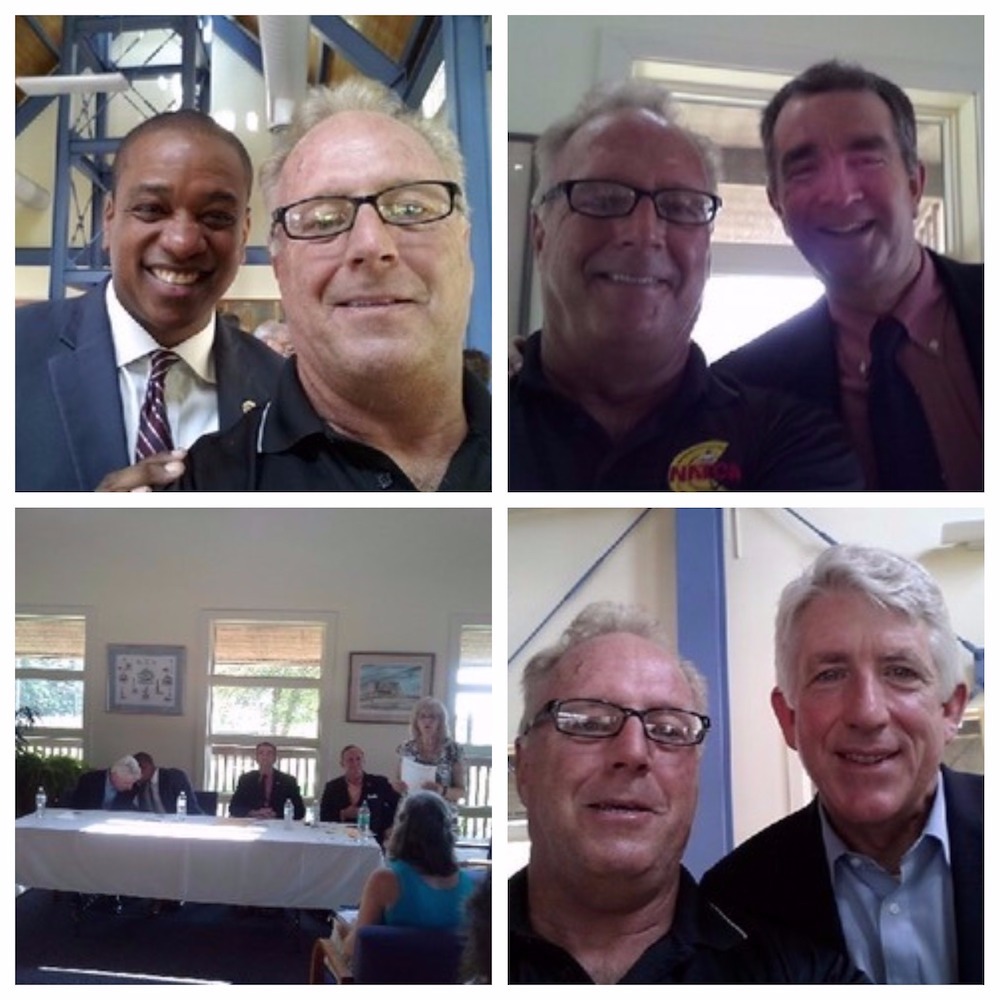 NATCA's Boots on the Ground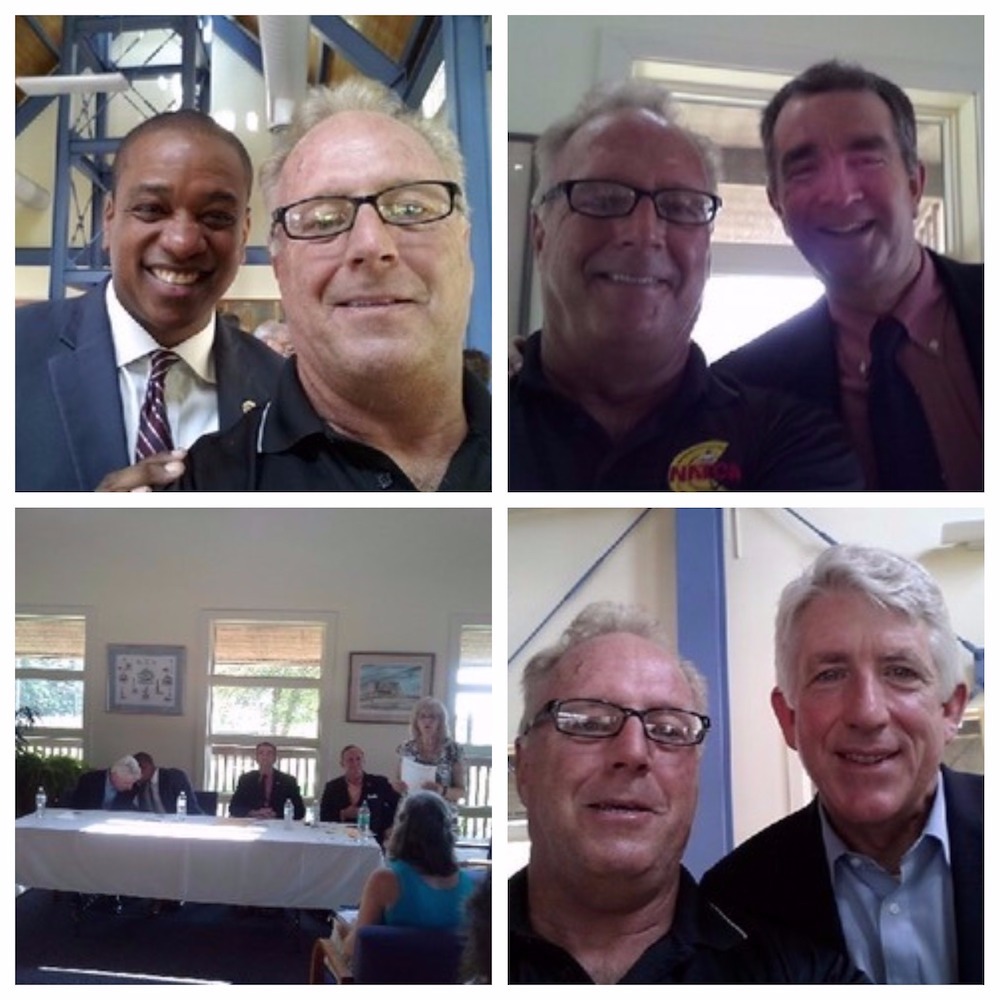 Pictured above top left are Fairfax and Smith, top right are Smith and Northam, bottom right are Smith and Herring, and bottom left are all candidates during a question and answer session.
It was a great night of election results in Virginia on Nov. 7, and NATCA's Boots on the Ground program played a key role in the victories. Boots on the Ground allows mostly retired NATCA members to participate in the labor-to-labor outreach and education program of the AFL-CIO (American Federation of Labor and Congress of Industrial Organizations). NATCA "Boots" members and other union members reach out to fellow labor members to educate them about candidates in upcoming elections. This program has been effective at getting the word out to the labor community regarding candidates' records and positions.
NATCA Executive Vice President Trish Gilbert expressed deep appreciation to retired Indianapolis Center (ZID) member and Boots on the Ground Program Manager Tom Thompson and fellow retired ZID member and Boots on the Ground activist Craig Smith for all of their hard work in Virginia these last several months.
Smith traveled to Virginia's Eastern Shore earlier this year for a meet and greet with candidates Ralph Northam, Justin Fairfax, and Mark Herron for statewide offices in Virginia. Northam won the race for governor.
Smith spoke to the candidates about the Federal Aviation Administration's hiring and staffing crisis. Smith also discussed with the candidates the importance of elected leaders looking out for worker's rights, and asked that each of them continue to pursue protection of worker's rights, pensions, and health care. Smith thanked the leaders for their support of the working class in Virginia.
"Each assured me that they not only have each worker in mind, but each union also," Smith said. "They believe that unions are what make America strong, and make wages and protections better for every worker."
Direct involvement in the Boots on the Ground program is primarily done after retirement Thompson said. "However, as an active member, it is enormously important to support NATCA's legislative efforts via all means possible."
Thompson encourages everyone to get involved, attend NATCA in Washington, and take action when asked to speak with your members of Congress. "The efforts you make today can make a difference that impacts not only current working conditions, but your retirement conditions as well," Thompson says.
"The Retired NATCA Active Volunteers (RNAV) that apply for the Boots program every cycle may have retired from work, but the time, desire and passion to ensure NATCA's legislative goals are met, never retires," continues Thompson. "In fact, for many, it often increases."
For more information on the Boots on the Ground program, contact Tom Thompson at thomas.thompson@natca.net.