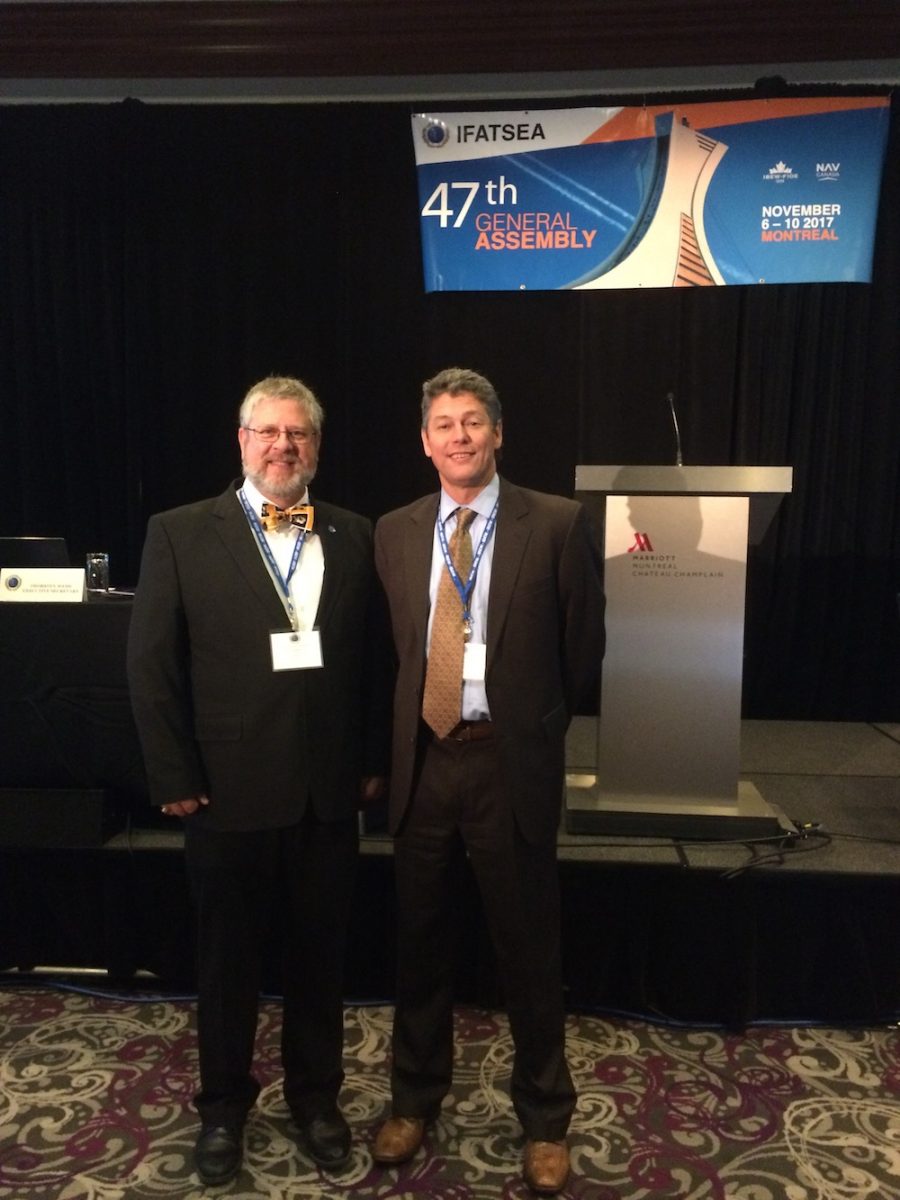 NATCA's Ed Szczuka and Don Smith Represent NATCA Region X at IFATSEA General Assembly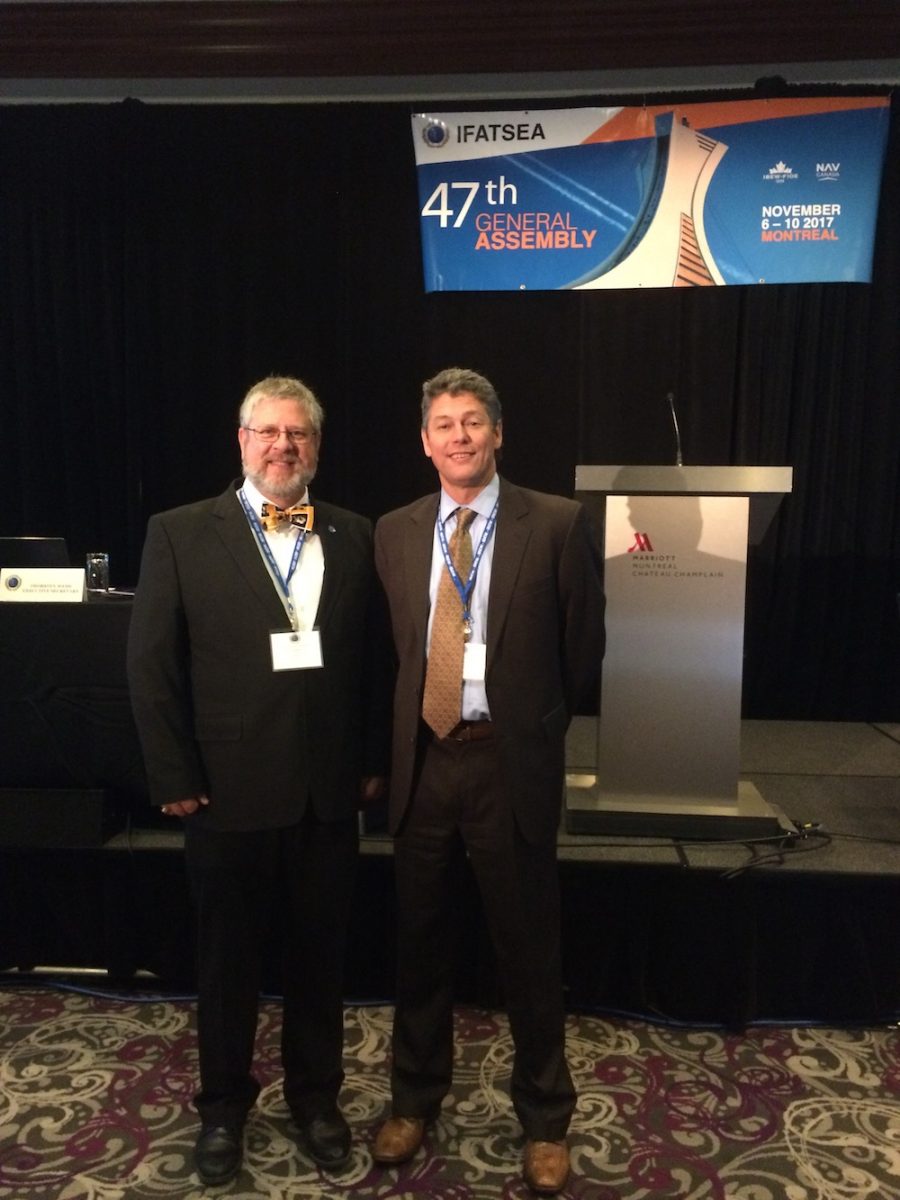 NATCA's Region X Ed Szczuka (left) and Don Smith at the 2017 General Assembly of IFATSEA.
The 2017 General Assembly of the International Federation of Air Traffic Safety Electronics Association (IFATSEA) was held in Montreal from Nov. 6-10. NATCA's Don Smith and Ed Szczuka attended, representing NATCA's Region X.
The Assembly was opened with addresses by:
Mr. Daniel Boulet, President IFATSEA
Dave Cupples, IBEW President
Dr. Olumuyiwa Benard Aliu, ICAO Council President
Neil Wilson, President and CEO of Nav Canada
Jean-Francois Lepage, IFATCA liaison to ICAO
Gabriel Rodriguez, ITF
Mayor of Montreal sent apologies but was unable to attend
The IFATSEA regional directors gave an initial update to the Assembly.
This year's Assembly continued with the format of an Opening Plenary Session, followed by sub-committee meetings, and a Closing Plenary Session. There are five sub-committees. Participants can join the committee as members or observers. The five sub-committees are:
Training
Future Systems
ICAO (International Civil Aviation Organization)
Safety
Licensing
The ICAO sub-committee reported the work IFATSEA did in developing and delivering a workshop on competency-based training and applying it to theair traffic controllers andair traffic safety electronics personnel training manuals and relevant ICAO procedures for air navigation services (PANS) documents.