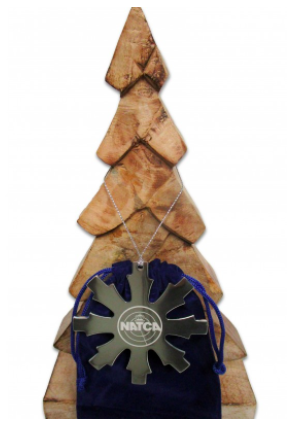 NATCA Store Item of the Week: Holiday Ornament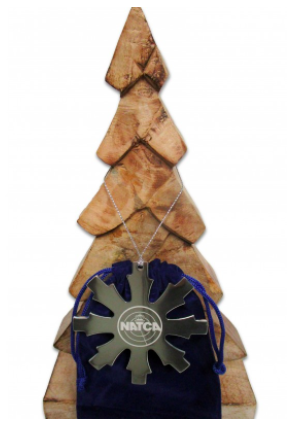 This elegant, contemporary silver snowflake ornament will hang beautifully on any tree. The NATCA logo is engraved on one side and "Happy Holidays" is engraved on the other side. It has a simple, yet beautiful design with a silver string and red bead attached. A velvet pouch is provided for safekeeping as well. Perfect for end of year gifts!
Price: $15
Made in USA.
To view item, click here.
Reminder: Apparel items take three to four weeks to deliver from date of order. If you need items by a certain date, please contact NATCA Store customer service for arrangements. Expedited shipping charges may apply.
To place order, select shipping preference (USPS/UPS) and check on stock availability or for further assistance, call 800.266.0895 or email natcastore@natcadc.org.