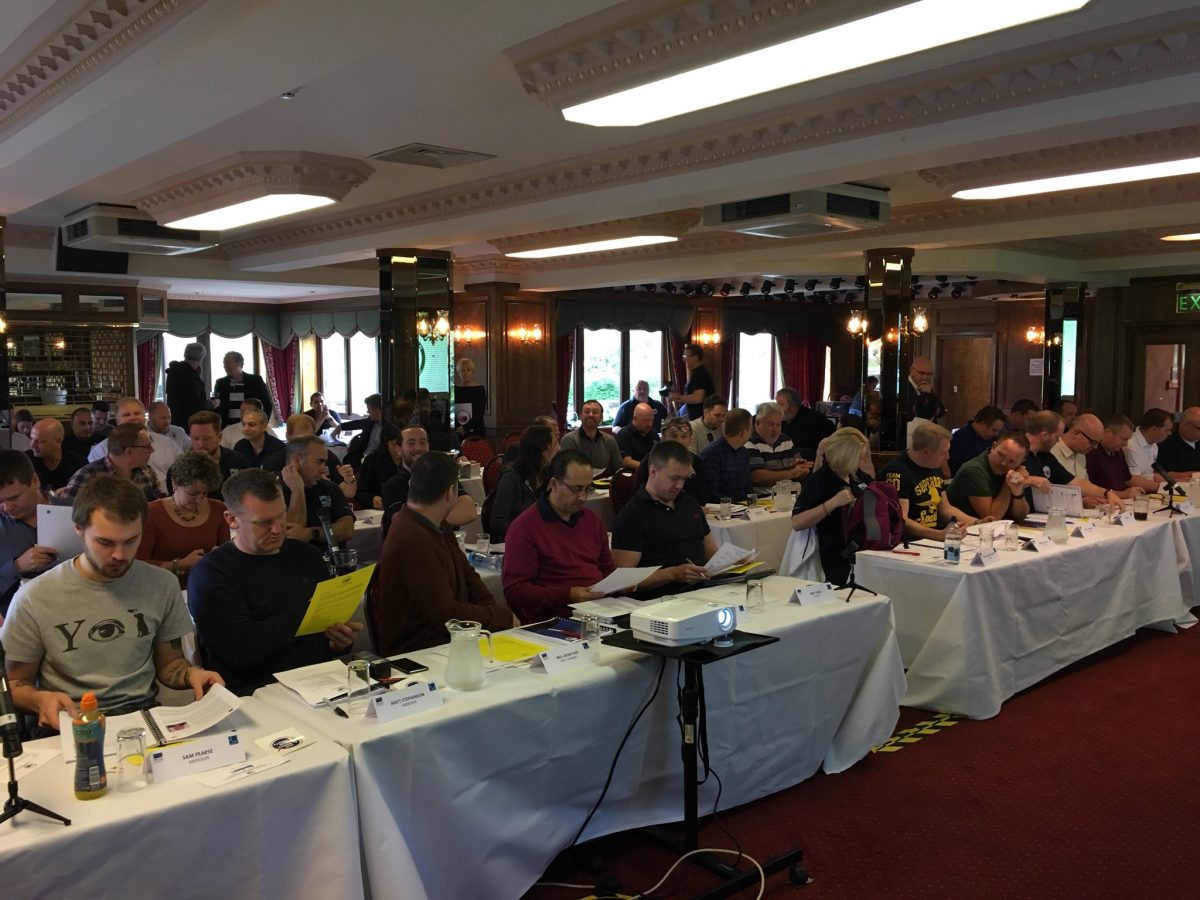 Paul Rinaldi and Members of NEB Attend ATCO's Branch of Prospect Annual Delegates Conference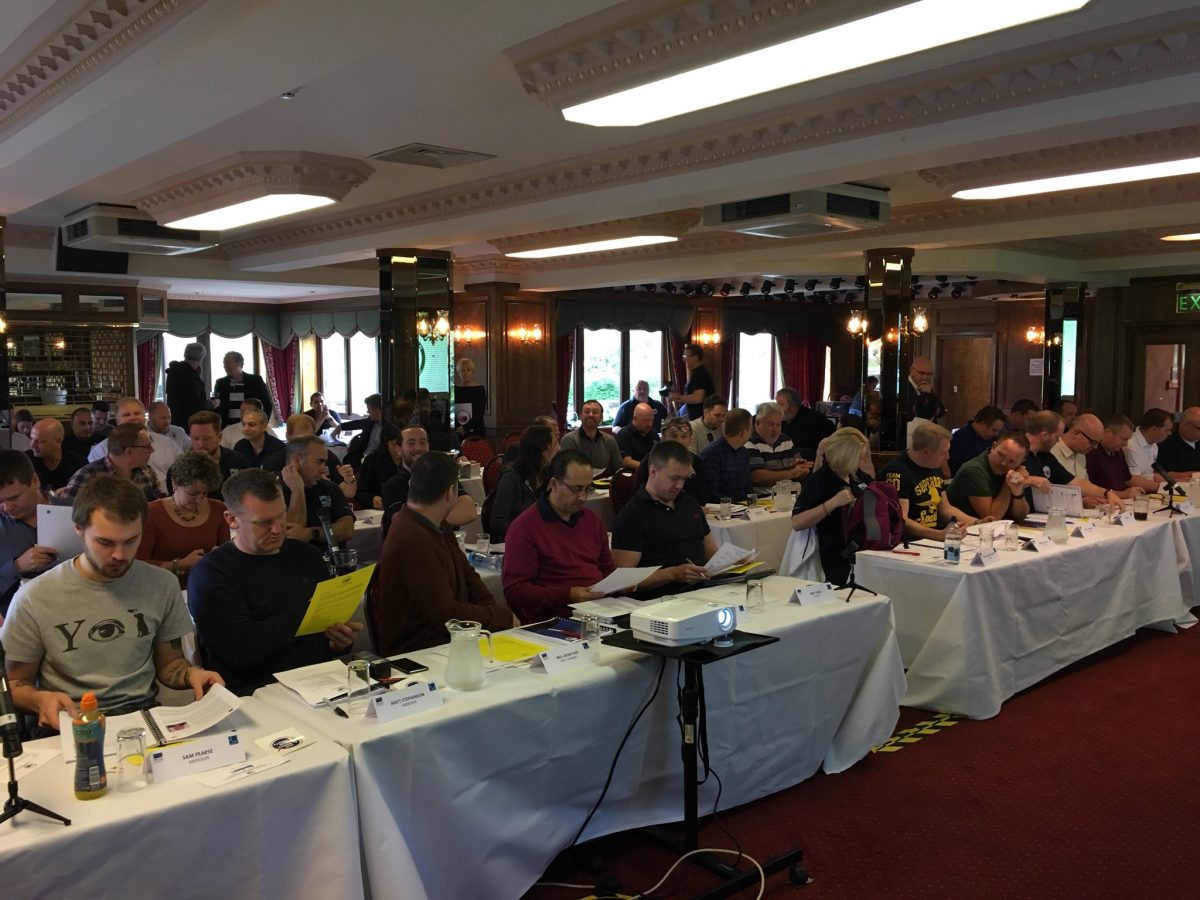 NATCA President Paul Rinaldi, Western Pacific RVP Ham Ghaffari & Southern RVP Jim Marinitti attended the 66th UK Air Traffic Controller Officer's (ATCO's) Branch of Prospect Annual Delegates Conference. This is the annual conference of our aviation safety counterparts in the United Kingdom and is where union business is carried out and delegates learn from panels on aviation industry topics.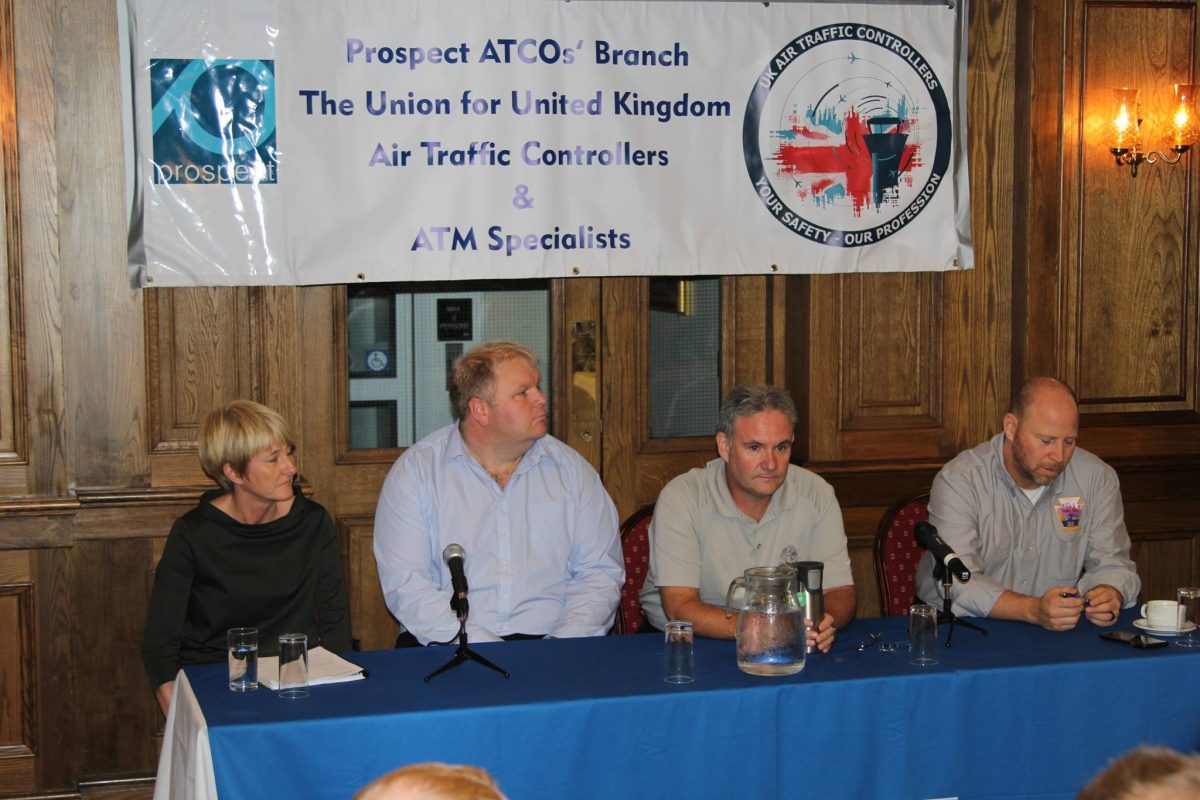 Rinaldi spoke on the panel, "Working Together, An International Perspective," along with National Air Traffic Services Head of Employee Relations Debbie Sanders, International Federation of Air Traffic Controllers' Associations Executive Board member and New Zealand Air Line Pilots' Association member Jeremy Thompson, and Canadian Air Traffic Control Association President Peter Duffey.
Chair of Prospect ATCO's Branch Paul Winstanley shared the included photos of the conference and panel.