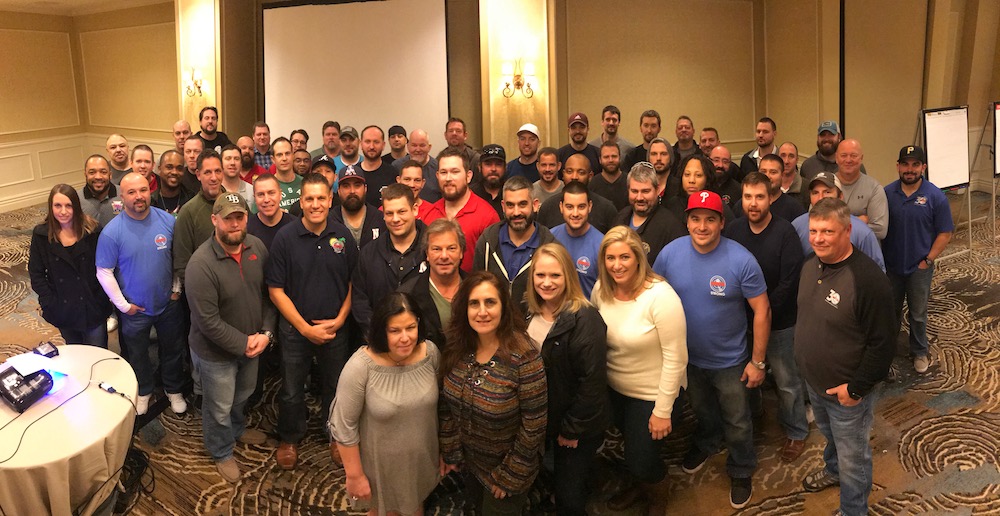 "Fire in their bellies": NATCA Southern Leaders Gather for Regional Meeting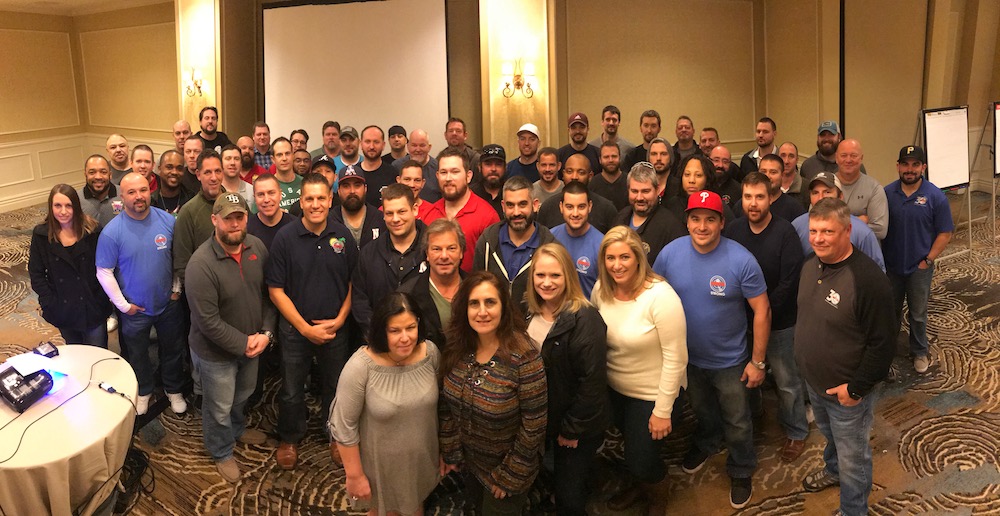 Great looking group of NATCA leaders gathered this week for NATCA Southern Region FacRep meeting in Tampa, Fla. Faces of solidarity, faces of our future.
NATCA leaders from Kentucky to Puerto Rico gathered in Tampa, Fla., this week for the Southern Region's (NSO) annual FacRep meeting. With more than 100 NATCA representatives in attendance and many new FacReps gathering with other regional leaders face to face for the first time, the discussions were lively, and the handshakes were warm.
NATCA President Paul Rinaldi and Executive Vice President Trish Gilbert addressed attendees with news from the NATCA Executive Board, including plans for the biennial Convention in 2018, NATCA constitutional amendment submissions, NATCA's 30th anniversary, upcoming FAA leadership changes, and lingering legislative challenges.
"This year will be the 29th extension of FAA reauthorization in 10 years," Rinaldi said. "This system desperately needs stable, predictable funding, and we are fighting for it."
"Sometimes you can burn out, because you're carrying a lot of the weight in making this organization so successful," Gilbert said. "You need these regional events to get together, get motivated, and remember why you're doing all this work for NATCA. Here, you get that fire in your belly, and then you turn around and make a huge difference."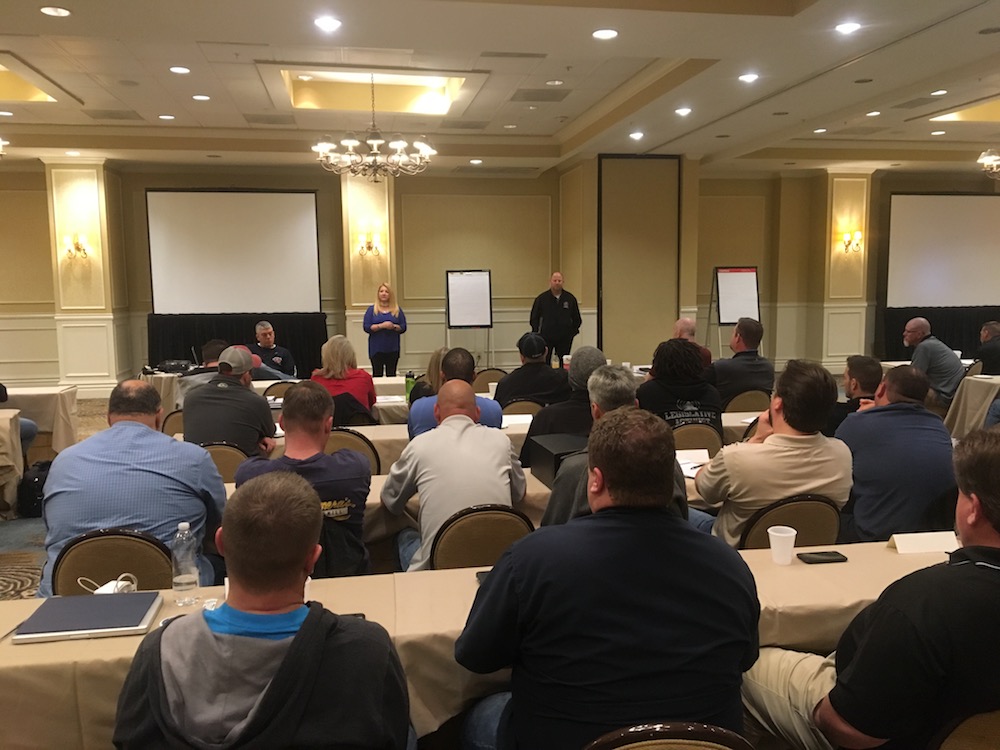 The meeting gave the region's leaders a chance to connect over shared experiences and issues, and also unite the region as NATCA Southern Regional Vice President Jim Marinitti shared NATCA national updates and lessons learned from the Union's history.
"Our organization has worked for decades to have a seat at the table and be part of the decision-making process, where we can influence what will impact our profession. We have that seat," Marinitti said.
Marinitti recognized the members who, in addition to volunteering as leaders among their peers, also stepped up as representatives for additional efforts both regionally and nationally.
"The umbrella under which everything our organization does is our legislative activism. Nothing happens without it," Marinitti said.
Marinitti, NSO ARVP Jason Arnold, and NSO National Legislative Coordinator Stan Parulski gave awards to three exceptional Southern Region NATCA leaders for their passionate activism and unwavering commitment to our Union.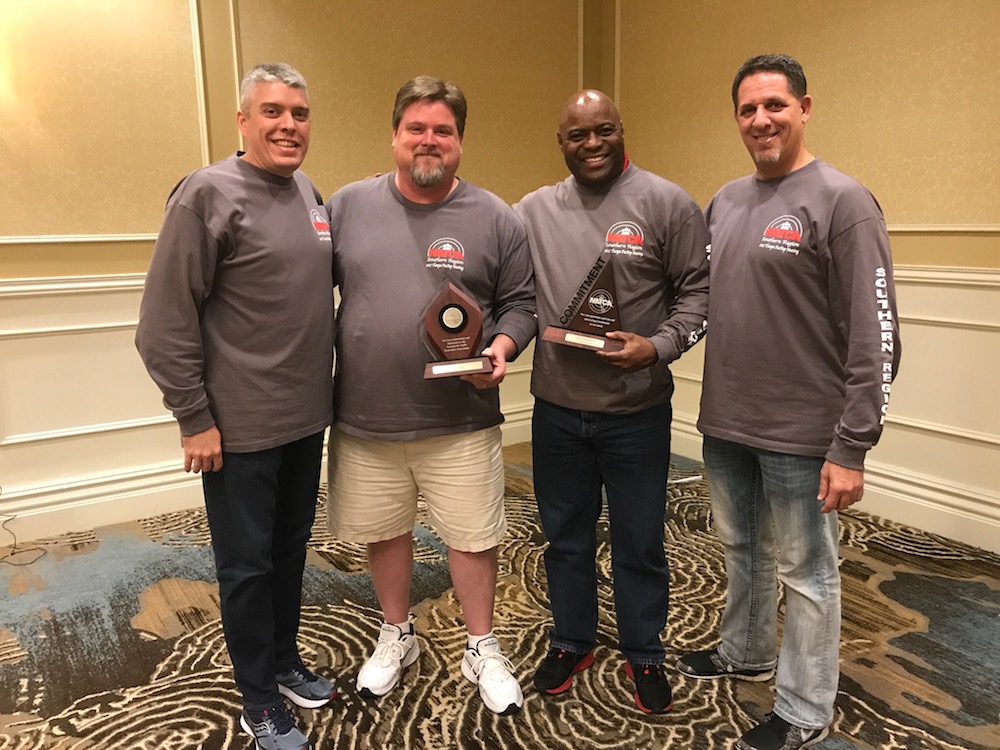 Miami Center member Greg Harris was recognized at the NSO FacRep meeting, and will be retiring within the year. "There is no more hardcore union rep that you will find who epitomizes the hard work and dedication that goes with being part of this organization," Marinitti said.
Receiving the award, Harris said, "We are still fighting. Don't ever give up what you've got. Keep fighting till the very end.'
Atlanta TRACON FacRep Mike Ryan, also retiring in 2018, was recognized at the NSO meeting. "Being a leader amongst leaders can be a difficult and sometimes treacherous journey. This rep's background in labor relations is extraordinary, and I will forever be grateful to Mike Ryan," said Marinitti.
Receiving the award, Ryan said, "In these roles, you don't get paid and it's often thankless, but you know that you're doing it for the love of the membership. You know that you're doing it because, without you, they would be worse off, but with you, a difference can be made."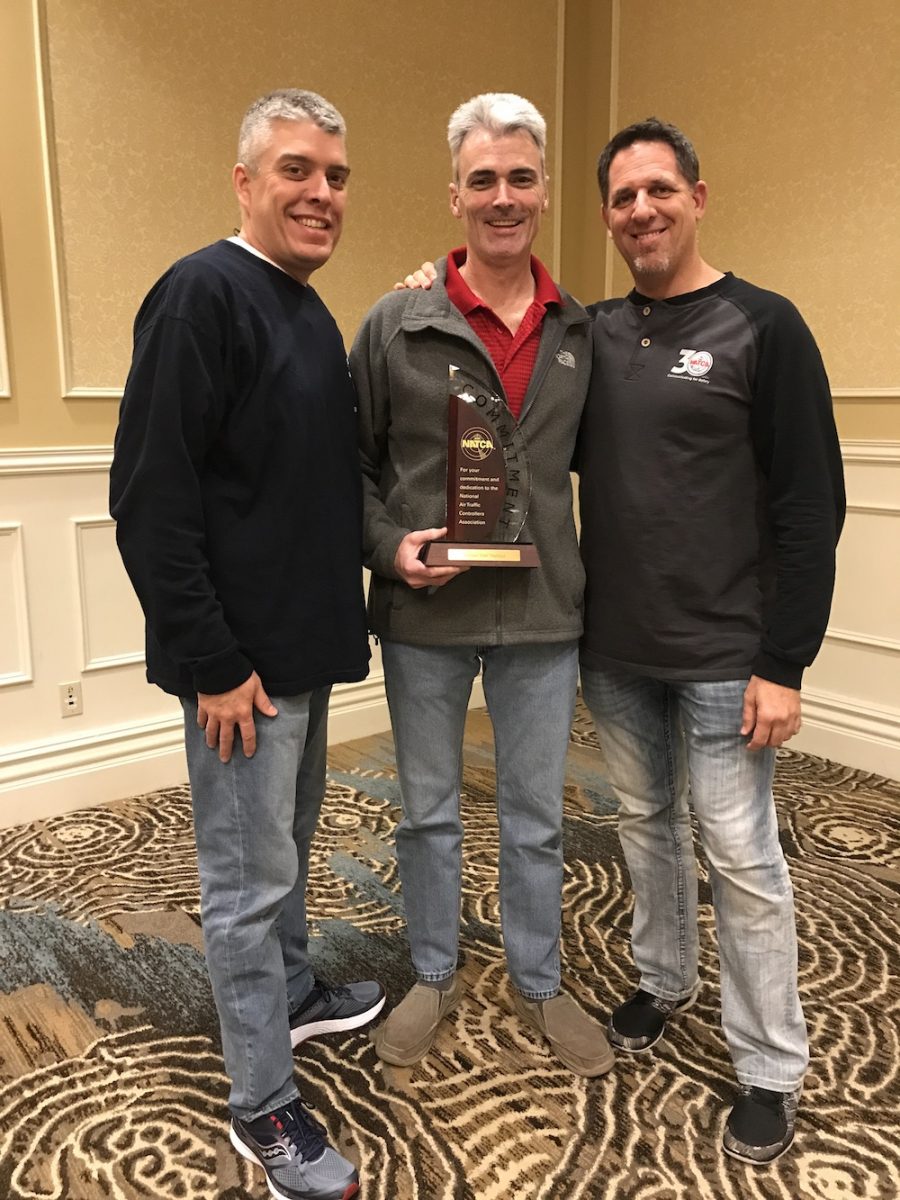 Atlanta Center member Dub Pearman was recognized at the meeting for his commitment and dedication to the Union. "If you were to look up 'union activism' in the dictionary you'd see a picture of Dub," Marinitti said. "We all owe you a debt of gratitude because you're it. You're what it's all about. We're going to miss you," said Atlanta Center FacRep Dan McCabe.
The meeting included breakout sessions on labor relations, leadership, and NATCA finances, where attendees got answers to their questions from experts and made connections for future issues.
FacReps and leaders left Tampa on Wednesday with the encouragement given by Rinaldi, Gilbert, and Marinitti for NATCA's leaders to keep fighting the fight and leading activism at their facilities.
"Your members know they've elected you, someone who cares about the profession and the workplace. They're the ones you're doing it for," Gilbert said.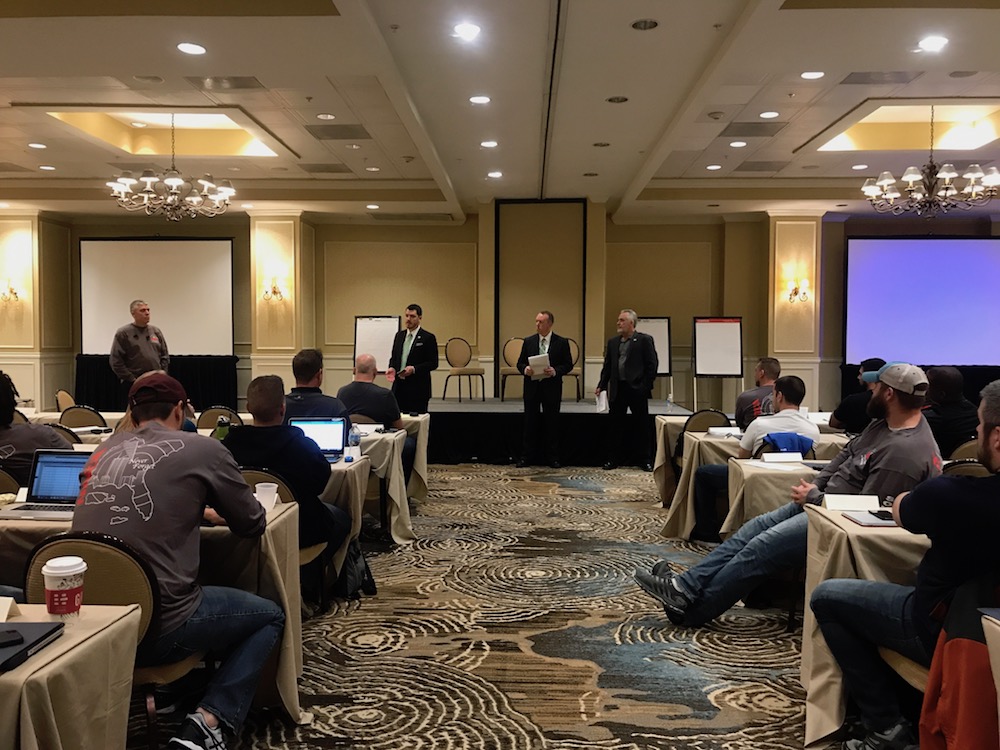 The Southern Region leaders asked questions during discussion with staff members from the NATCA National Office, Safety and Technology Director Jim Ullmann, Public Affairs Deputy Director Doug Church, Labor Relations Director Ryan Smith, and Senior Social Media Associate Meagan Roper.
"The same way you serve the members at your facilities, NATCA National Office staff and your regional leaders are here to serve you," said Marinitti.
"You have people working in D.C. for you all the time," Smith said during a panel discussion.
"You don't get paid extra to do it, you give a lot of your money, time, talents, and it can be frustrating," Rinaldi said. "It's giving back to your profession, your work environment. It's time for the next generation to roll up their sleeves, and get involved and make a difference."
"There are those that make it happen, watch it happen, or wonder what happened," Marinitti said. "I challenge everyone in this room — you NATCA volunteers — to ask yourselves and your members, which one are you? This is our profession. If we don't do the heavy lift, who's going to do it for us?"