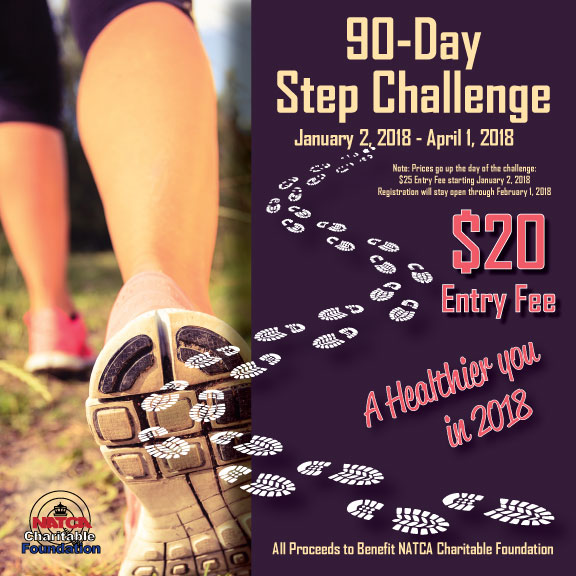 NCF: 90-Day Step Challenge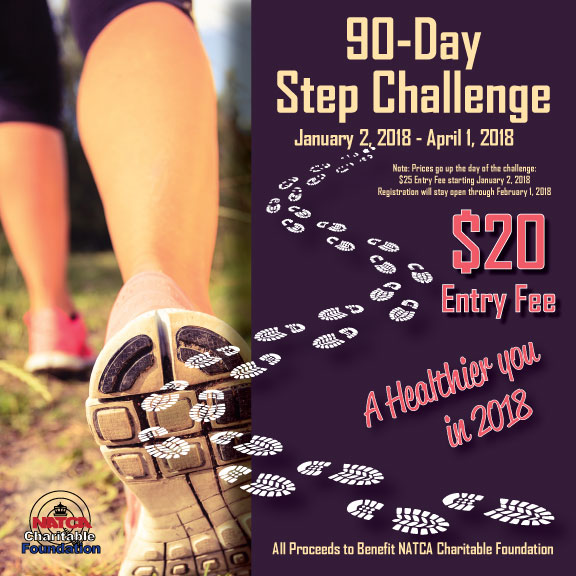 Get Healthy and raise money for Charity during the 90-Day Step Challenge with the NATCA Charitable Foundation (NCF). Start the New Year off right with a healthier you!
Family and friends can join too!
The 90-Day Step Challenge will begin Jan. 2, 2018. Challenge fellow NATCA members, family, and friends in this step challenge to raise money for charity and win prizes. Everyone is welcome to join. Sign up today at https://squareup.com/market/natca-charitable-foundation/item/day-step-challenge.
Prizes will be awarded to 1st/2nd/3rd place winners at the end of the challenge for most steps achieved. There will be additional random drawings to win fun prizes throughout the challenge just for signing up. More prizes will be awarded depending on how many people sign up, so encourage others to get involved!
When you sign up now, NCF will send registration information beginning Dec. 18, 2017. You can sign up and register through Feb. 1, 2018. Popular step trackers and health kits make it easy to keep track of your progress and the progress of others throughout the challenge. Instructions on how to download the app and register your device will be provided in a separate email after signing up.