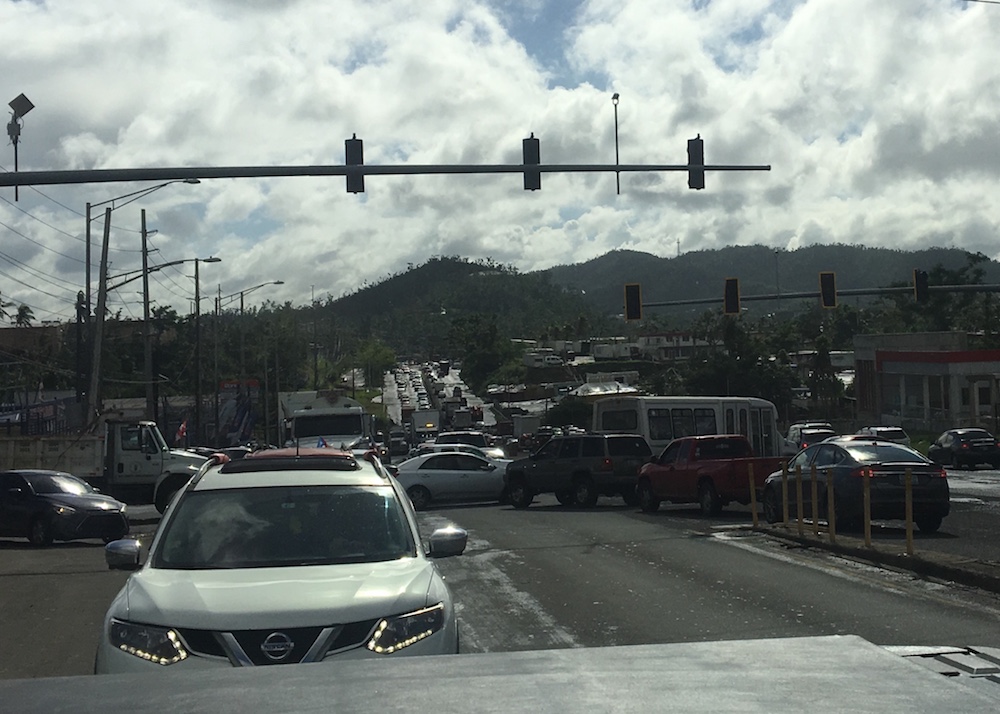 NATCA Members in Puerto Rico and St. Thomas Showed EVP Trish Gilbert and NSO RVP Jim Marinitti the Islands After Hurricanes
The Caribbean is three months out from when Hurricane Maria first hit and the situation on the ground presents daily challenges. Executive Vice President Trish Gilbert and Southern Regional Vice President Jim Marinitti recently visited Puerto Rico and St. Thomas. Our brothers and sisters met with them and showed them what life is like on these islands after the storms.
An aerial view of St. Thomas: In this video, you can see the air traffic tower as the aircraft approaches. The tower is currently out of use and it is expected that controllers here will be in a temporary tower (you can see the checkerboard temporary tower to the right of the air traffic control tower) until at least March.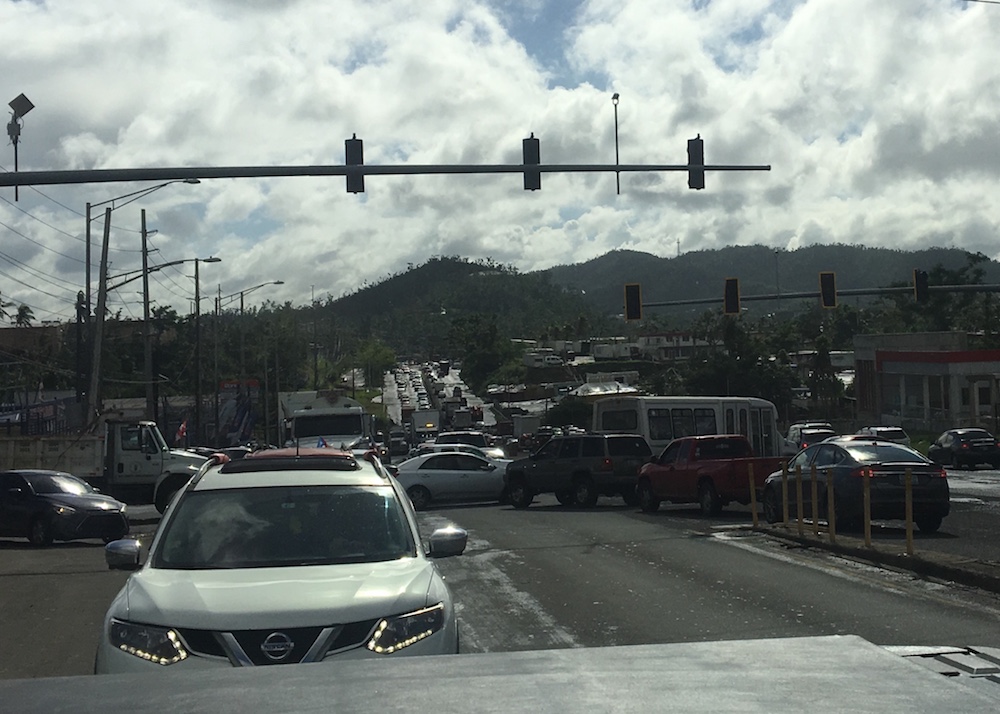 Intersections are unregulated. With no power, traffic signals do not work, and there are no authorities available to direct cars, so drivers must be extremely vigilant going through intersections.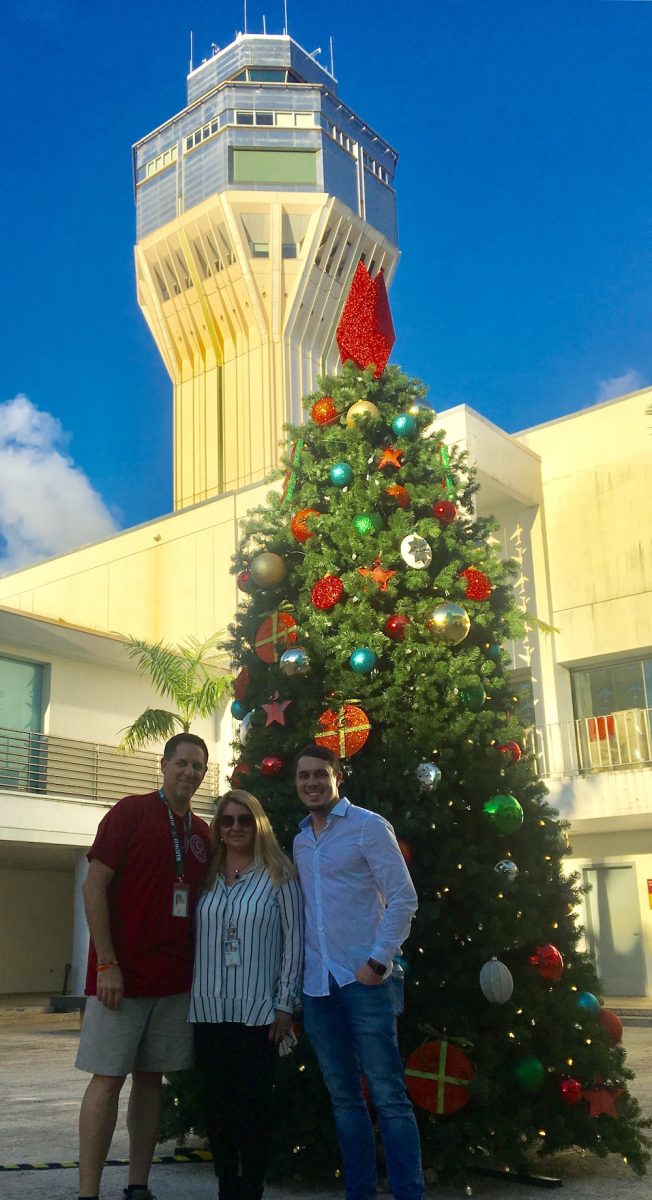 Members in Puerto Rico still found time to brighten the holiday season with some decorations. Pictured here are San Juan Tower FacRep Kyrandgel Rios (right), RVP Jim Marinitti (left), and EVP Trish Gilbert (center).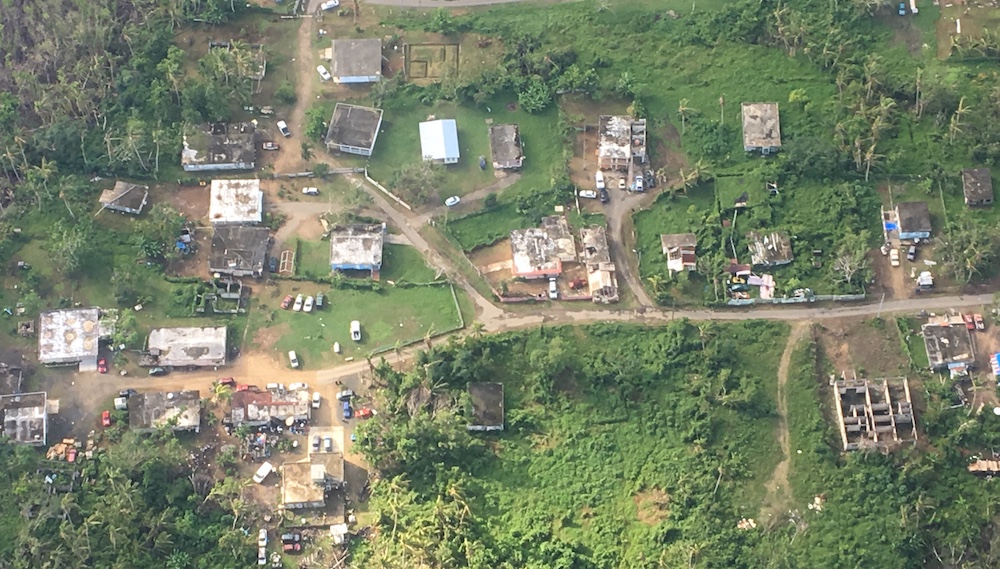 A view from above: Many areas across Puerto Rico are working to rebuild under the lasting effects of the hurricanes.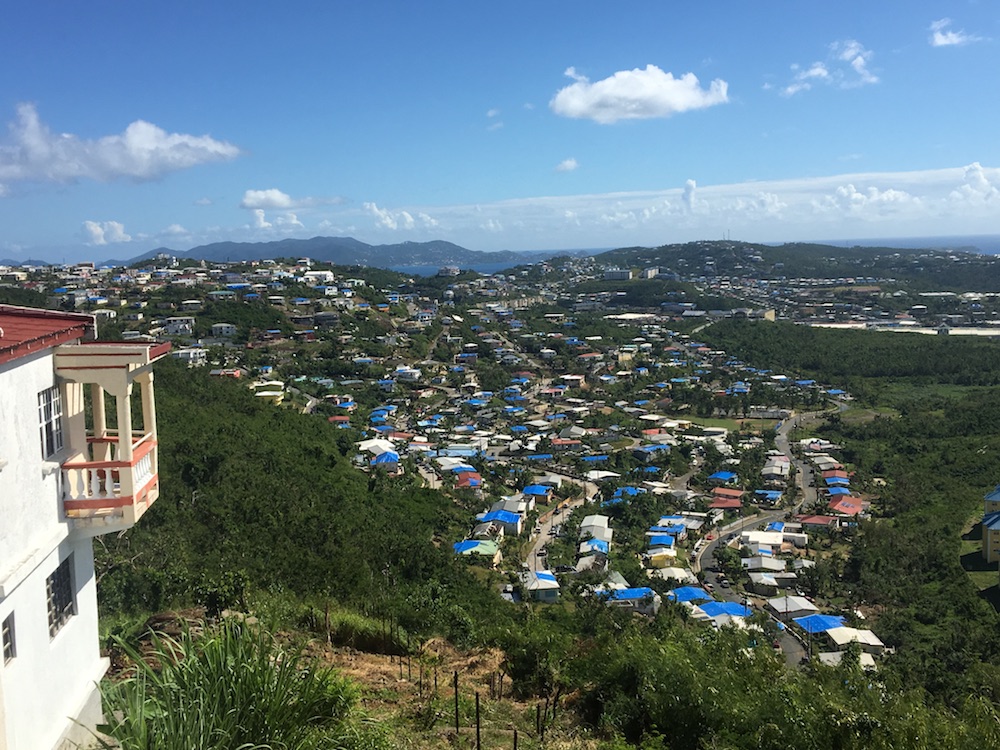 St. Thomas — A Tale of Blue Tarps: Many residents of St. Thomas are living without proper roofs, instead utilizing blue tarps to keep the elements out.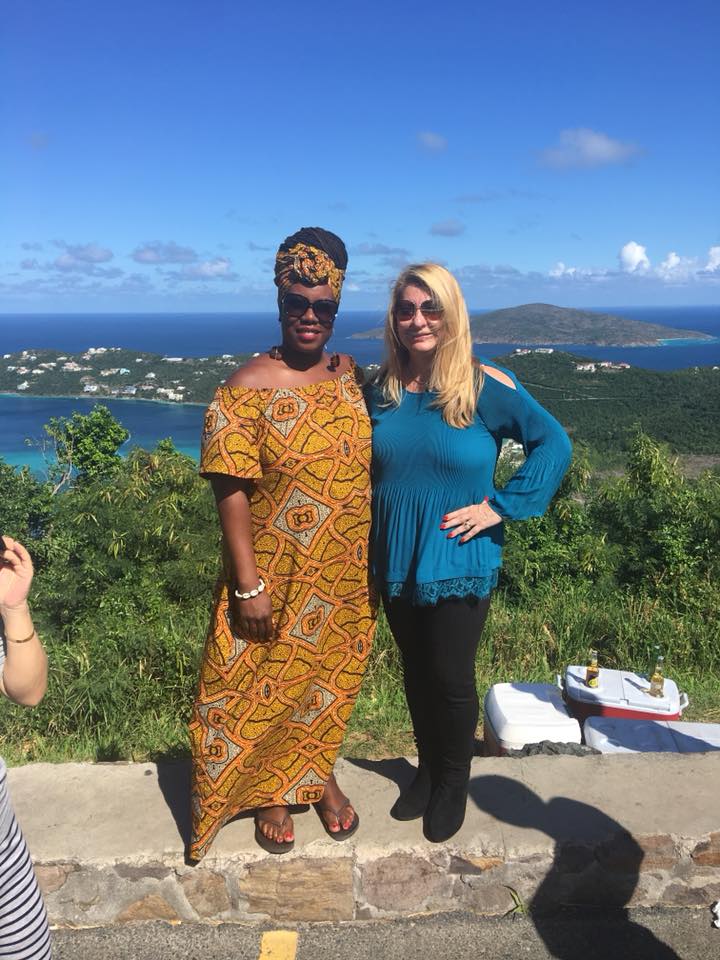 Gilbert and acting St. Thomas ATCT (STT) FacRep Christal Floyd.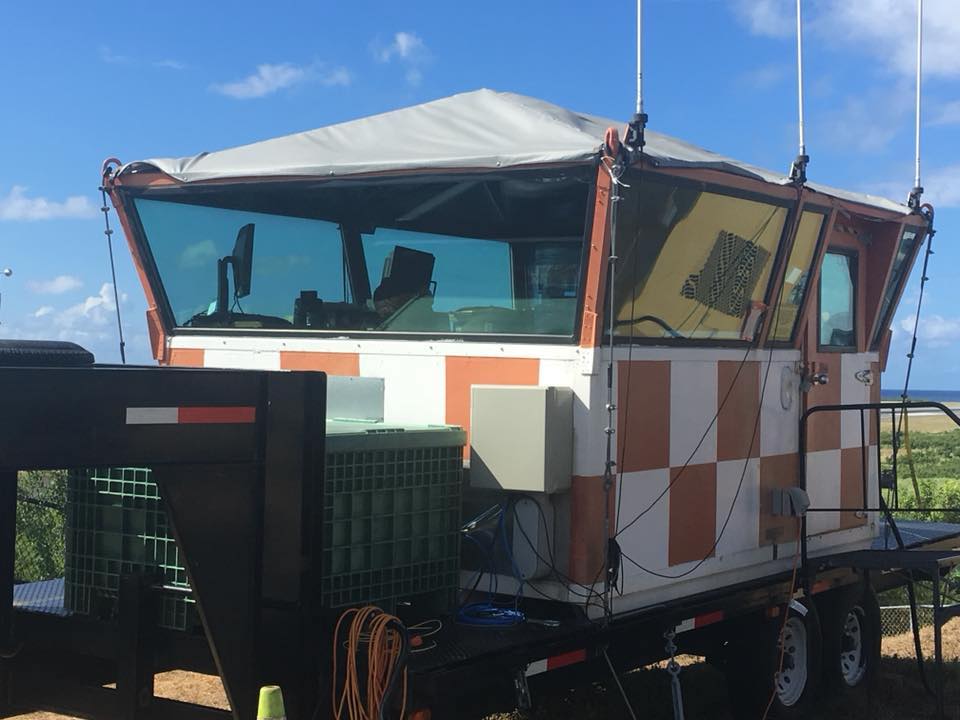 The temporary tower in place for STT.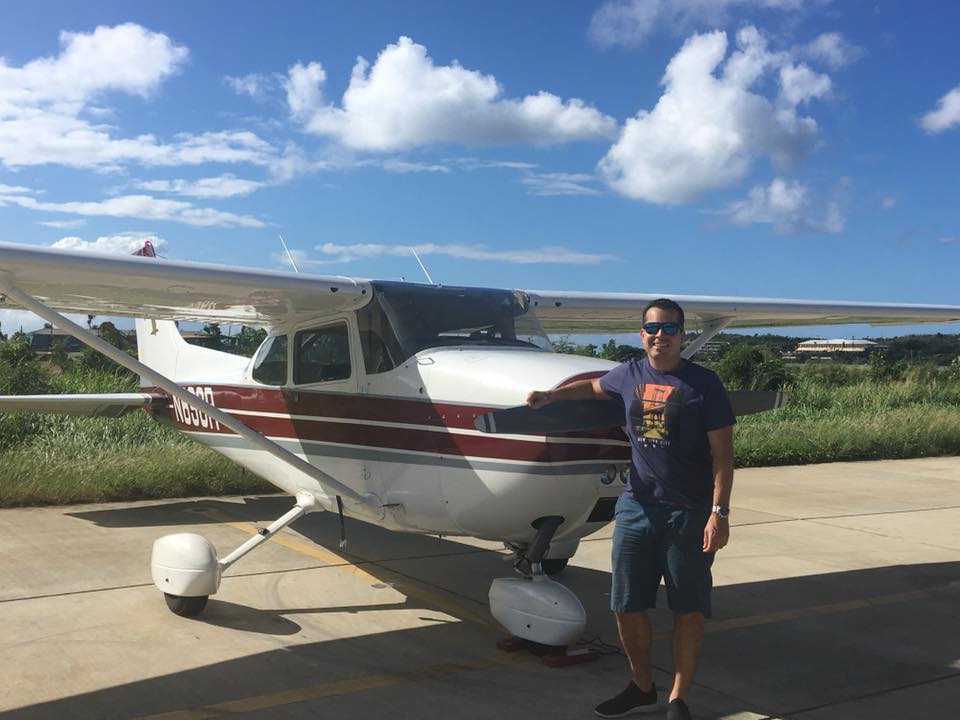 NATCA member and pilot Wladimir Castro, who flew Gilbert and Marinitti between SJU and STT.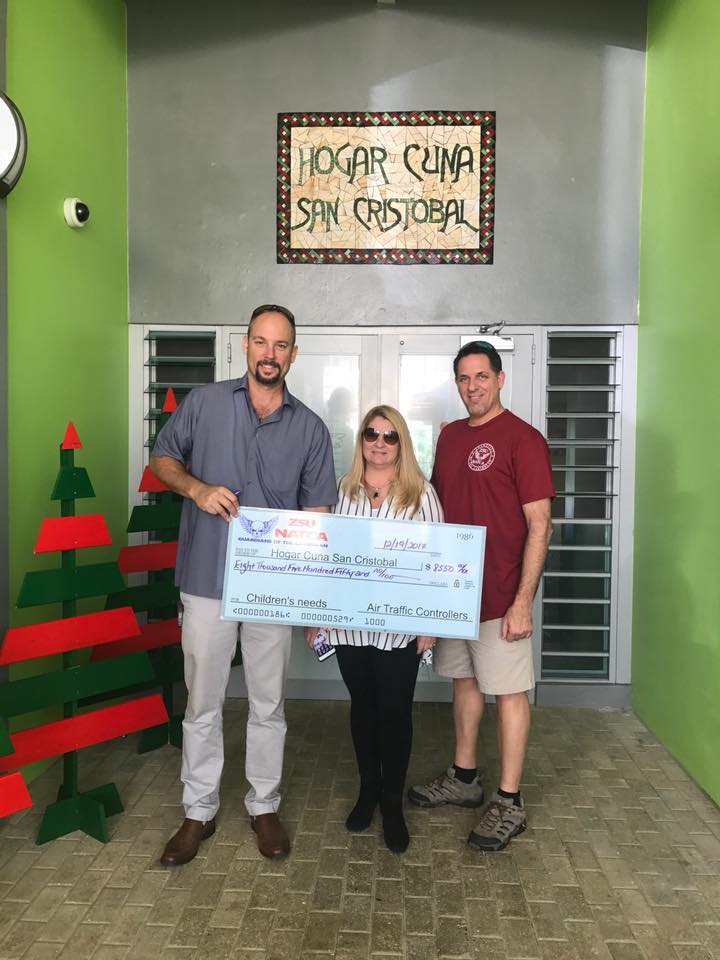 While Gilbert and Marinitti were in Puerto Rico, they were able to join ZSU FacRep Woody Camp to drop of NATCA Charitable Foundation funds to the orphanage Hogar Cuna San Cristobal. NATCA members in Puerto Rico have a long-standing relationship with the children there, stopping by often to spend time with and read to them.
Please consider a donation to the NATCA Disaster Relief Fund. All donations to this Fund directly support our NATCA brothers and sisters in need.
NATCA is making it easier for members to continue giving to the Disaster Relief Fund. In addition to donating through the existing GoFundMe effort, NATCA members now can spread out their contributions over multiple pay periods by donating through an automatic payroll deduction. You can learn more and initiate the payroll giving process here.