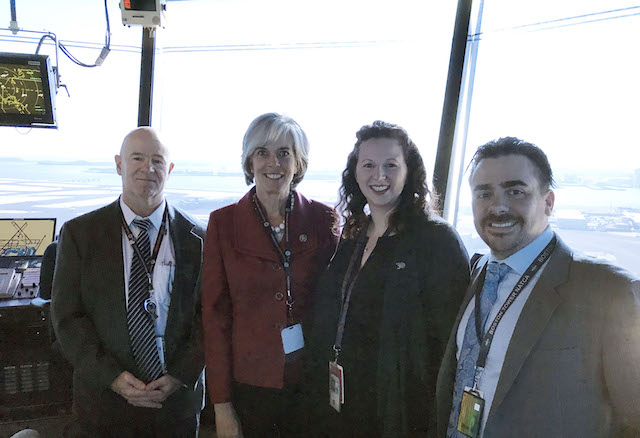 Boston Activists Showcase Facility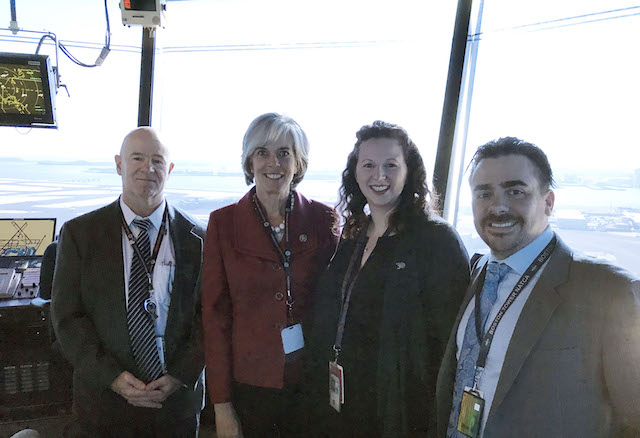 Last month, Rep. Katherine Clark, D-Mass., stopped by Boston ATCT (BOS) for a tour of the facility and to learn more about the operation. The tour lasted well over an hour.
Upon arriving, the congresswoman was given a quick briefing about the operation at BOS and the National Airspace System in general. Afterwards, she was brought up to the tower cab where she met with the controllers on position. Throughout the tour, there was great discussion on important issues that controllers are currently facing, such as staffing and funding. On the way out, Clark expressed that she enjoyed the visit.
PICTURED (left to right): BOS Acting ATM Brian Brunelle, Congresswoman Clark, BOS NATCA Legislative Rep Jill Puglisi, and BOS NATCA VP Matt Morgan.