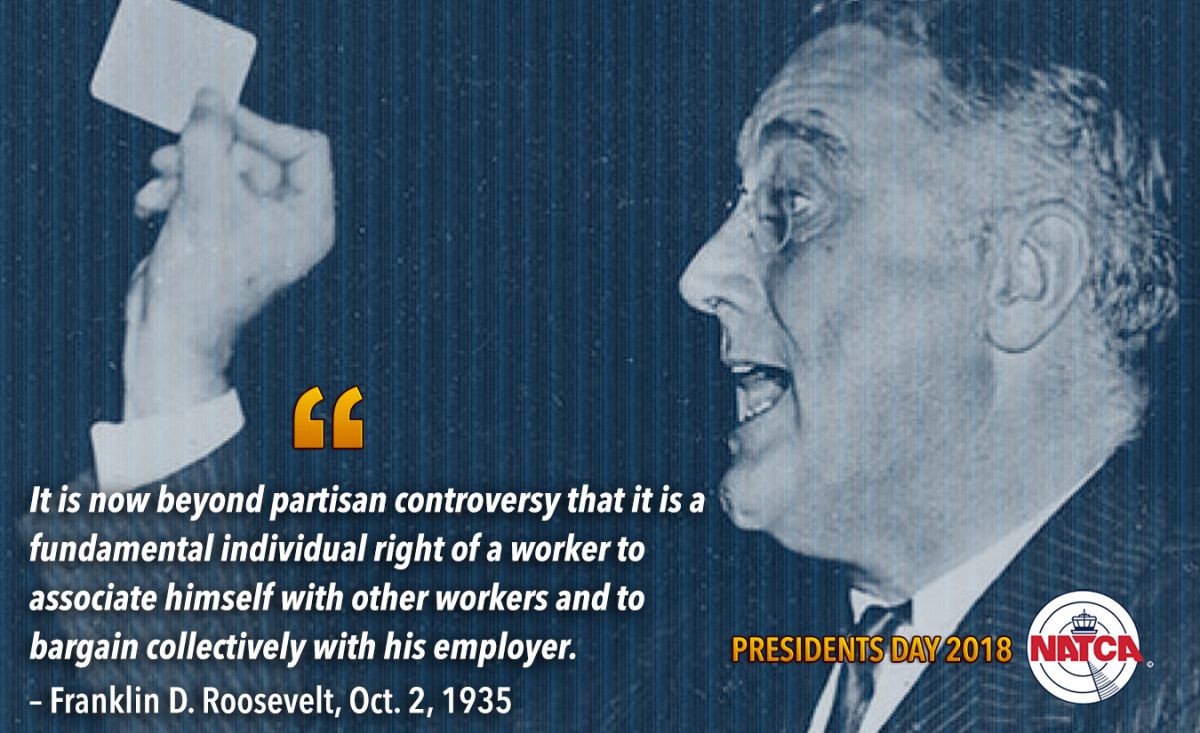 NATCA Recognizes Pro-Labor Presidents in Honor of Presidents Day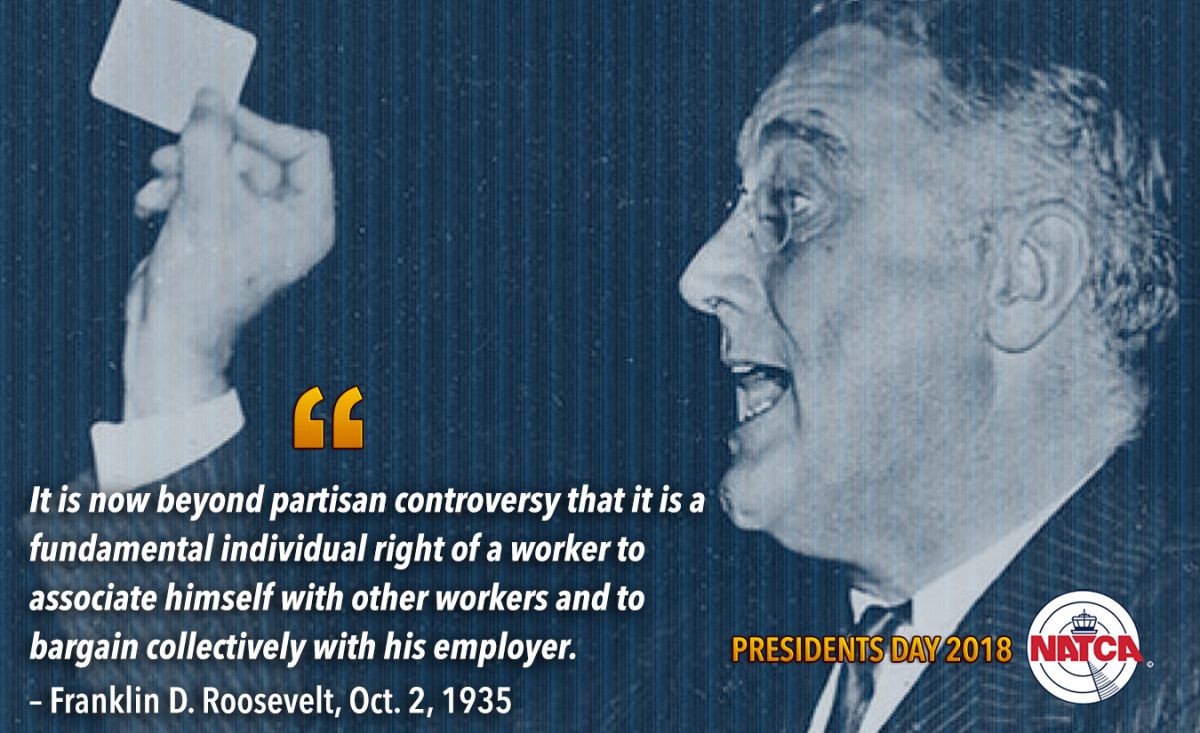 President Franklin D. Roosevelt took office on March 4, 1933. Historians have said that the pro-labor policies under Roosevelt's New Deal helped form the basis of a long period of post-war prosperity that vastly expanded the size and wealth of the American middle class. He become arguably the most important president for labor in the United States.
Within three months of taking office, he passed the National Industrial Recovery Act, which gave workers the right to organize into unions. When that law was deemed unconstitutional by the Supreme Court, Roosevelt signed the Wagner Act, better known as the National Labor Relations Act. It established: "Employees shall have the right to organize and bargain collectively through representative of their own choosing, and shall be free from the interference, restraint, or coercion of employers." The National Labor Relations Act also contained other provisions, like increasing the minimum wage and limits on maximum hours. Roosevelt also was the first president to name a woman to his cabinet: Frances Perkins was named Secretary of Labor in 1933.
Learn more about Roosevelt and his support for federal employees' right to collective bargaining at https://fdrlibrary.org/unions.
---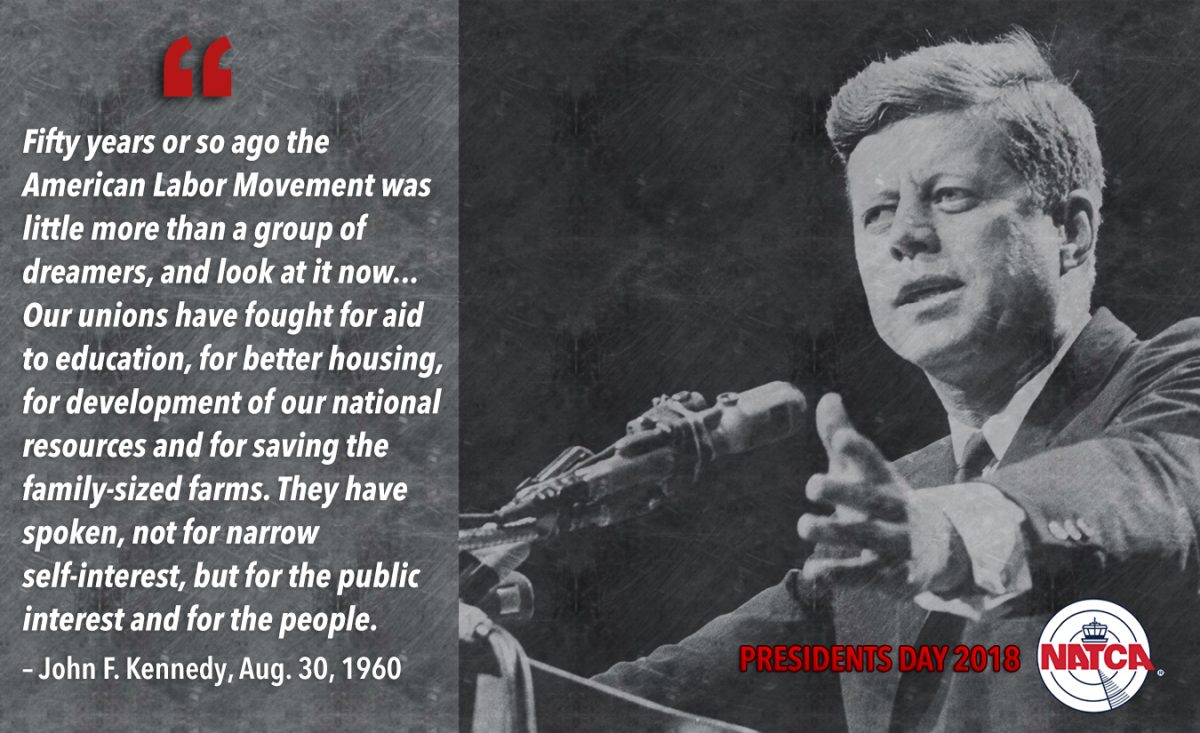 President John Fitzgerald Kennedy took office on January 1961 and served until his assassination in November 1963. He was an advocate for fair and safe conditions for American workers.
Kennedy's Executive Order 10988 in 1962 expanded on Roosevelt's 1935 National Labor Relations Act by extending the right of collective bargaining to federal employees. Kennedy supported and signed many other legislative successes for labor, including increasing minimum wages in many industries, cracking down on child labor, and providing for training and safety in transportation and other industries.
Learn more about the labor-focused legislative successes JFK signed and supported at https://www.jfklibrary.org/Research/Research-Aids/Ready-Reference/Legislative-Summary-Main-Page/Labor.aspx.
---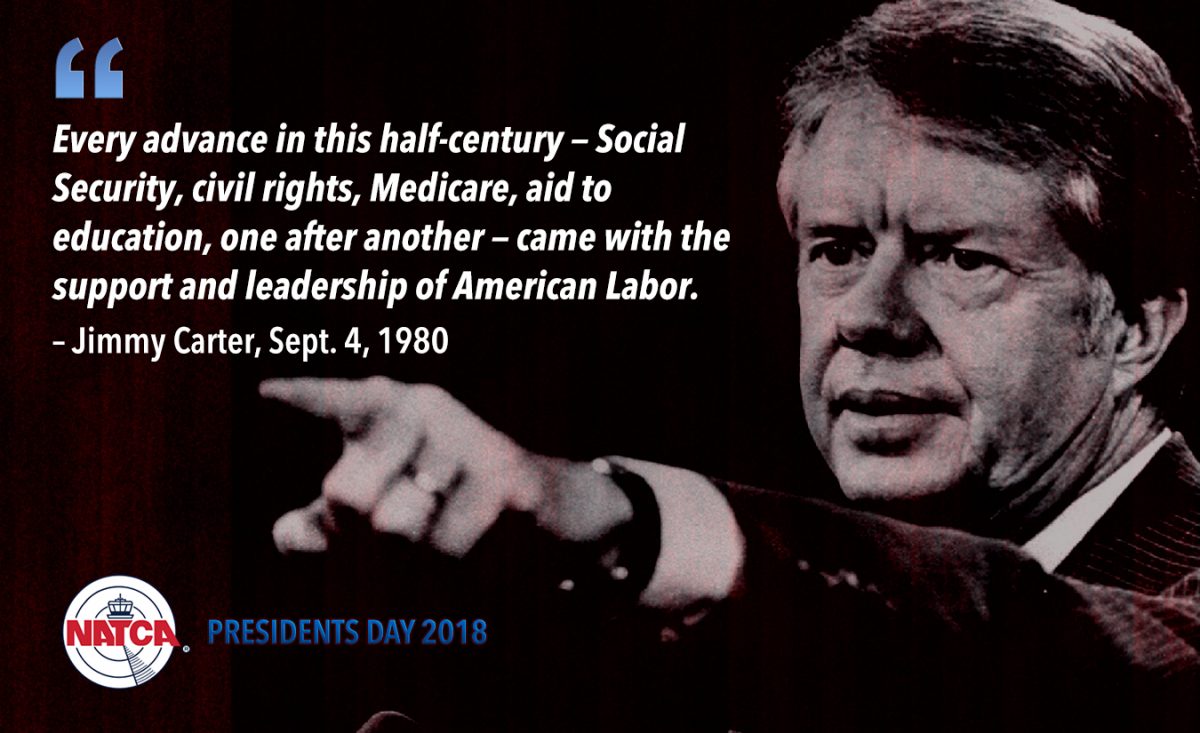 When President Jimmy Carter took office in 1977, legislation permitting federal employees to organize was badly in need of reform.
Carter signed the Civil Service Reform Act of 1978 (including the Federal Labor Relations Act, also known as the Federal Service Labor-Management Relations Statute). This statute remains the basis for unions and collective bargaining in the sederal sector. It also established the Federal Labor Relations Authority to promote stable, constructive labor relations to contribute to a more effective and efficient government. Other efforts by the Carter Administration sought to reduce unemployment rates among young people by encouraging the involvement of local labor organizations in job creation and training.
Learn more about Carter and his administration's labor-related efforts at https://www.dol.gov/oasam/programs/history/dolchp08.htm.