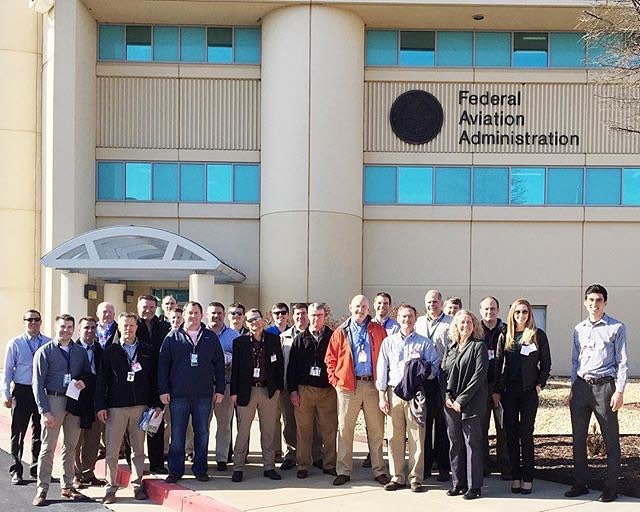 Atlanta Members Host Pilots
On Feb. 6, Atlanta Tower (ATL) NATCA members partnered with ALPA's Delta Master Executive Council (DALMEC) and hosted a group of 23 Delta pilots. The goal for the event was to promote communication between pilots and controllers, increase their understanding of the Atlanta operation, and answer their questions.
The event was a great success and due to the amount of interest shown, DALMEC is already looking to schedule another event at ATL in the near future. DALMEC said they had to turn down nearly 40 additional requests form pilots to attend due to space constraints.
Delta Pilot Network (DPN) Chairman Shane Corbett thanked the NATCA representatives — including Facility VP Blake Locke, group rep Steve Day, and facility treasurer Carey Dickerson — who helped the event come together.
"I have received nothing but positive feedback from everyone on the tour," Corbett said. "I had several comments from the group explaining how they all learned something new. We will definitely be looking to do future tours. Thank you again for making this tour a success!"
Due to the event's success, DALMEC and NATCA are already hoping to replicate the visit at other facilities, including Orlando Tower (MCO).
Pictured: Locke; DALMEC Representatives: Shane Corbett – Delta Pilot Network (DPN) Chairman, Maggie Eickhoff – Membership Committee, Jason Ambrosi – Membership Committee, Kurt Tahara – DPN, Nick Reed – DPN.