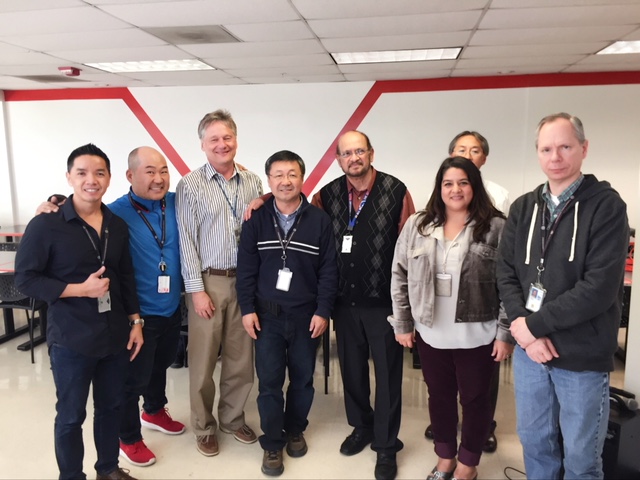 Los Angeles Regional Office Celebrates National Engineers Week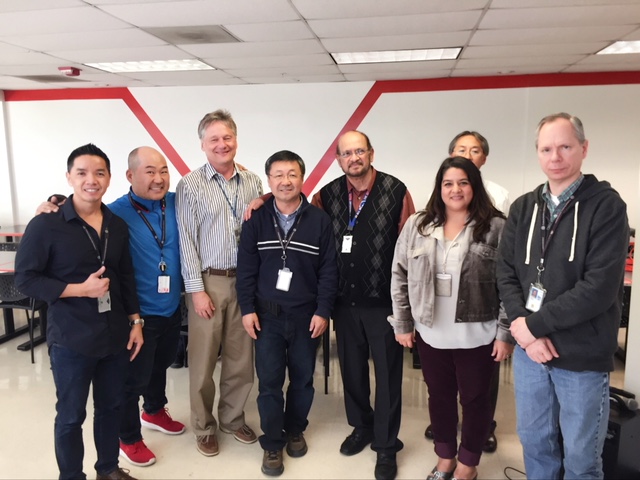 The Western Service Area (WSA) ES celebrated National Engineers' Week in the Los Angeles Regional Office on Tuesday, February 20.
To quote from the web site of the National Society of Professional Engineers, "Founded by NSPE in 1951, EWeek (February 18-24, 2018) is dedicated to ensuring a diverse and well-educated future engineering workforce by increasing understanding of and interest in engineering and technology careers."
The festivities in EWP included food and drinks provided by both the management staff and NATCA and a rousing game of FAA Taboo where two teams of engineers competed against each other for prizes.
Steve Yang, Manager in Terminal Engineering Los Angeles, noted that Engineer's Week has been celebrated for many years now and that he remembers the event being celebrated with an egg dropping contest when he was attending college in the 1980's. He also noted that engineering is truly one of the oldest professions and that even the pyramids of Egypt could not have been built without engineers, even if they didn't exactly call themselves engineers back then. He went on to say that we had much to look forward to in ES as we worked together to modernize the NAS and that we in management, in collaboration with our labor partners, wanted to build a great engineering organization.
Steve introduced Sam Samad, EWP Local president, and asked Sam to say few words.
Sam stated that the motto for this year's celebration is "Engineers – Inspiring Wonder". He mentioned that Engineer's Week is an alliance of more than 70 engineering, education, and cultural societies, and more than 50 corporations and public agencies, and pointed out that modern civilization does not exist without engineering, and that the FAA is responsible for designing and maintaining some of the most complex facilities in the world. He emphasized the safety of the flying public depends upon the excellence of the Agency's engineering staff: they are vital to the agency's mission.
Sam closed his comments by stating, "This month we recognize the engineering professionals among us. They are vital to the agency's mission, and to the roles we all perform. It's only proper they have their day!' – a few thoughts for the occasion, from an engineer.
These kinds of events mark the FAA's integration with larger communities externally, and help unite the FAA Family internally.