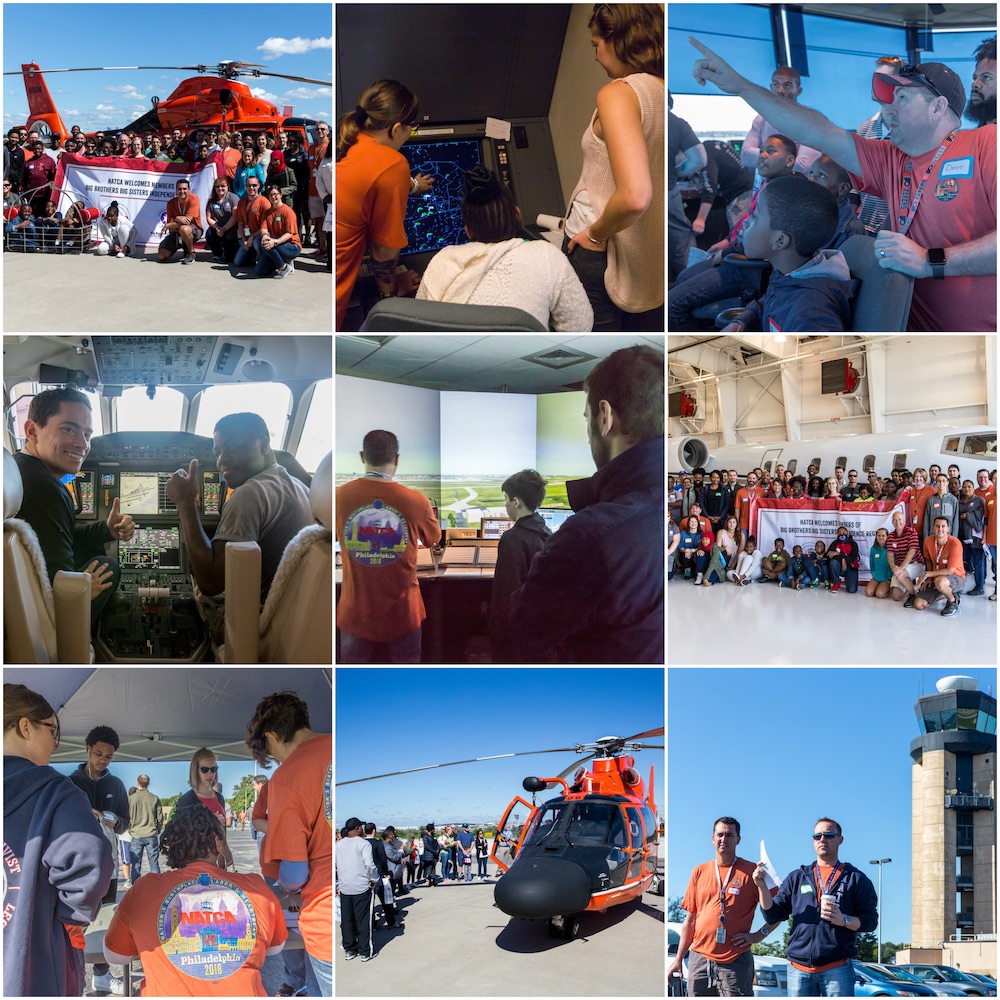 NATCA Charitable Foundation Supports Big Brothers Big Sisters Independence Charter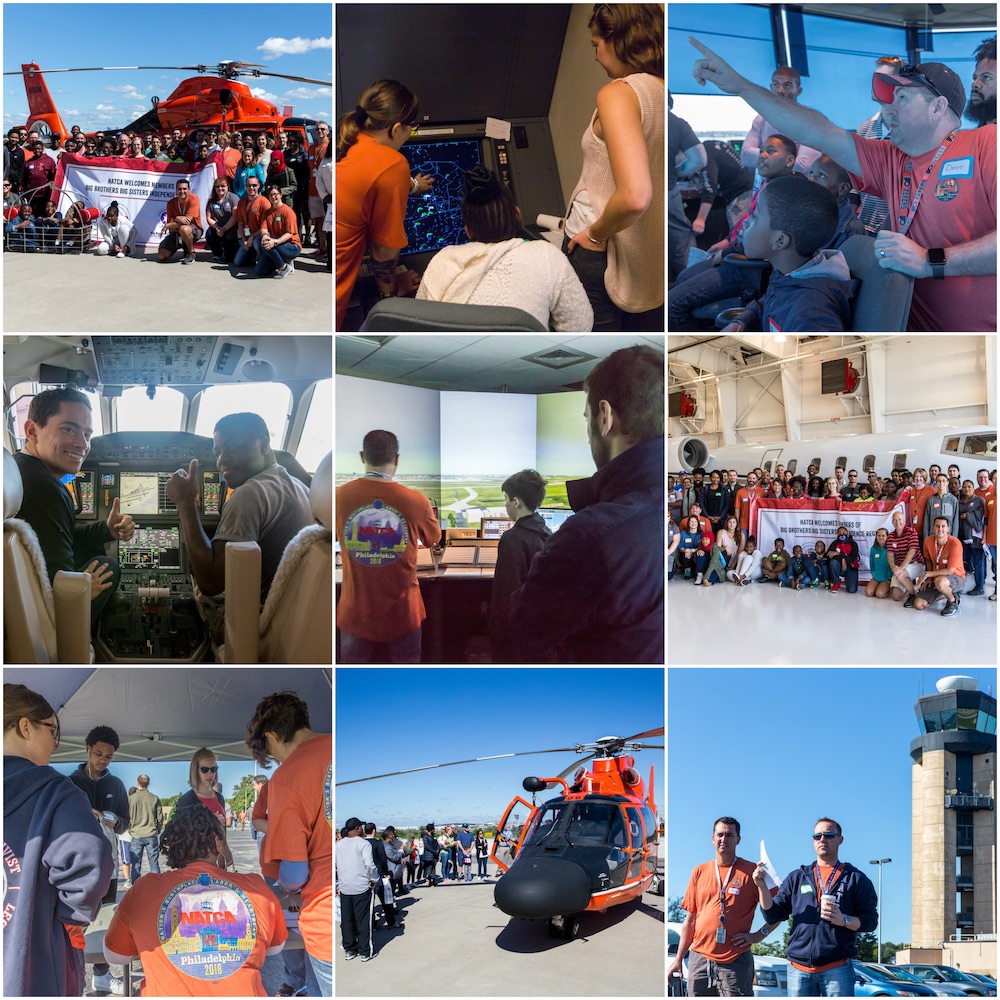 The 2018 NATCA Philadelphia Convention Committee hosted an event for the Big Brothers Big Sisters Independence Chapter to introduce the Littles to aviation careers and equipment. The Big Brothers Big Sisters organization was extremely excited to partner with NATCA to provide this opportunity for the Littles. They said that very few, if any, of the Littles would have had such an aviation-related experience otherwise.
On September 9, 2017, 48 Bigs and Littles gathered at the Philadelphia Tower and TRACON to start their day. Members from the Philadelphia local volunteered their time to showcase the air traffic portion of the tour. The tour lasted four hours and included stops in the TRACON, the tower, and their related simulators. Two corporate partners teamed up with NATCA and provided three cooperate jets. The Coast Guard also flew an HH-65 Dolphin to the event with two pilots, a rescue swimmer, and flight engineer. The Bigs and Littles were able to tour and ask questions at each stop during their visit. Not only were the Littles very excited, but so were the Bigs.
Attendees from NATCA PHL were Kristen Laubach, Christopher Perks, Charles Jaques, John Murdock, Erin Murdock, Richard Bloomer, Brian Bernhardt, Jason Boyde, Dave Giberson, Katrina Kinder, Jenn Snively, LaTrice Watson, Scott Nagy, and Nichole Atchley.