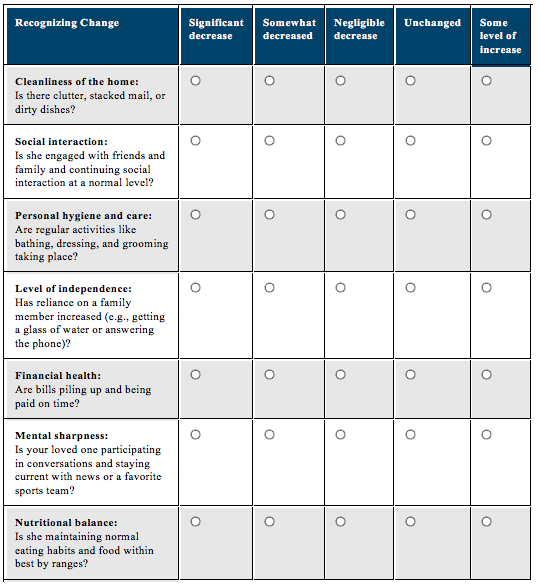 WorkLife Wisdom: Geriatric Care Management and Elder Care Services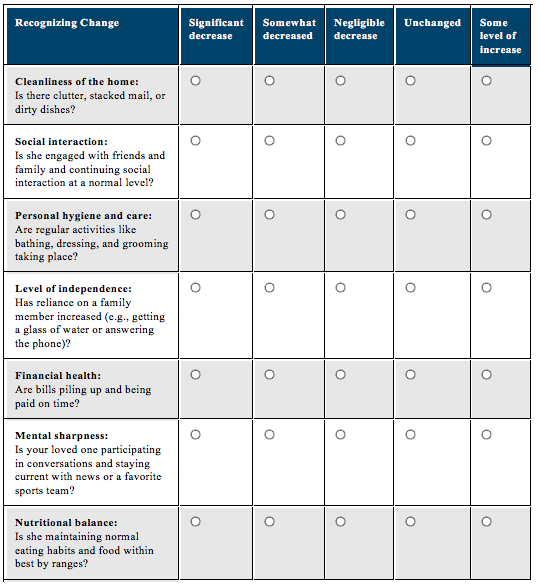 Do you have an elderly parent or grandparent who needs assistance with basic life tasks? Are you spending work time or taking leave to search for long-distance or local elder care resources? Through the FAA WorkLife Program's geriatric care management and elder care services you can get assistance and resources to reduce the anxiety of finding quality care for someone you love.
Get advice from a trained geriatric care management professional: Caring for an elderly parent or relative comes with many challenges. Your geriatric care management benefits include the opportunity to speak with a trained geriatric care professional at no cost. They can answer your questions and help you make more informed decisions. Geriatric care management services also offer free in-depth assessments by a geriatric care professional at your aging relative's current residence. These consultants assess the following:
The medical, physical, psychological, and cognitive functioning of the person

The safety and security of the person's living environment

The person's ability to take care of his or her basic needs (eating, bathing, getting dressed, transportation to appointments, etc.)

The person's current social support network (family members, friends, caregivers)

Any unique challenges the person faces
These geriatric care professionals identify risks to the person's safety, security, or independence and provide solutions to address the person's individual needs. Following the assessment, you will receive a comprehensive report outlining your loved one's needs, issues of concern, and a plan for implementing recommendations.
To schedule an in-home assessment with a geriatric care professional, call Magellan Health Services at 800-234-1327 (TTY 800-456-4006).
In addition to the geriatric care management services, your WorkLife benefits also include a number of geriatric care services you can take advantage of like locating an elder care support facility such as a senior center, retirement community, adult day care, or assisted living facility; learning more about aging and adult care issues; and learning how to reduce caregiver stress.
Your WorkLife Solutions Program is available to you and your household members 24/7 by calling 800-234-1327, TTY users: 800-456-4006, or log on to FAA's WorkLife Services at www.magellanhealth.com/member.