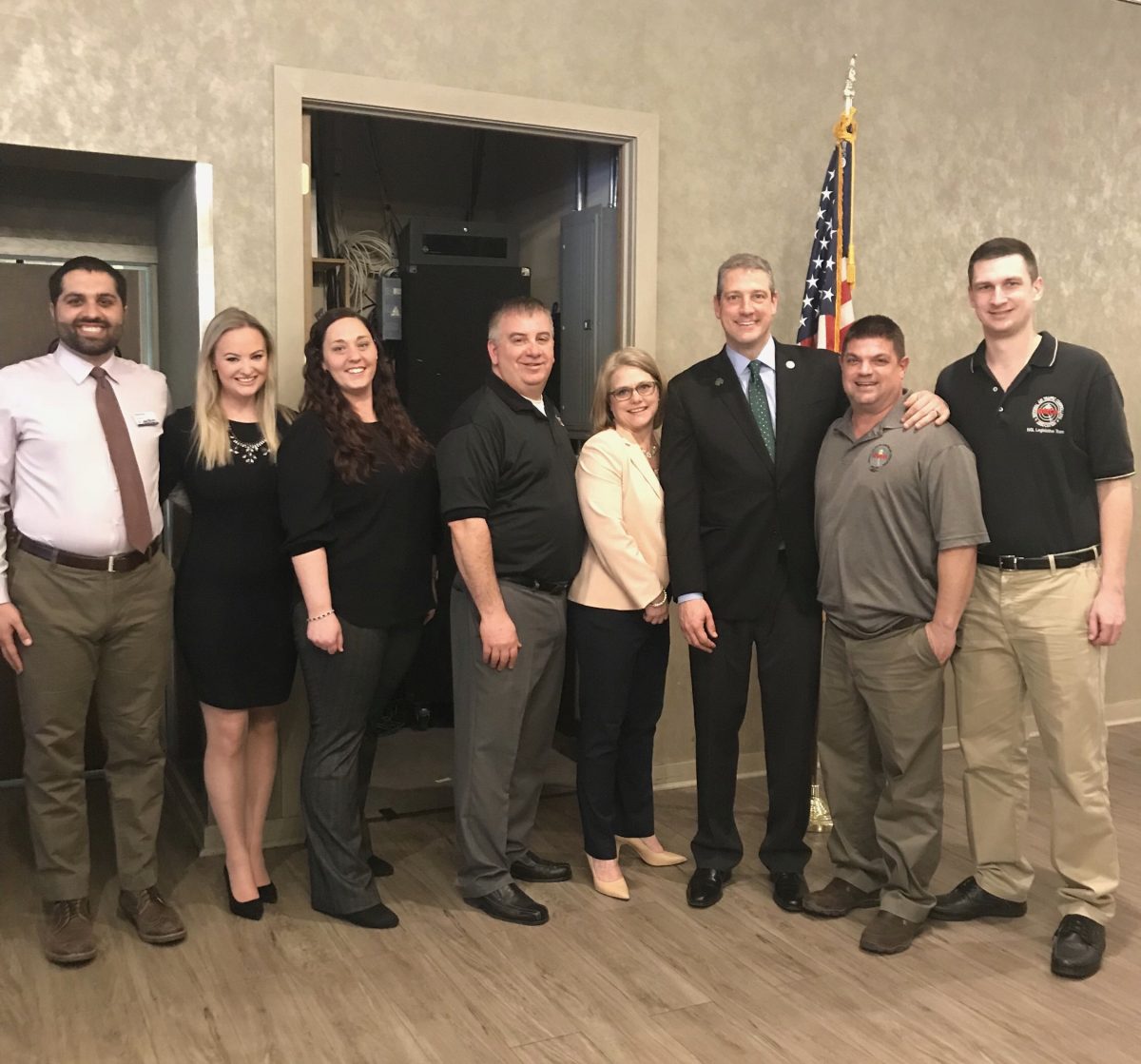 Ohio Members Meet with Congressman Tim Ryan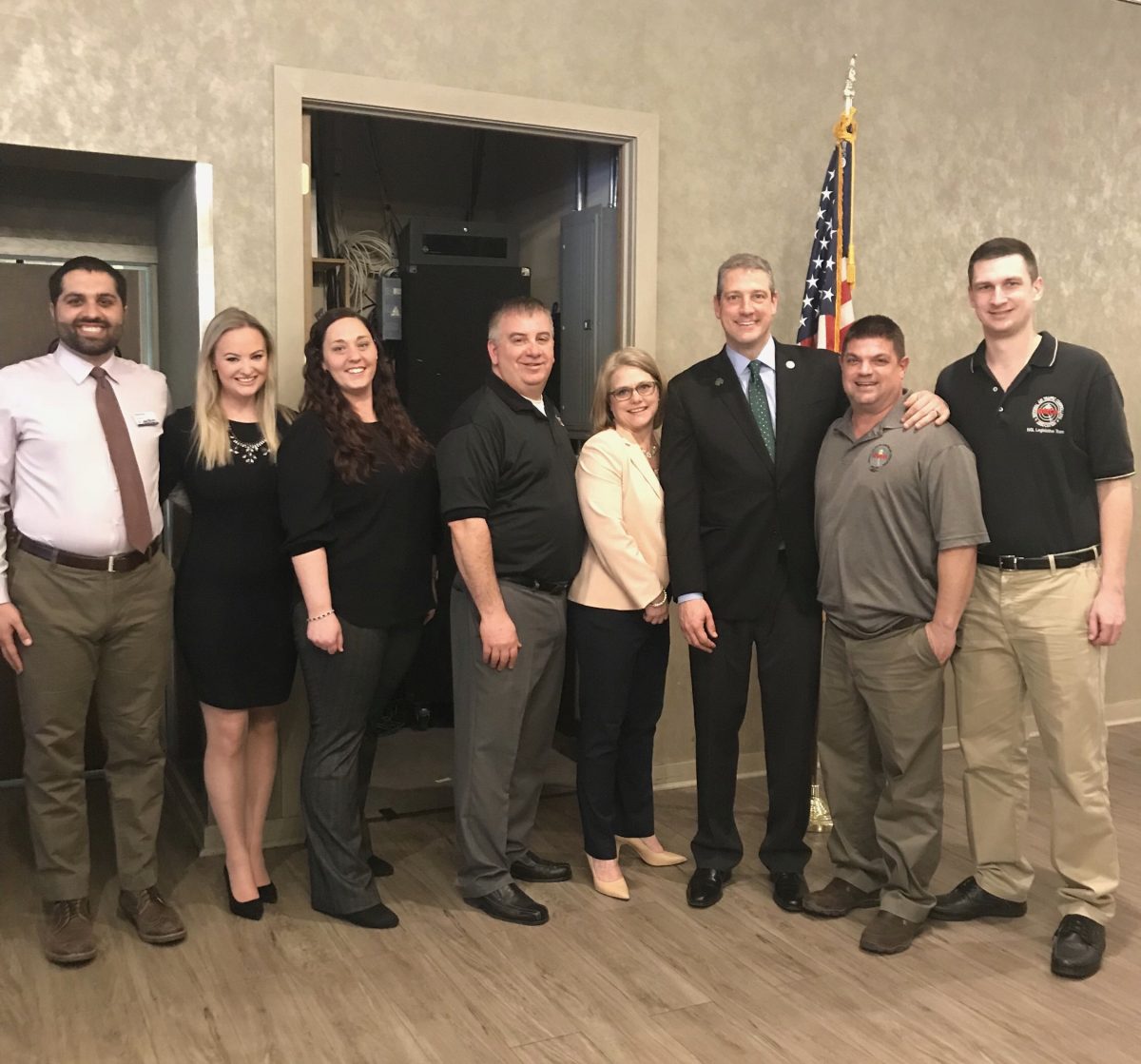 On March 16, Akron, Ohio, Mayor Dan Horrigan hosted an event featuring Congressman Tim Ryan (OH-13). NATCA Ohio State Legislative Coordinator Tim Tomayko (Cleveland Center, ZOB), ZOB Legislative Representative Ron Shonk; ZOB FacRep Russ Hannu and his wife, Theresa; Cleveland ATCT (CLE) Legislative Representative Michelle Toth and her husband, Stephen; and Mansfield ATCT (MFD) Ken Pugh and his wife, Cara, were in attendance.
Mayor Horrigan thanked the NATCA representatives for attending prior to Congressman Ryan taking the stage. Congressman Ryan also thanked the NATCA members for attending and emphasized the importance of unions, echoing the powerful speech he gave at NATCA in Washington 2017.
After speaking, Congressman Ryan met the NATCA delegation with excitement. The NATCA members in attendance thanked the Congressman for the opportunity to speak with him and for all of the work he has done to support NATCA.
Pictured above from left to right are K. Pugh, C. Pugh, Toth, R. Hannu, T. Hannu, Congressman Ryan, Shonk, and Tomayko.