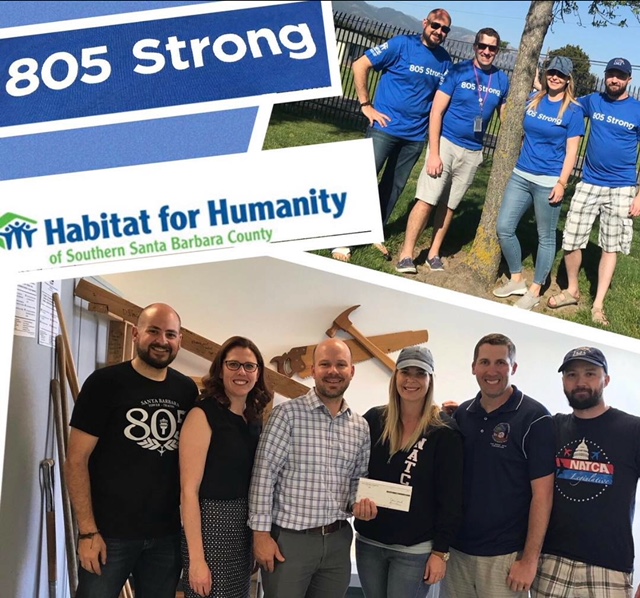 NATCA Member Turns Devastating Fire into Opportunity to Help Others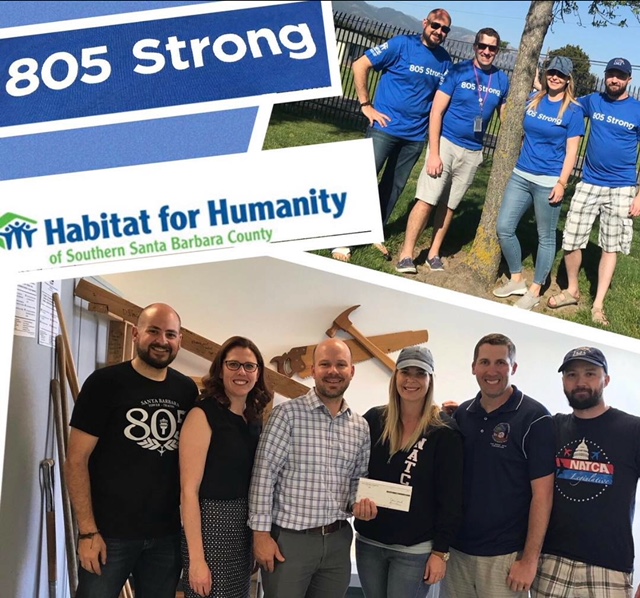 NATCA National Legislative Committee Western Pacific Region Chair Trisha Pesiri-Dybvik, and her husband, Jed Dybvik, are controllers at Santa Barbara ATCT/TRACON (SBA). On Dec. 4, 2017, wildfires broke out in Southern California. The Thomas Fire was the largest in California history, burning over 280,000 acres and over 1,000 structures.
Pesiri-Dybvik's home was destroyed and her and her family lost everything, including their two beloved cats. Just two weeks after the flames and ashes subsided, a new disaster struck. More than 5 inches of heavy rain fell on the scorched Montecito hillside above the Santa Barbara community, causing massive flooding and taking over two dozen precious lives.

"My husband Jed and I feel beyond blessed for the outpour of love and support that we have received from family, friends, and NATCA," says Pesiri-Dybvik.
Despite everything that Pesiri-Dybvik, her family, and the members at SBA had been through, she and SBA FacRep Chris Schaefer reached out to the NATCA Charitable Foundation (NCF) to see how they could help other Thomas Fire and Montecito mudslide victims.
"Our local membership has been through a great deal during all of this, as well, and we thought by doing something positive as a facility that it would bring everyone together and help our community here," she says.
NCF supported the Santa Barbara community by donating $5,000 to help the local raise money and rebuild homes devastated by these terrible events through Habitat for Humanity of Southern Santa Barbara County.
"They have been amazing," says NCF President Corrie Conrad. "They lifted up their sleeves and volunteered to help others affected by these tragic events in their community. Thank you Trisha and Santa Barbara ATCT/TRACON for making a difference in the lives of others!"