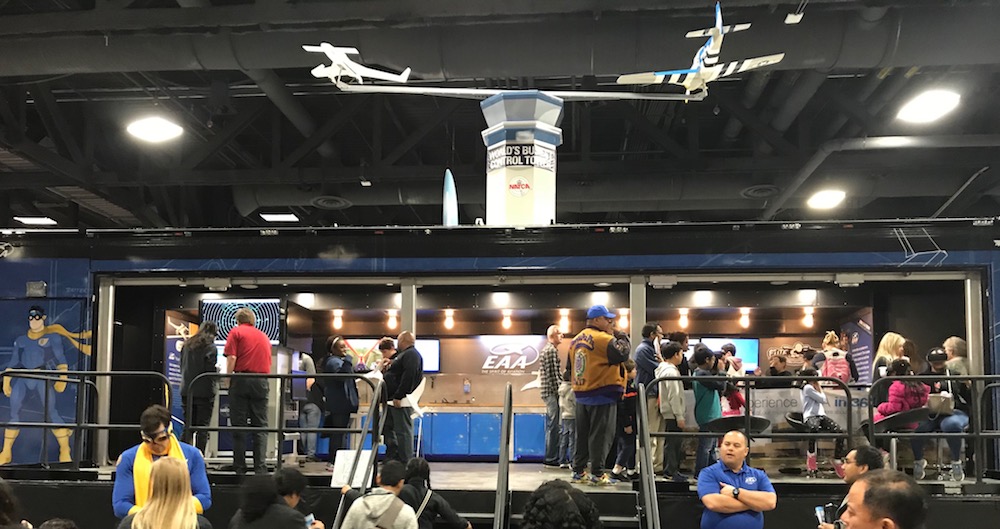 USA Science & Engineering Festival Expo in Washington, D.C.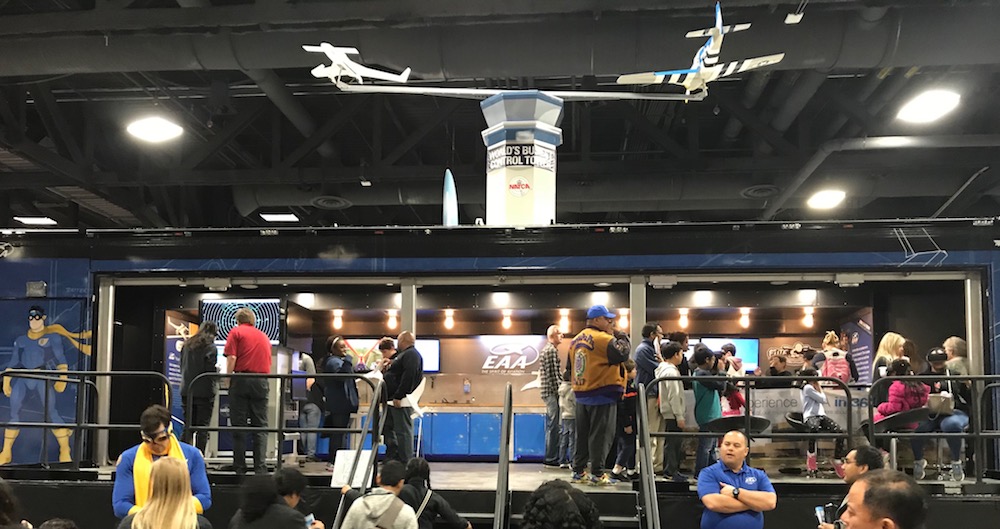 NATCA was a proud exhibitor and participant last weekend at the USA Science & Engineering Festival Expo at the Walter E. Washington Convention Center in Washington, D.C., just down the street from the NATCA National Office.
The event is the nation's largest celebration of science, technology, engineering, and mathematics (STEM) featuring over 3,000 hands-on exhibits, 30 stage shows, and more. NATCA's booth included ATC (air traffic control) simulators and personal interaction with NATCA members and volunteers who introduced visitors – mostly kids of all ages – to the myriad and wonderful ways STEM is incorporated into the aviation safety professions that NATCA represents.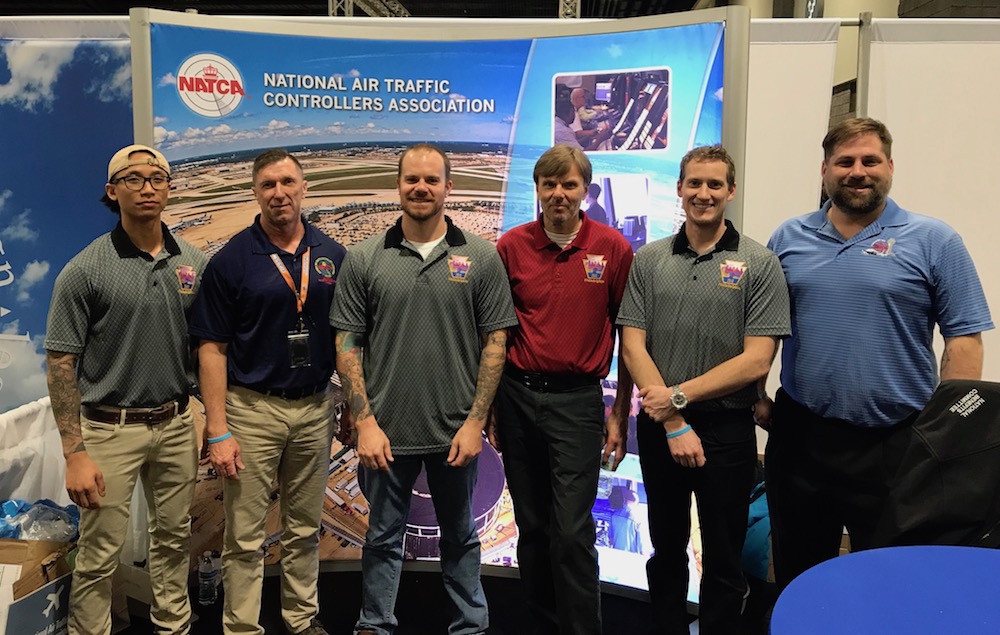 Pictured above left to right: Pictured in the second group photo, from left to right: Len Amon (Potomac TRACON, PCT), NATCA Technical Representative Liaison and former PCT FacRep Matt Sullivan, Craig Horne (PCT), Cliff Kemler (PCT), Jonathan Mathisen (PCT), and Bob Obma (Indianapolis Center).
NATCA is proud to sponsor the Spirit of Aviation mobile unit, which is in its second year as a key feature of the Experimental Aircraft Association's aviation education efforts. The mobile unit was featured at the USA Science & Engineering Festival Expo and was a big hit among participants. In our latest episode of The NATCA Podcast, we ask EAA Director of Education Bret Steffen about what the mobile unit is all about and what makes it so unique and exciting as a way to educate people about aviation. Listen here.
The NATCA Podcast is currently available for listening and subscribing on Apple Podcasts on iTunes, Google Play, and also on SoundCloud.