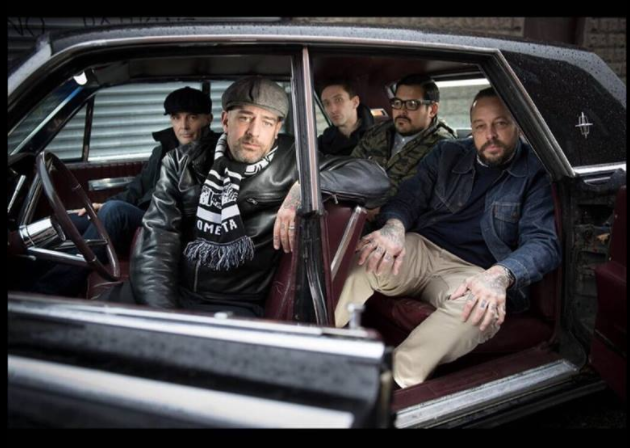 Street Dogs perform National Anthem at NATCA's 17th Biennial Convention
Today the Street Dogs opened the first day of business for NATCA's 17th Biennial Convention in Philadelphia with a moving rendition of the National Anthem and a mini concert for the delegates.
The Street Dogs are an American punk rock band from Boston, formed in 2002 by former Dropkick Murphys singer and Gulf War veteran Mike McColgan. Around 2008, the band became a friend to organized labor, playing labor conventions all over the U.S. and Canada, and also joining job actions and picket lines.
"Their fight has always been more than just that of a band, but the band as their platform was clearly allowing their voices to be magnified in a way that certainly started making differences," fan Bruce Shoebottom wrote on the band's web page. "Their goal: to make music that makes a difference, and get it out to people in a way that makes a difference."
In Minneapolis at the 15th Biennial NATCA Convention the delegates voted to make the band members honorary NATCA members. It is fitting that the band should join and celebrate with NATCA members as they gather to consider the NATCA National Constitution, hear the voices of our brothers and sisters from across the nation, and together form the future of our Union.
Among the band's interests outside of touring and recording, according to their website, are 24/7 coffee intake, [giving a hard time] to themselves and their crew, helping others, stepping up and taking a stand, and loving the heat and staying dead center within the proverbial kitchen.