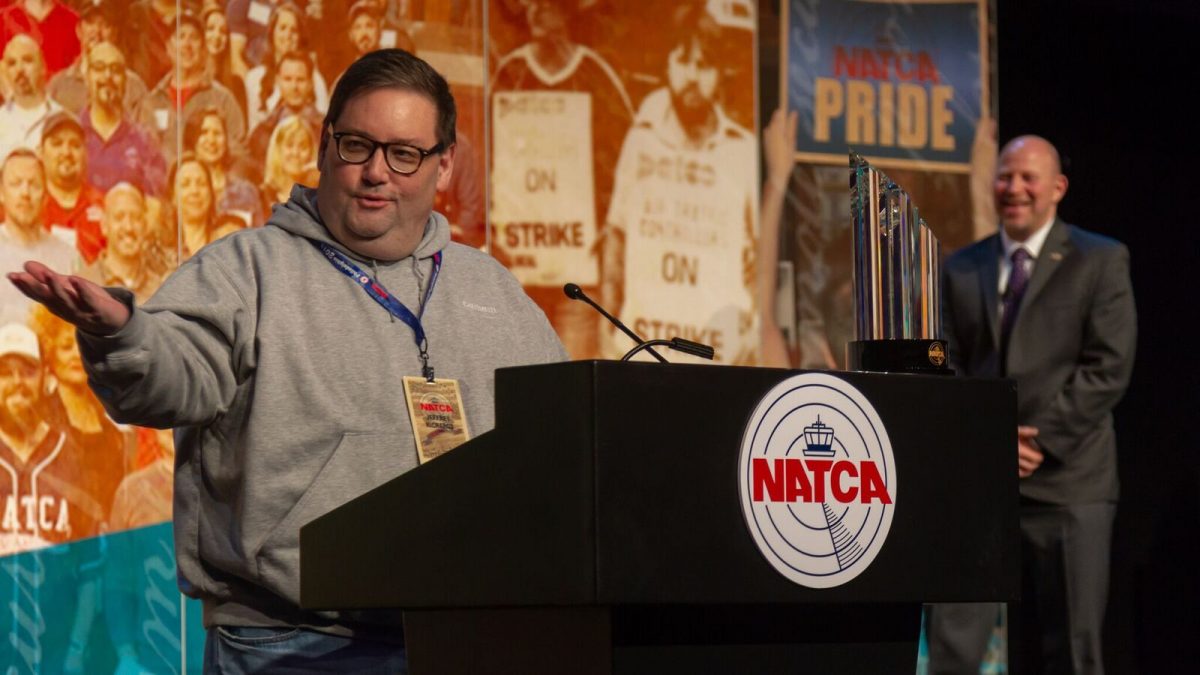 Dale Wright Award Winner: Jeff Richards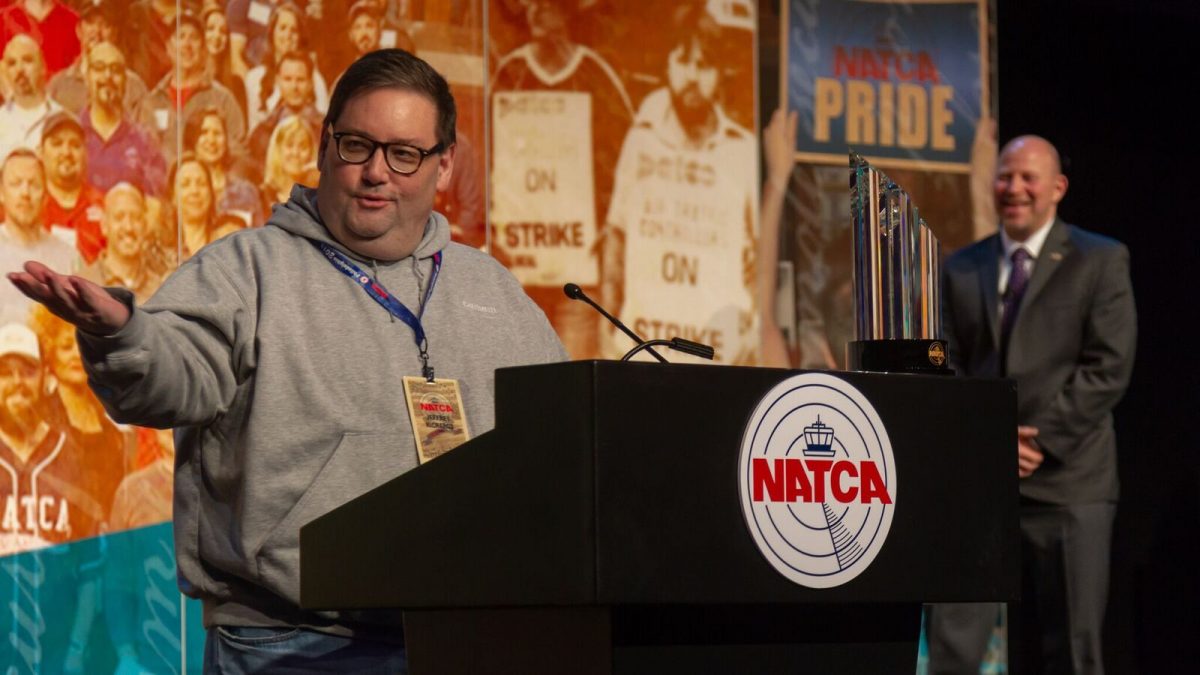 Dale Wright Award for Distinguished, Professional and Exceptional Career Service to NATCA and the National Airspace System
Named for NATCA's former Director of Safety and Technology, the Dale Wright Award honors an extraordinary, positive impact made on our ability to call the U.S. National Airspace System the world's safest. This award symbolizes a career devoted to service to NATCA and safety.
On April 20, at NATCA's 17th Biennial Convention in Philadelphia, the Dale Wright Award was presented to Jeff Richards.
This dedicated NATCA leader has demonstrated what is truly remarkable about the NATCA family: The willingness to take on added responsibilities to help the Union. Whatever NATCA has asked of him, his response has always been the same: "What do you need me to do?"
Last week marked the 27th anniversary of the day Richards joined NATCA. He has spent his entire career at Chicago Center. He has served as Great Lakes Alternate Regional Vice President for the last 12 years. He served as FacRep at Chicago Center from 2006 to 2012. He also has been on the National Grievance Review Team since 2009.
Richards was an original member of the Professional Standards Committee, which was established in 2011. He served on that committee with great distinction and success through last year. One of his most valuable contributions to the Union in the era of collaboration and increased emphasis on professional standards was his participation and leadership in the fatigue workgroup that NATCA and the FAA put together and involved NASA as well back in 2011. The result was a landmark fatigue MOU that has helped our members and made the system safer. He has briefed the NTSB, among many other key audiences, and been a leader on this topic from the outset.
Richards is also NATCA's co-lead rep for Unmanned Aircraft Systems. His work is helping us to work with the FAA and industry to facilitate the safe integration of UAS into the NAS. He has also served NATCA in the role of teaching and training our next leaders. He is a NATCA Academy instructor in our RT-1 class for FacReps.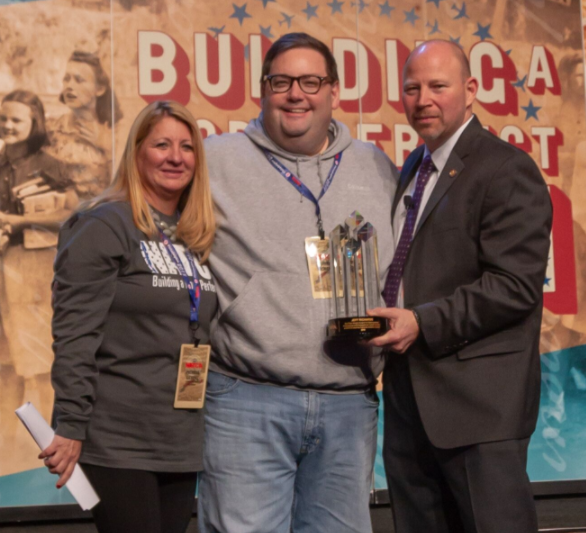 NATCA Executive Vice President Trish Gilbert, Great Lakes Alternate Regional Vice President Jeff Richards, NATCA President Paul Rinaldi.