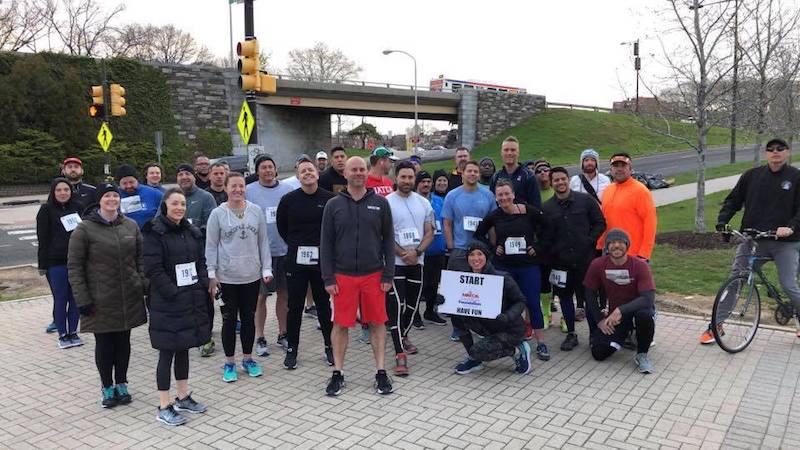 Eye of the Tiger 5K Fun Run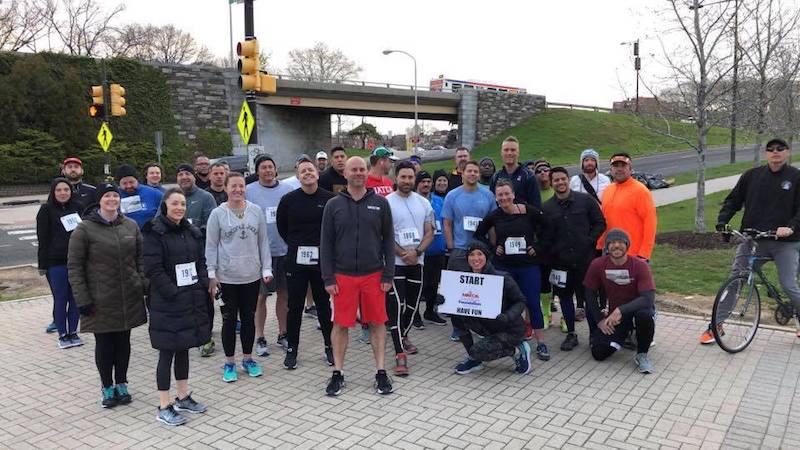 As part of the 17th Biennial Convention, the NATCA Charitable Foundation (NCF) hosted the Eye of the Tiger 5K fun run and 2 mile walk through West Fairmount Park in downtown Philadelphia. NCF had 56 runners and 16 walkers register for the event that raised nearly $4,000 for NCF. All registered runners received a participation medal and a gift sack upon completion of the course.
The run started and ended at the Philadelphia Museum of Art, the location in the film where Rocky Balboa celebrated the end of his training with a jump at the top of the museum steps. A statue today commemorates the spot made famous in the 1976 film. It was a sunny, chilly morning on the day of the run, but the route through West Fairmount Park allowed runners and walkers to enjoy the beautiful views of the Schuylkill River. The route ended with a run up the steps of the museum where runners could pose like Rocky.