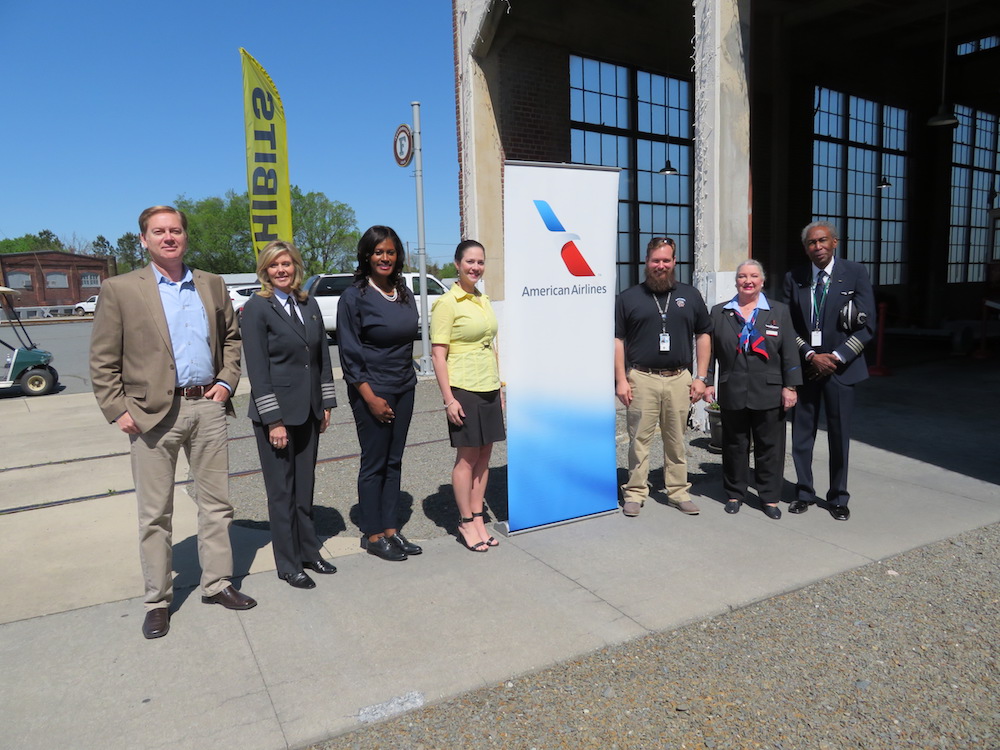 Aviation Day at Charlotte ATCT
Charlotte ATCT (CLT) members Lisa Bradfield, Pete Slattery, and Chris Dickinson represented aviation safety professions at the North Carolina Transportation Museum for Aviation Day last month.
The group gave presentations featuring a behind-the-scenes description of what air traffic controllers do on a day-to-day basis to more than 1,500 students from 3rd through 6th grade.
"We talked about Charlotte Tower, how busy we are, what we do day to day, and how air traffic control works," Bradfield said. "We answered many questions and enjoyed sharing our love for this job with many young people."
The next day, Bradfield set up a tour of CLT for 14 students from a local aviation exploration club to learn about air traffic control.
"Some of them are pilots, and some of them want to get involved in aviation but are not sure how or what yet. Last year one of the students that came through ended up applying to a CTI program," Bradfield said. "I wanted to thank everyone that was working Saturday when they came through. They really enjoyed seeing and learning about our job. They had all kinds of questions about our job from how we make handoffs to how we were hired, and even if we had the same retirement requirements that the airlines have. I think it's great to introduce these kids to our wonderful job and inspire them to possibly become controllers."
"Great job to these members who took the time to put together a presentation and speak on behalf of our profession and our Union at these events," CLT FacRep Anthony Schifano said. "These experiences are eye opening for them and the kids really think you are all pretty cool!"