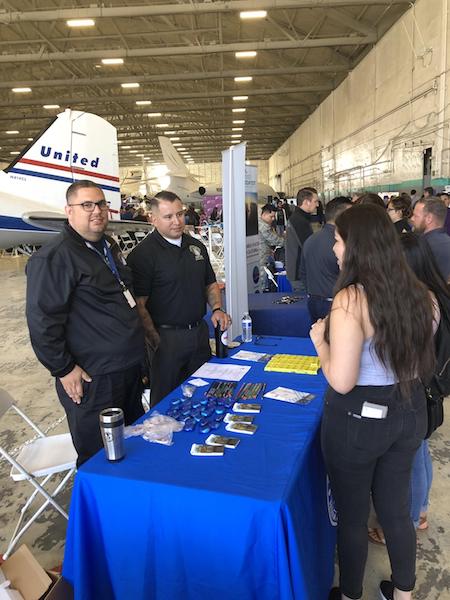 Western Pacific Members and Partners Introduce Future Generation to Aviation Careers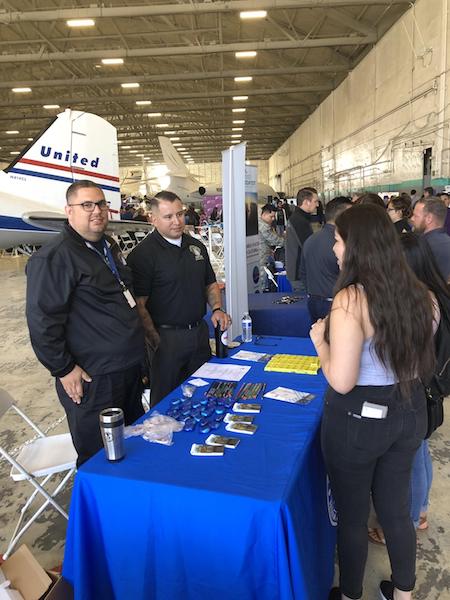 On April 27, the Western Pacific chapter of the National Hispanic Coalition of Federal Aviation Employees (NHCFAE) helped introduce more than 1,200 students to careers in aviation, especially Federal Aviation Administration (FAA) positions in aviation safety and air traffic control.
The event was a joint effort through the FAA's STEM Aviation and Space Education (AVSED) program, the Van Nuys ATCT (VNY) and airport team, Clay Lacy Aviation, whose hangar was used to host the event, NATCA, and the local Western Pacific NHCFAE chapter.
VNY member and Western Pacific NHCFAE Regional Director Jonathan Eagle thanked those who made the event possible, including Los Angeles Center (ZLA) VP and Hispanic coalition member Martin Ramirez, NHCFAE member Jessica Phillip, VNY manager Bob Russ, and FAA human resources employee Tamara Smith.
"It was a great success as it not only provided an avenue to speak to the students in attendance but also allowed me to network with the other operators at the airport at which we work," Eagle said. "We cannot wait until we have the opportunity to participate again and look forward to continuing to build a relationship with Van Nuys airport and support their Aviation Careers Education (ACE) Academy camp in the summer."
Future aviators passed through the event that included representatives from flight schools, colleges, local aviation clubs, and other aviation organizations. The event also included a static display of all different aircraft from Cessnas to Gulfstreams.