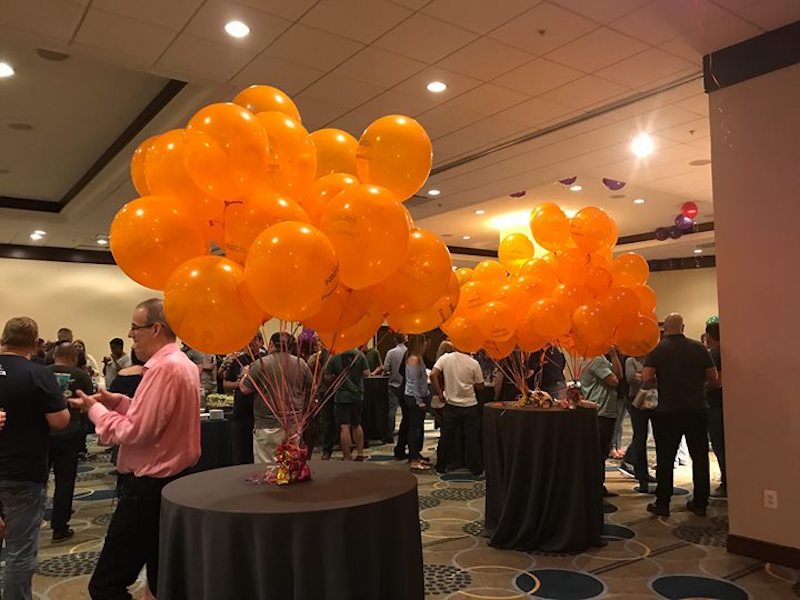 NCF Raises Nearly $15,000 During Very Successful NiW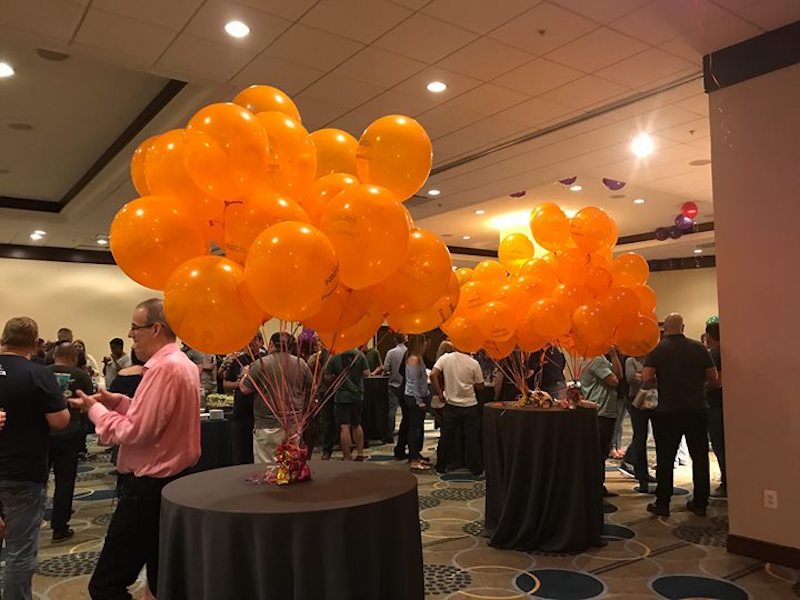 The NATCA Charitable Foundation (NCF) had an outstanding, record-breaking event at NATCA in Washington (NiW) 2018. The charity's average fundraising at NiW is a little over $8,000 with a high of $10,000. This year, NCF raised $14,757!
NCF events at this year's NiW:
Silent auction – raised $4,700;
Grand Door prize (drone) – raised $1,500 in raffle ticket sales;
NCF's very first live auction, with National Office Manager of Outreach and National Events Kelly Richardson serving as the auctioneer – raised $4,600 in 50 minutes. There were 56 participants with about another 20 spectators;
Regional Balloon Competition (pictured at top) raised about $1,000 in balloon sales. The Southwest, Central, and Region X won;
Contest with Hershey bars wrapped with the NCF logo; 24 bars had a specialized golden ticket in them. Of those, 23 of them had a '10' on the back that won someone 10 grand door prize tickets, and one had a '50' on the back that won 50 grand door prize tickets. The bars were $10 each, or two for $15.
In addition, members packed over 300 homeless kits for a Washington, D.C. homeless shelter (The Community for Creative Non-Violence, CCNV) and they were delivered on Tuesday morning, May 22. NCF also donated seven large boxes of unserved food from the May 21 NiW dinner and event at Penn Social.
NCF raised $1,400 at Penn Social with a Skee-Ball tournament, basketball tournament, and karaoke (pictured below).