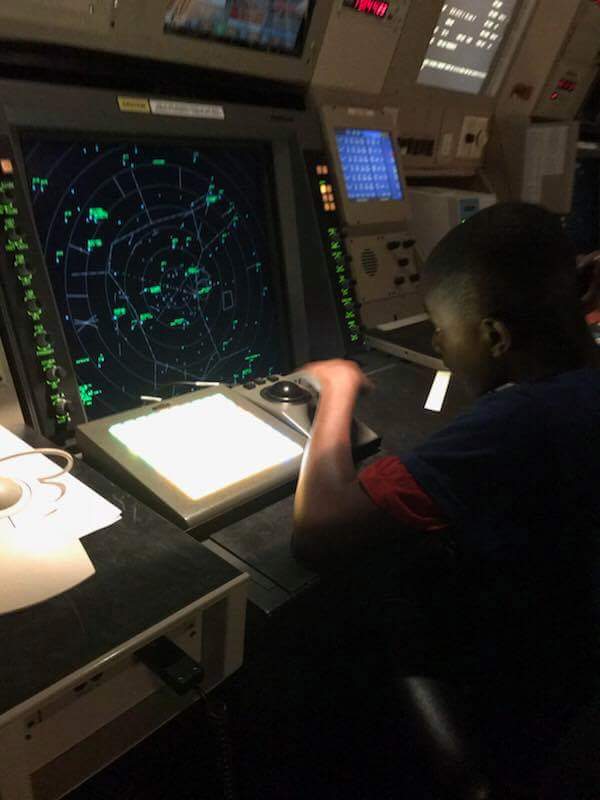 Orangeburg Aviation Day introduces kids to ATC careers
Last month local NATCA members spent a day showing children from Orangeburg, S.C., a behind-the-scenes look at air traffic control operations at Columbia Metropolitan Airport (CAE).
Florence City ATCT (FLO) FacRep Kamaal Barron, FLO member Lee White, Greensboro ATCT (GSO) member Deniece Rivera, and Columbia ATCT (CAE) FacRep Matt Trimble hosted the event along with CAE Air Traffic Manager Dave Coste, Chicago Center (ZAU) Front Line Manager (FLM) James Sulton, and FLO FLM Kawanna Proctor.
More than a dozen children from third to eighth grade had the opportunity to see an up-close tour of the airport's runways, how to drive a jet bridge, how controllers at CAE work to keep operations in the National Airspace System safe, and more.
"It was really great to see the collaborative relationship between NATCA and the FAA come into play here to allow for these children, none of whom have ever even been in an airplane, to see what we do and just how much pride our CAE members take in their jobs," Trimble said.
"I'm so proud of my fellow brothers and sisters from CAE, FLO, and GSO for engaging these kids and helping them understand just why we all love this profession."
The all-day tour was organized by the National Black Coalition of Federal Aviation Employees (NBCFAE), in partnership with Delta Airlines, CAE Airport Operations, the Celebrate Freedom Foundation, and NATCA Local CAE.