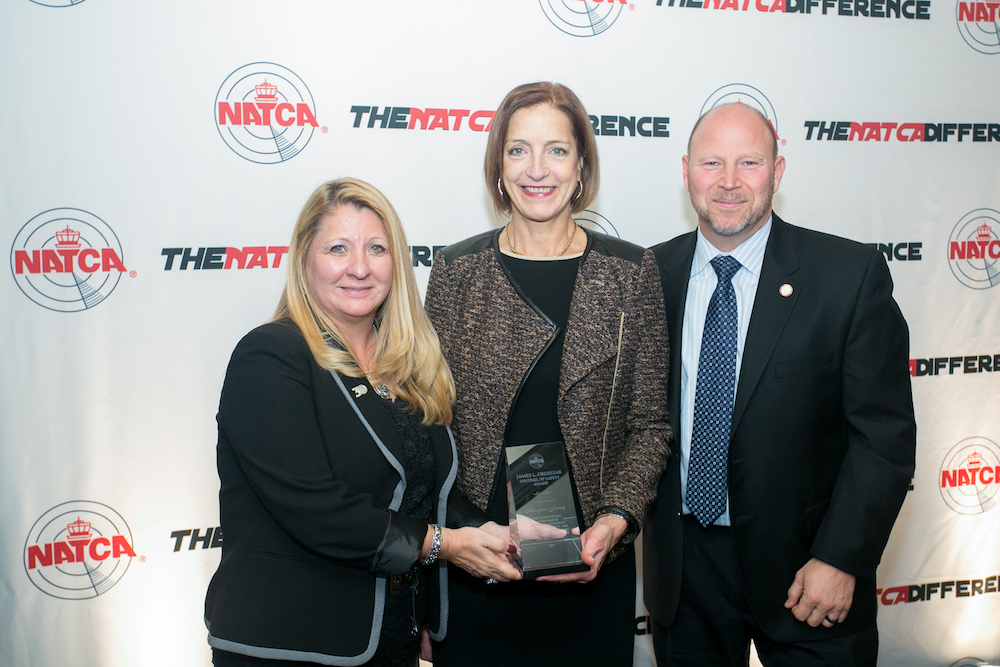 June 14, 2018 // NATCA Congratulates Margaret Jenny on Retirement From RTCA
WASHINGTON – NATCA President Paul Rinaldi and Executive Vice President Trish Gilbert released the following statement praising the work of RTCA President Margaret Jenny during the past 10 years. Jenny announced that she will retire from RTCA in August.
"Margaret is a great leader and visionary who has been at the forefront of the collaborative effort to modernize the National Airspace System (NAS). She shares NATCA's passion for making the world's safest system even safer. Her commitment to aviation safety was evident during the successful RTCA Global Aviation Symposium this week. Margaret made RTCA the place to gather and discuss issues of critical importance to the NAS, work together to address challenges and find solutions, and create opportunities to build relationships throughout the aviation industry.
"Margaret has always been a great friend to NATCA and the aviation safety professionals we represent. She has worked to foster a healthy and robust collaborative environment. That is why NATCA presented her with the James L. Oberstar Sentinel of Safety Award on Nov. 13, 2017, honoring her outstanding achievements in the advancement of aviation safety. This is the highest honor given by NATCA to a member of the aviation community. We thank Margaret for her accomplishments, her leadership, and her friendship and we wish her well as she closes this amazing chapter in her career."
MORE INFORMATION: Doug Church, Deputy Director of Public Affairs; 301-346-8245, dchurch@natcadc.org.
# # #
Certified in 1987, the National Air Traffic Controllers Association represents nearly 20,000 highly skilled air traffic controllers, engineers, and other aviation safety-related professionals.