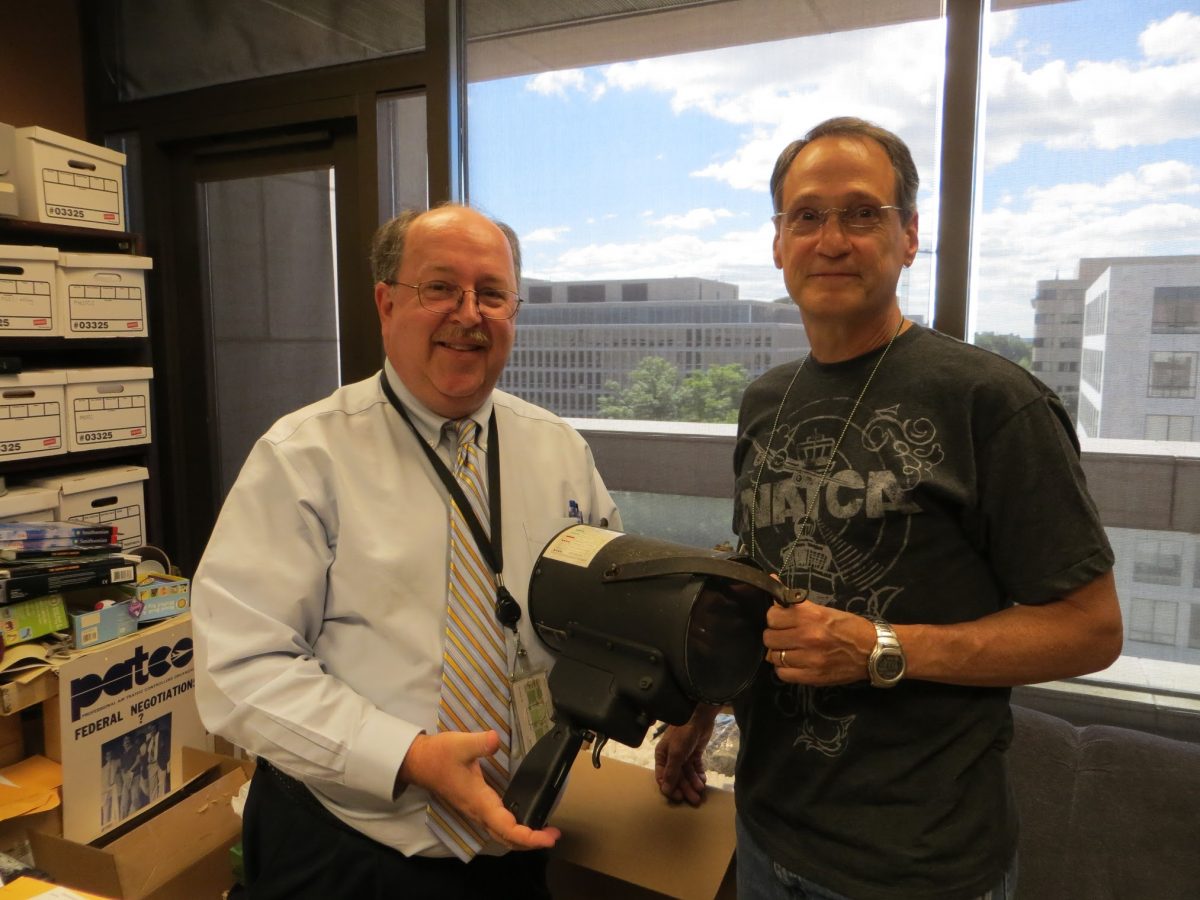 NATCA Member Helps Preserve Piece of Aviation History With Smithsonian Contribution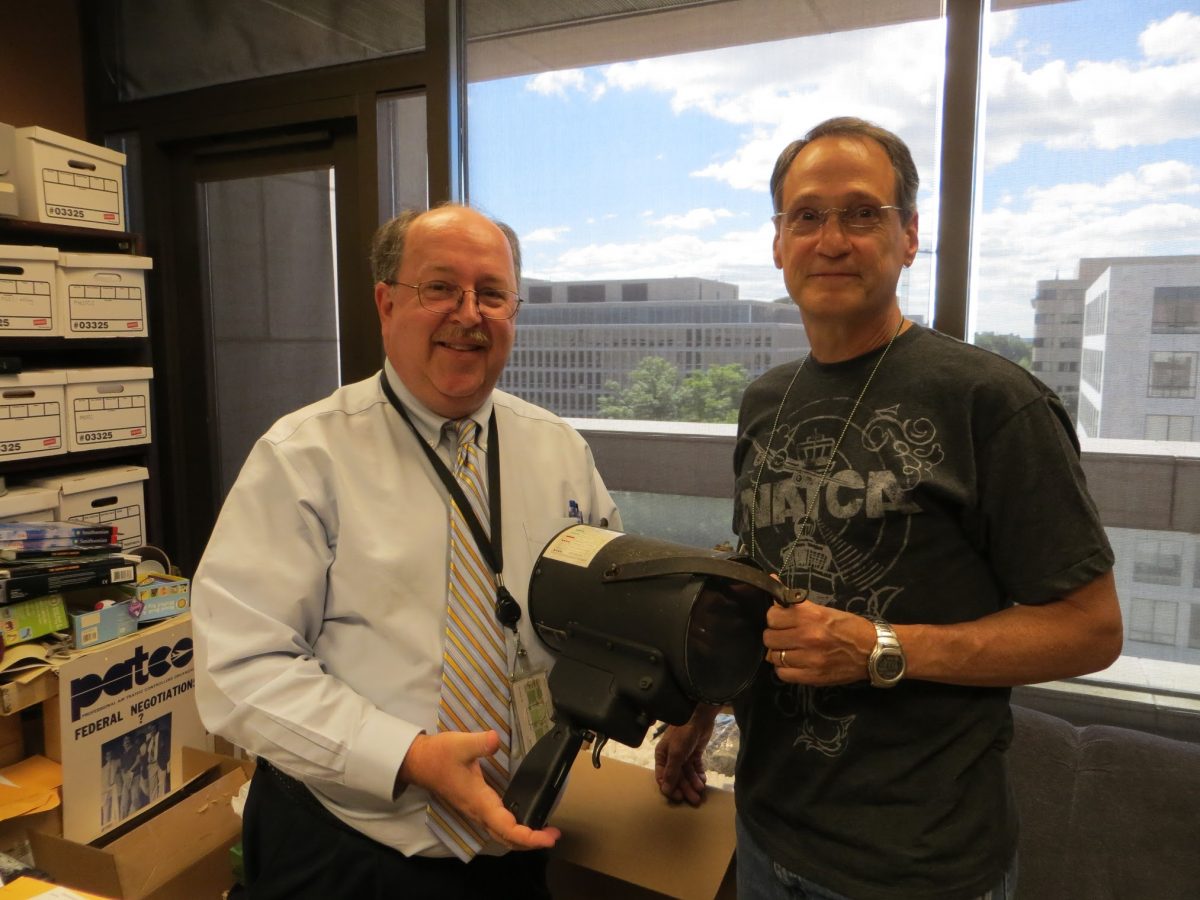 Fulton County, Ga., Federal Contract Tower (FTY) FacRep Rick Cali helped preserve a piece of aviation history — and secured a prestigious accomplishment for air traffic control and our Union — when he successfully delivered the facility's old light gun to become part of the Smithsonian Institution collection.
Having worked at FTY when it was an FAA facility in 1987, Cali returned after retiring from the FAA in 2006, to what is now FTY FCT.
"When I saw our old light guns — which I'm sure were brought over to our present tower from the mostly abandoned old tower — being thrown away, I got an idea," Cali said. "I wonder if the National Air and Space Museum would like to have these?"
His plan was a long shot. There is a high threshold that must be met for object donations to be accepted to a Smithsonian museum. Each potential donation is given careful consideration by museum curators, administrators, and directors to ensure the object is consistent with the museum's specific collection goals and rationale. At the the National Air and Space Museum, it must be of particular significance to the history of aviation and spaceflight.
"It took months of back and forth with a committee that had to vote several times whether or not to take a light gun and the cabling device that allows you to pull it down from the ceiling, but eventually they said yes," Cali said.
In return for delivering the light gun and cabling to the museum, Cali was offered a behind the scenes tour of the museum in Washington, D.C. Cali and his family decided to incorporate the delivery and tour into an RV trip.
On Dec. 18, 2014, the museum curator presented Cali with a letter of thanks, and a deed of gift, "dedicated to the controllers and technicians of Fulton County Brown Field Federal Contract Tower."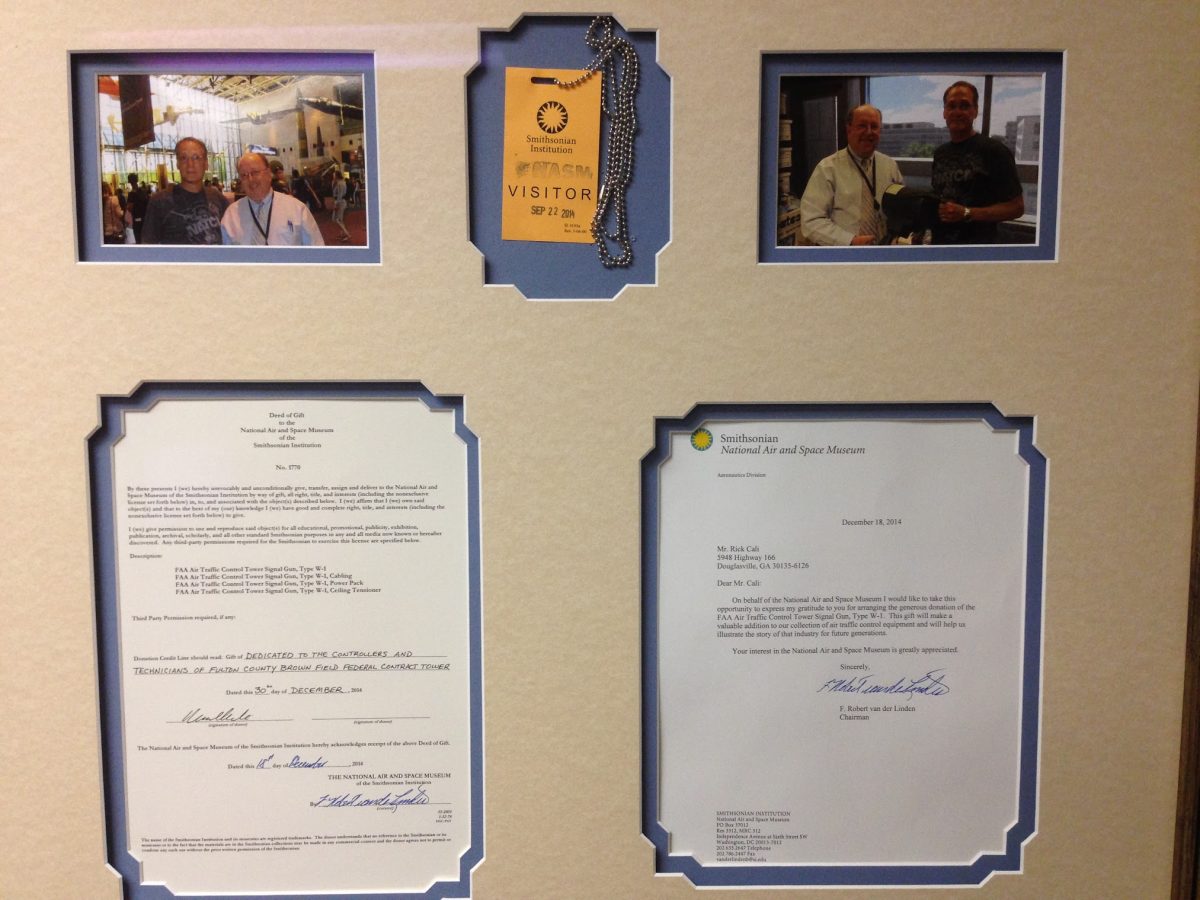 The deed of gift and letter are framed and displayed in the NATCA office at FTY, along with a taxiway light, which was a gift from a friend working on the tear out and reconstruction of Austin Bergstrom Airport.
"Apparently I can't let go of old stuff," Cali said.
That's a good thing, if the Smithsonian's acceptance of FTY's contribution is any indication. Future generations will look at and learn from the donation, and they'll thank the professionals at FTY.