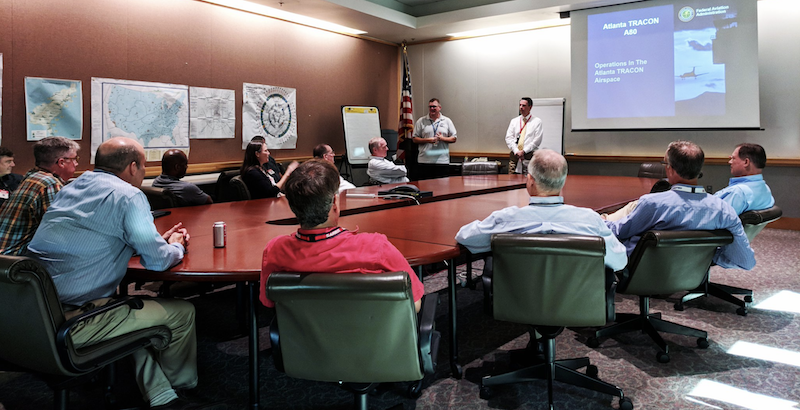 A80 Members Host Delta Pilots for Facility Tour, Briefing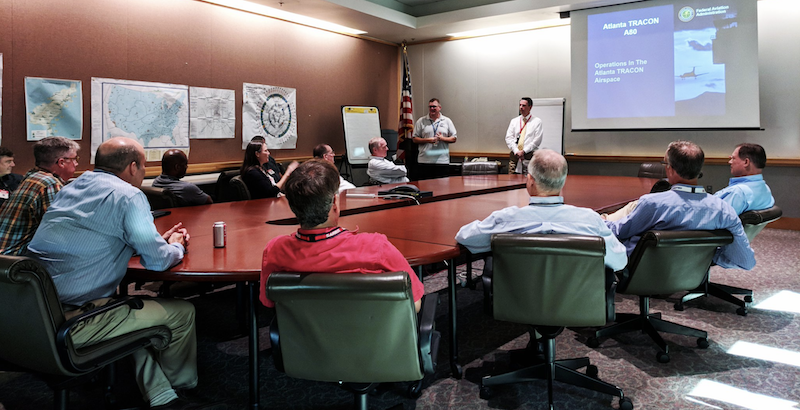 NATCA Members at Atlanta TRACON (A80) hosted 30 Delta pilots for a behind-the-scenes tour of their facility in Peachtree City, Ga. In addition to a tour of the operations area, A80 FacRep Jacob James and A80 training manager Jonathan Gillis gave attendees an overview presentation and answered their questions.
The tour was an opportunity for the controllers to connect with these users of A80 airspace.
"We had great conversations with them," James said. "We try to hold pilot briefings when we can, but with poor staffing, it's difficult to find the extra time."