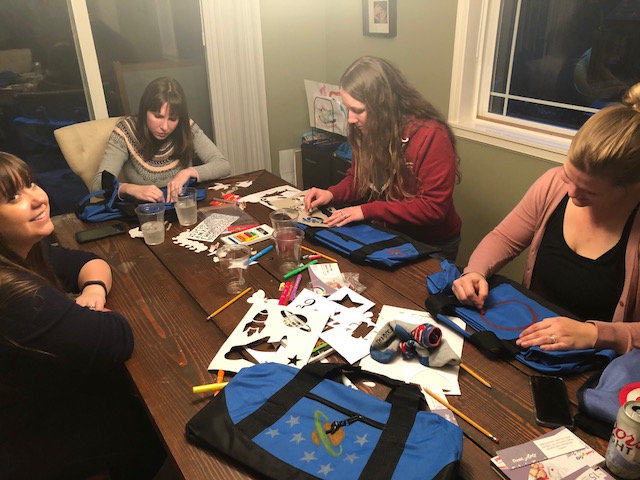 NATCA Charitable Efforts: Portland, Ore.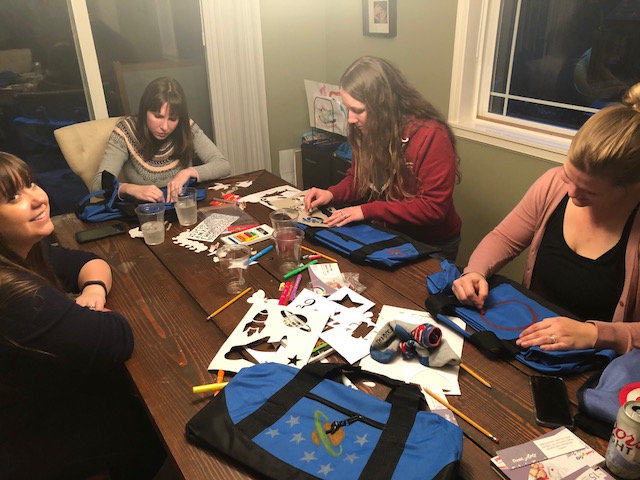 Last week, NATCA members at Portland, Ore., ATCT (PDX) and Portland, Ore., TRACON (P80) and their families got together to decorate "sweet cases" for local foster children in need.
"When foster children are moved from home to home they are often given two trash bags to carry their belongings," NATCA Charitable Foundation President and PDX member Corrie Conrad said. "Through a charity called Together We Rise we were able to decorate theses bags, stuff them with a blanket, a teddy bear, a hygiene kit, and a coloring book and crayons."
Members delivered the sweet cases to Morrison Child and Family Services.