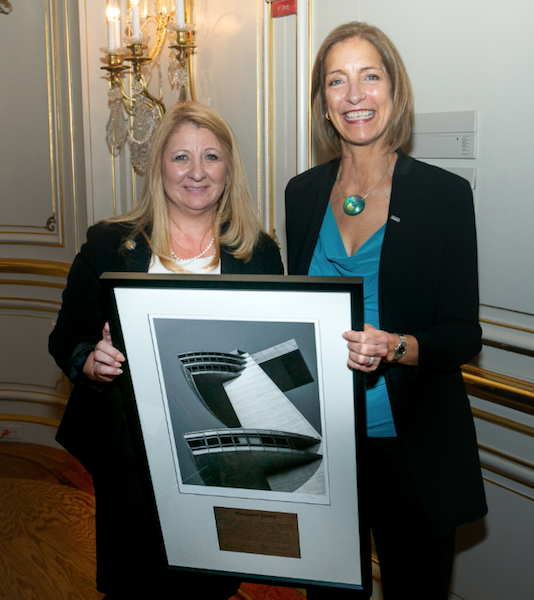 NATCA Honors Retiring RTCA President Margaret Jenny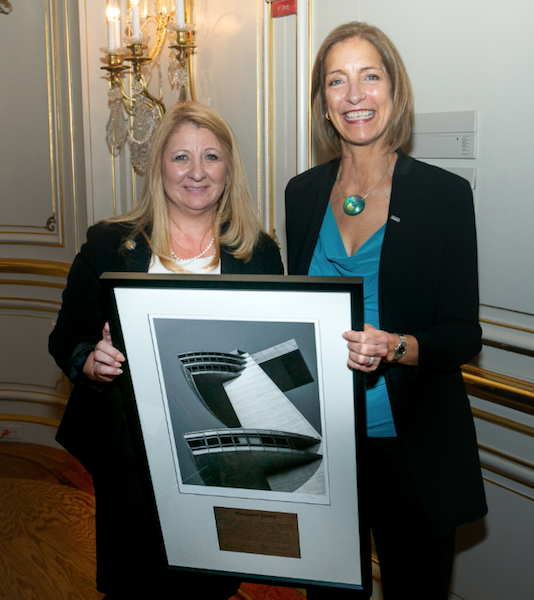 NATCA representatives joined colleagues from across the aviation industry and government in a retirement celebration to honor Margaret Jenny, who served as the president of the private, not-for-profit association RTCA for the past 10 years. Jenny is retiring from RTCA in August. She was the 2017 recipient of NATCA's James L. Oberstar Sentinel of Safety Award.
Founded in 1935 as the Radio Technical Commission for Aeronautics, the group now is simply referred to as "RTCA." RTCA is a vital Public-Private Partnership venue for developing consensus among diverse, competing interests on critical aviation modernization issues in an increasingly global enterprise.
NATCA Executive Vice President Trish Gilbert praised Jenny and what she called the "incredible partnership NATCA has enjoyed with her and RTCA."
"Her leadership has played a vital role in bringing aviation industry stakeholders together to collaboratively address the critically important work it takes to modernize the National Airspace System, safely integrate new users while continuing to work to improve both efficiency and most importantly safety," Gilbert said. "Under Margaret's leadership, RTCA has been the premier association creating venues and forums to allow significant aviation discussions to occur."
Gilbert said Jenny has facilitated, mitigated, mediated, and coordinated many of those aviation stakeholders' discussions, addressed their often competing interests, and ensured a high quality work product.
"NATCA is a better organization having been a member of RTCA. We certainly have been a direct beneficiary of Margaret's strong and steady leadership," Gilbert said. "We are proud and feel privileged to have worked with Margaret."
Gilbert presented Jenny with a framed memento of the collaborative relationships she helped to build, with a print of JFK tower representing the extensive work Jenny has undertaken to improve and modernize the Northeast Corridor and the inscription, "Thank you for your vision as a leader in the collaborative effort to modernize the National Airspace System. NATCA is forever grateful for your recognizing the importance of including the workforce when discussing the system we operate and always making sure NATCA had a seat at the table. Your work has helped ensure that NATCA is viewed as a vital stakeholder in the eyes of industry leaders."