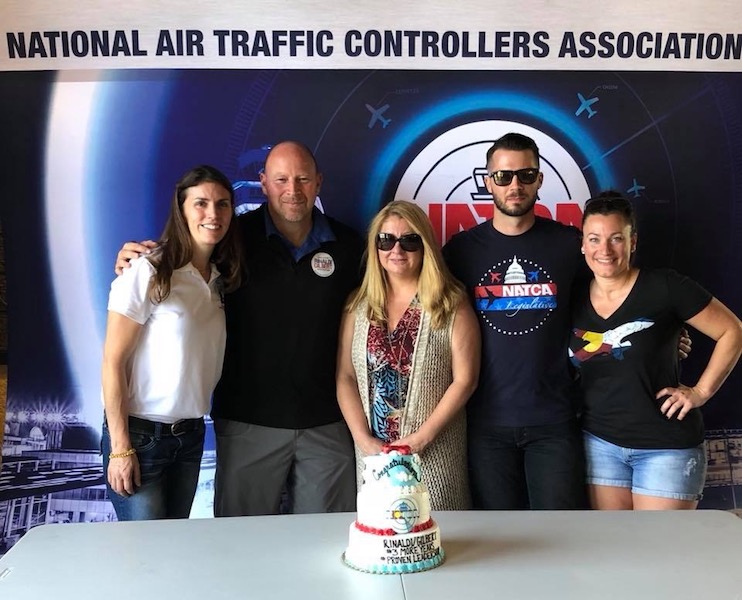 NATCA Solidarity Event: Denver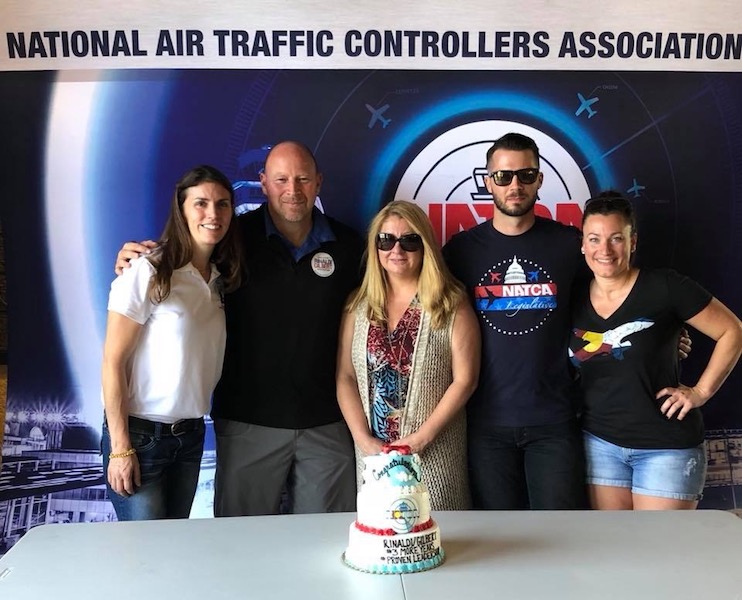 From left to right: Jenny Benjamin, Paul Rinaldi, Trish Gilbert, Eddie DeLisle, and Jenn VanRooy.
(Aug. 10, 2018)
On Aug. 8, NATCA hosted a solidarity event for Denver-area members, and welcomed President Paul Rinaldi, Executive Vice President Trish Gilbert, Northwest Mountain Regional Vice President Doug Pincock, and Northwest Mountain Regional Vice President-Elect Eddie DeLisle. Denver Center (ZDV) member Jenn VanRooy, Denver TRACON (D01) member Matt Scala, and Denver Centennial ATCT (APA) member and legislative rep Jenny Benjamin organized the event.
ZDV member Carlos Zamora and his band Taken treated attendees to live music, while Scala provided delicious barbecue. Attendees enjoyed paddle boats, paddle boards, water trikes, and yard games. Benjamin shared with attendees how to get involved at the event's legislative table, and VanRooy raised funds for the NATCA Charitable Foundation (NCF) and Snowball Express. Special thanks to those to contributed to make the event possible, including SkyOne's Dina Earl, Denver ATCT (DEN) member Miles Herder, Jason Herder (D01), Russel Robison (ZDV), Ryan Odeal (D01) and family, ZDV retired controller Pat Weyand, the Northwest Mountain Region, NCF, local food truck Yolkn-Around, and Wheel Fun Rentals.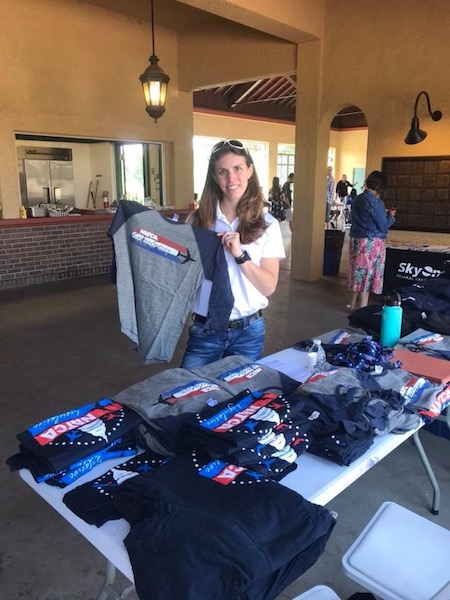 Jenny Benjamin.